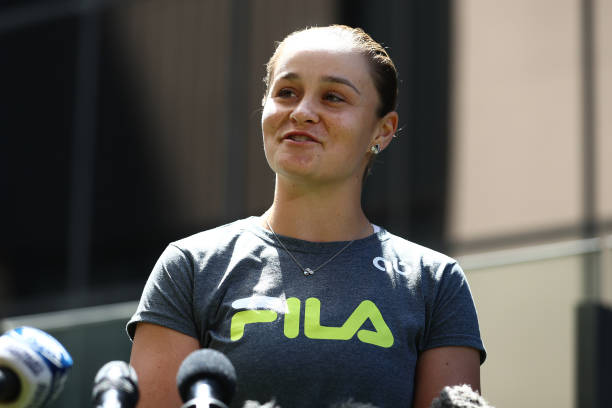 After sending the tennis world into shockwaves late on Tuesday by announcing her immediate retirement from the sport, world number one Ashleigh Barty fielded questions and was content discussing the decision alongside head coach Craig Tyzzer with assembled media reporters in a press conference today – just 53 days after cruising to a historic Australian Open triumph.

Barty reveals retirement talk began as early as post-Wimbledon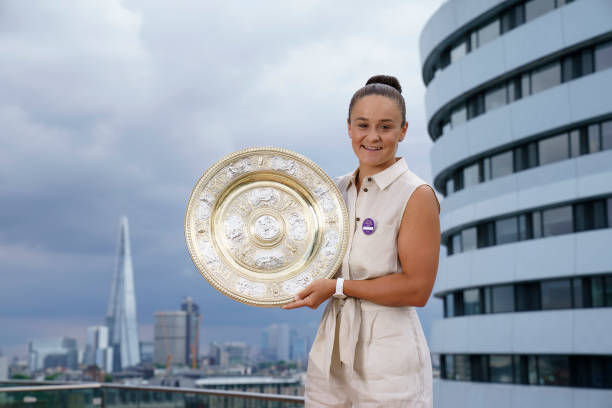 Barty refutes suggestions of secrecy surrounding surprise decision, says she's not hiding anything – like a serious injury diagnosis or desire to immediately start a family
"I'll forever be connected to the sport, can't wait to get out there and contribute in different ways with young boys and girls, teach my nieces and nephews,"
"Exciting time for WTA," as 25-year-old confirms ranking will disappear, Indian Wells champion Iga Swiatek will be new world no. 1 with win vs. Viktorija Golubic on Friday
Barty, the reigning Wimbledon and Australian Open champion, refused to rule out a return to tennis in future during her press conference – but importantly stressed she's content with the decision made, doing so on top of the world and without warning as far as most are concerned:
"We'd been in discussions since Wimbledon, my perspective changed a lot. It was a beautiful challenge trying to win the Australian Open – another goal of mine – to do that with my team was incredible. There's no perfect time but this was mine, a great finish. That crowd was something I'd never played in-front of before, special to share that [experience] with them, brilliant way to finish.

I'm so lucky to get so much love and support in Australia, so many people have made it so fun, the public allowed me to be myself, make mistakes, be imperfect, made it enjoyable for all of us. I'm excited for what's next, as Barty the person not the athlete. I hit 10 days ago so will be forever connected to the sport, just not doing it selfishly to progress my career.

I can't wait to get out there and contribute in different ways for young boys and girls, teach my nieces and nephews, hope it brings them the same love it did me. I've always been a homebody, really excited to reacquaint myself with family, spend quality time, a new chapter for Garry [fiance] and I, a lot of fun."

On whether she could take up a third sport with golf rumoured, having taken an indefinite break from the sport in late 2014 to play cricket:

"I love sport, glued to it, always been an athlete in trying different things… we'll see." 
As mentioned earlier, Swiatek (#2) will shoot up to world no. 1 by default so long as she beats Switzerland's Viktorija Golubic in R2 of this week's Miami Open. Barty has been effusive in her praise for the Pole, as the pair were friendly on tour, played a lot in practice and competition.
The 20-year-old, currently enjoying an 11-match winning streak at the time of writing, has only suffered three defeats in 2022: Jelena Ostapenko in Doha last month, Barty in Adelaide and Danielle Collins, who also turned out to be the three-time Major champion's final opponent.
2021 French Open titlist and current world no. 3 Barbora Krejcikova isn't in action this week, while Paula Badosa – who clinched the Indian Wells crown in October – needs to win Miami to stand any chance of becoming the first Spaniard since Garbine Muguruza to reach top spot.
"I could tell after the Olympics that she was pretty spent. This isn't a shock for me, she does her own thing, don't think there's anything left in the tank for her," – Barty's coach Tyzzer said during his part of the aforementioned presser
Here's just a few reactions from fellow players on social media:
Related reading
Guardian: Ash Barty built a near-perfect game but never lost sight of the No 1 priority: herself
The Times: Barty's bolt from blue brings tears in the locker room
New York Times: Despite the trend in sports, don't expect Ashleigh Barty to un-retire
Picture source: Getty Images