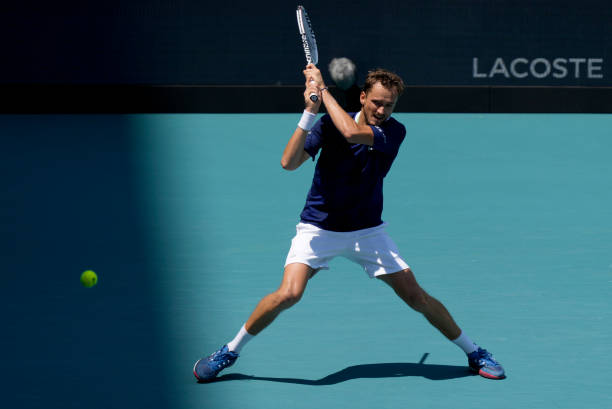 The second-round curse has unfortunately continued for Andy Murray, who worked hard and produced some brilliant shots but wasn't able to play at his best against world no. 2 Daniil Medvedev en route to a 6-4, 6-2 defeat in Miami. The Russian, most recently a runner-up at this year's Australian Open, will play Spain's Pedro Martinez for a place in the last-16 after the 24-year-old knocked off Chile's seeded Cristian Garin [27] 7-6, 6-2 elsewhere later on Saturday.
Murray works hard, but Medvedev predictably holds firm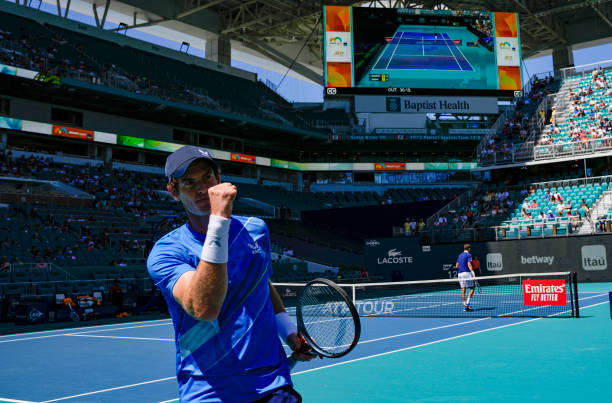 Having reached the Sydney final on Jan. 15, falling short to Aslan Karatsev, it's been one win and one loss at six straight tournaments now since for three-time Major champion Andy Murray.
This was a battle of former world no. 1's, albeit from different timelines.
Murray achieved his apex in 2016 before troublesome injuries cruelly cut short a golden time for British tennis, while Medvedev – who celebrated his 26th birthday last month – will return to top spot for a second time if he's able to advance beyond the quarter-final stage this fortnight.
In a match of fine margins, Murray was punished for an inconsistent first serve (50% in set 1, 52% in the second) by a consistent hitter content soaking up his best shots, returning them in style.
As competitive as the Brit often is against the world's best, it's difficult to play catch-up against a player of Medvedev's quality, Andy doesn't need telling that. But after being broken at 2-1, the 34-year-old did have half-chances – which were quickly snuffed out before a break point arose.
After showing great touch at the net to go 0-15 up as Medvedev looked to consolidate his break in the next game, Murray couldn't sustain that level of shot-making with the Russian ramping up.
Beaten by two forehand smashes and a powerful first serve which saw his return angle into the net, Murray scooped a two-handed backhand long midway through a rally at deuce. He closed his eyes, chuntered to himself and it seemed as though he knew that was set one virtually done.
Errors flew off his racquet at 2-2 in set two: a backhand just long, a net approach shot that clipped the net and bounced out, then double-fault to present two break point opportunities.
He saved both, before a lacklustre half-volley as he approached the net gave Medvedev #3. There, the Russian wouldn't miss in a 24-shot rally that left Murray like this: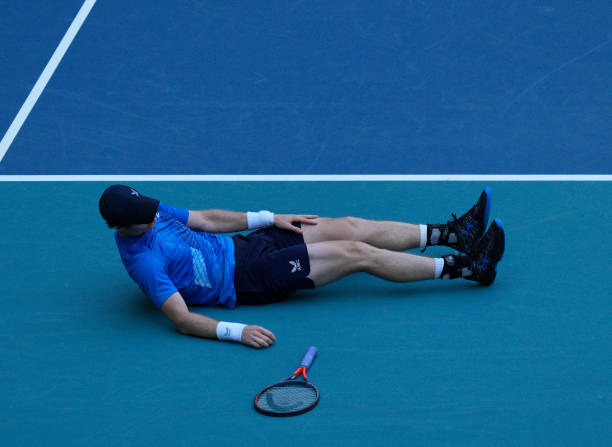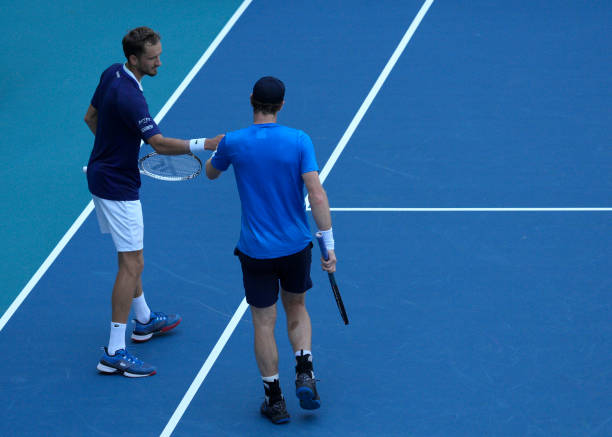 From then on, Medvedev eased to victory.
It'll be a tough pill for Murray to swallow, given just how small the margins proved between another defeat and – at the very least – taking this matchup into a deciding set. He played well for sustained periods in set one, but after losing the aforementioned game, couldn't do much more.
Now, he's set for a significant training block between now and the grass season with coach Ivan Lendl returning to his team – having revealed he won't compete on clay this term.
Picture source: Getty Images