After their unbeaten start to the season was snapped last time out, will the new month of April prove a welcome sight for John Caulfield's Galway United side or more of the same familiar frustration against a struggling Ramblers team seeking the spark to kickstart their campaign?
second top vs. second bottom: galway search for key result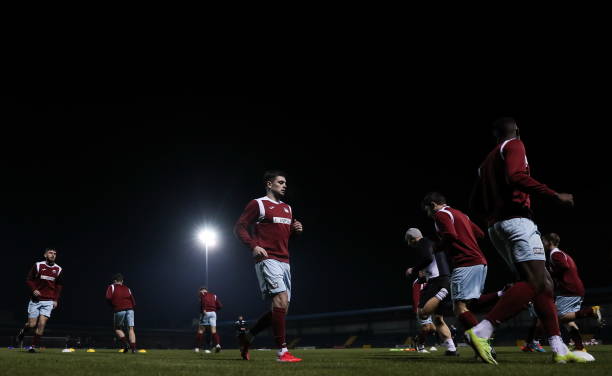 Following a 2-1 defeat by Longford Town last Friday, Galway United hope they begin a new month victorious at Eamonn Deacy Park in tonight's 7.45pm kick-off against slow-starting Cobh Ramblers, who have just four points from five games and sit second bottom of the First Division.
Having been undone by Darren Craven's second-half wonderstrike last week, home boss John Caulfield wants an improved showing but knows it won't be a given against their stern visitors despite dwindling early season form.
"It is a new challenge, we are looking forward to it and hoping for a big attendance. Our performance wasn't good last week so we have been working hard all week to improve that, need to focus on ourselves.

Cobh are always a side that cause teams problems – they work hard and are a very committed outfit. But for us, we need to get back to the level we were playing in the previous four or five weeks."
Although their five-match unbeaten run to start the new campaign was snapped, they'll return level on points with leaders Cork City provided they prevail here in what is their game in hand.
Cobh couldn't build upon their last-gasp 3-2 win at Athlone Town on March 14, as Darragh Lynch's 80th-minute winner confined them to a third defeat in five against fellow strugglers Bray Wanderers four days later.
In an interview with Ciaran Callan on the LOI podcast midweek, their manager Darren Murphy revealed he has taken solace from the fact although results don't make for pleasant reading, they've been creating chances and performing well enough that their form should improve.
"Football is tough to take at times, losses happen and you have to deal with them, they can be good learning points. It was a good game [last time out], performed well, created a lot of chances, I'd be worried if that wasn't the case.

We have an excellent squad, a new team and new environment for some… good performances, just need some minor changes or things to adapt."
Murphy will remain without teenage midfielder Luke Desmond, who continues his red card suspension from their frenetic 3-2 away win last month. Will tonight kickstart a shift up the standings or prove more familiar frustration for the Rams?
Picture source: Final Whistle