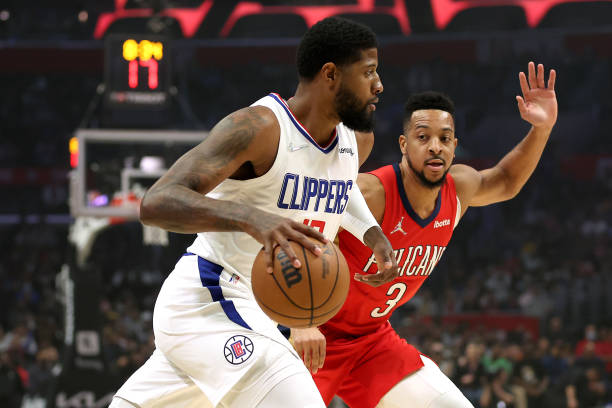 A 12-game slate overnight kickstarts a manic week across the league, as teams and their star players look to solidify strong playoff seeding. Phoenix have long tied up top spot in the West, but what about the other contenders? In a rapidly-changing East, which of the top four teams will ultimately rule the roost? Which teams will avoid the play-in, going straight to the playoffs?

all sorted but the seeding: Assessing the East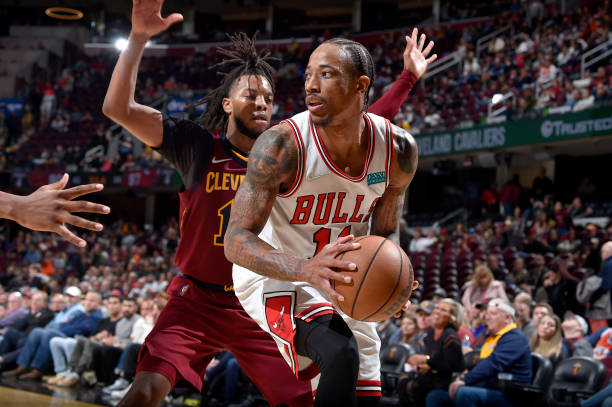 Not since 1998 – the year I was born – have the Cleveland Cavaliers made the playoffs without LeBron James. At the time of writing they sit seventh in the East and this season, they're assured of a play-in tournament berth after a topsy-turvy campaign littered with injuries to key players.
Erik Spoelstra's Miami will hope they can hold off Boston, Milwaukee and Philadelphia to finish atop the East, with winnable games against Charlotte, Atlanta and an away game in Orlando.
Milwaukee host Boston in the early hours on Friday but the defending champions – boosted by big man Brook Lopez's return – might have to settle for the second or third seed this term.
Chicago and Toronto are currently tied for fifth, neither have an easy four-game slate:
Bulls: Milwaukee, Boston, Charlotte, Minnesota
Raptors: Atlanta, Philadelphia, Houston, New York
While the Eastern Conference's ten teams set to advance beyond the 82-game regular season are already set in stone, there's a sense of inevitability the West will soon follow them.
East as it stands:
1 – Miami (51-28)
2 – Celtics (49-30)
3 – Milwaukee (48-30)
4 – Philadelphia (48-30)
5 – Chicago (45-33)
6 – Toronto (45-33)
7 – Cleveland (43-36)
8 – Atlanta (41-37)
9 – Charlotte (40-38)
10 – Brooklyn (40-38)
As you can see from the standings above, the Bulls and Raptors (45-33) are tied for fifth and would narrowly escape the play-in cutoff as it stands. Cavaliers, in seventh, would need to play at least once (vs. whoever finishes eighth, Hawks right now) to earn their spot in the postseason.
"My biggest concern is our habits, and if we're doing things correctly.

We do, we've got enough to win basketball games – so that's what we're focusing on is those habits, continuing to do the right things, then you let the teams in front of you do what they need to do."

Cavs head coach J.B. Bickerstaff after the 119-101 win vs. New York Saturday. Beforehand, he spoke about teams being able to learn through disappointment and said his players are handling their playoff race well

Statistics to consider
– Chicago hasn't made the playoffs since 2017, Cleveland since 2018 – after which James left the franchise a second time
– Charlotte (2016) is the only team with a longer playoff drought in the East, lost in last year's play-in and have earned a play-in berth again this time around
---
contrasting la teams and more: addressing the west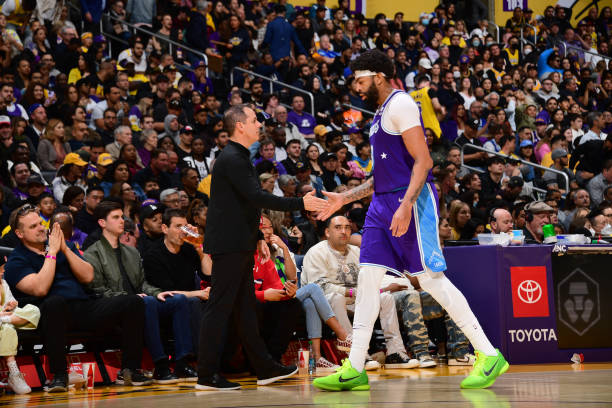 The Los Angeles Lakers, NBA champions just 18 months ago and with James in tow, are in serious danger of missing out on the opportunity to compete for playoff qualification altogether.
They've lost six straight, including twice against fellow play-in hopefuls New Orleans, even with perennial All-Star big man Anthony Davis returning from a foot sprain last weekend in time to avoid missing more games than played during a season for the first time in his ten-year career.
That six-game stretch is tied for the league's worst losing streak currently, alongside the rebuilding Orlando Magic (20-59) – sharing the joint-worst record with Stephen Silas' Houston.
Unsurprisingly given their struggles, Quin Snyder and Doc Rivers are among reported potential candidates as Frank Vogel's successor with the 48-year-old expected to be fired this offseason.
Meanwhile the Clippers have won successive games for the first time since March 4 and are energised once more with the long-awaited return of All-Star small forward Paul George from injury. Even with star teammate Kawhi Leonard (torn ACL) sidelined, they're finding ways to win.
Currently in eighth, Ty Lue's men are scheduled to play Karl-Anthony Towns' Minnesota Timberwolves if things remain as they stand with the victor facing Memphis in a R1 series.
West
1 – Suns (62-16, clinched best league record)
2 – Grizzlies (55-23)
3 – Warriors (50-29)
4 – Mavericks (49-30)
5 – Nuggets (47-32)
6 – Jazz (46-32)
7 – Timberwolves (45-34)
8 – Clippers (39-40)
9 – Pelicans (34-44)
10 – Spurs (33-45)
11 – Lakers (31-47)
Two games separate Denver, Utah and Minnesota in the three-pronged race for the final two spots outside the play-in, while LA need to better San Antonio's finish to the campaign and hope results elsewhere go their way if they're to have any chance of a play-in berth after the latest loss.
Even without Zion Williamson, the Pels and the dependable scoring of mid-season acquisition CJ McCollum, will secure their own play-in fate with a win vs. Sacramento Kings overnight.
Still without star point guard Stephen Curry (foot sprain), the Warriors don't play until a televised showdown on Thursday but face all three teams still in play-in contention (Lakers, Spurs, Pelicans) and will look to defend their current third seed from Luka Doncic's Dallas Mavericks.
Individual awards still up for grabs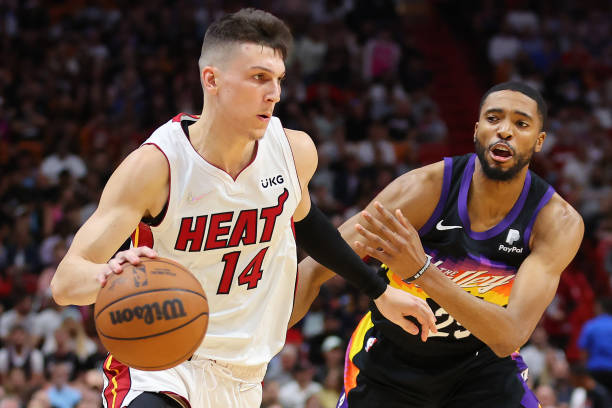 While Miami shooting guard Tyler Herro is the overwhelming favourite to win Sixth Man of the Year honours, other award races remain undecided and will seemingly go down to the wire.
There's a three-way tussle for the MVP award, including reigning titlist Nikola Jokic and two-time winner Giannis Antetokounmpo. Fellow big man Joel Embiid in Philadelphia has largely been favoured all season and also firmly believes he deserves it over the rest of the competition.
As for Defensive Player of the Year is concerned, we might have a new winner.
While voter fatigue appears likely to have an impact on the MVP race, the same cannot be said for defensive honours – guards Marcus Smart (Celtics), Mikal Bridges (Suns) and Miami's influential big man Bam Adebayo could knock three-time winner Rudy Gobert off his perch.
If the last few months are anything to go by, then you should buckle in and prepare for the ride as this coming week's going to be packed with headlines and exciting high-stakes basketball.
Picture source: Getty Images — quotes via AP