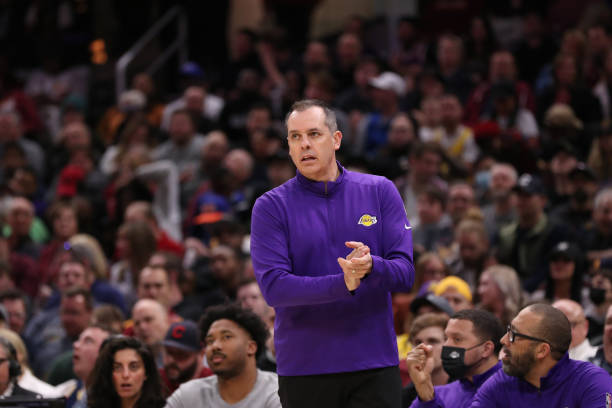 Mere moments after the Lakers' season-ending overtime win vs. the Denver Nuggets on Sunday night, news leaked surrounding Frank Vogel's impending sacking – just 18 months after leading LA to a title following another injury-hit campaign. Alvin Gentry won't remain Sacramento's head coach, while there are updates on Luka Doncic (calf) and Gregg Popovich among others.
Gentry out, Kings assessing new head coach options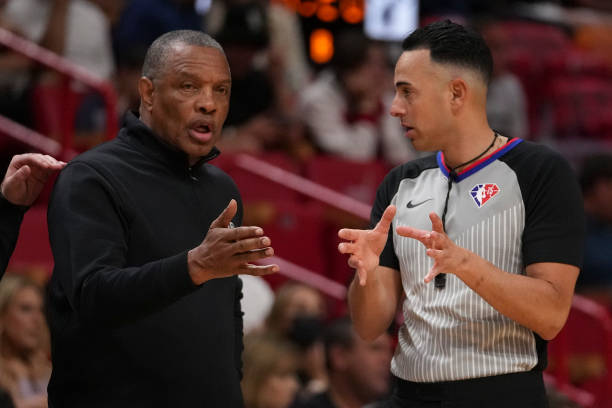 After logging a 30-52 record this past term, thus missing playoff basketball for a league-record 16 seasons now, the Sacramento Kings are unsurprisingly opting into another fresh start this offseason after deciding against giving interim head coach Alvin Gentry the reigns permanently.
Gentry, 67, has one year left on his existing deal with the franchise and could remain in California with a front office role per a follow-up from ESPN's Adrian Wojnarowski earlier today.
After being elevated to interim HC as they fired Luke Walton in November, there were performance-related benchmarks that would decide if the organisation would offer him the job on a long-term basis. Considering their inconsistent form, that clearly hasn't been the case.
Among Kings fans, the wishlist includes Golden State Warriors assistant coach Kenny Atkinson and David Vanterpool, currently doing the same role under Steve Nash's guidance in Brooklyn.
---
Despite disappointing season, Rick Carlisle happy in Indiana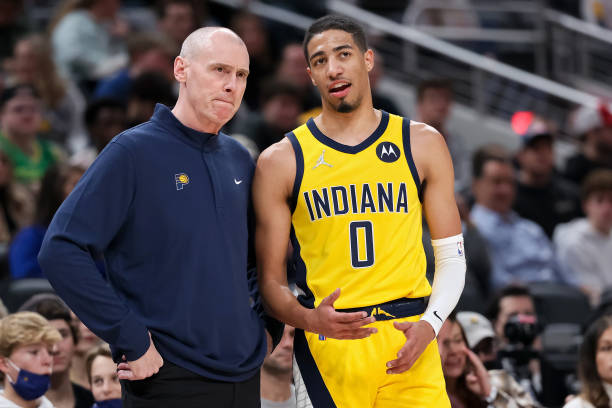 Although 2021-22 has been an underwhelming season, one which saw their two-time All-Star traded at the deadline, Rick Carlisle is in for the long haul. Don't take my word for it, here's what the man passionately told assembled reporters after the Pacers practiced last Thursday:
"Let me be absolutely clear, I'm here to coach this team for the long haul, if they'll have me, and I'm not afraid of any aspect of a rebuild one single bit, not one bit.

One of the reasons I came back to Indiana (is) because this is like family to me, my experience here as an assistant and younger head coach is one of the reasons that I've been able to have a career that probably would've been beyond my wildest dreams.

Sometimes you gotta take two steps back to take three or four forward and that happens to be the position we're sitting in right now." 
He went on to discuss an exciting summer ahead, where they could potentially have a top-five draft pick – the franchise hasn't had one for over 30 years – and depending on how things shake out in this week's play-in tournament, the Cleveland Cavaliers could owe them a first aswell.
Also read: Tyrese Haliburton is PG of our future, says Pacers' president Kevin Pritchard
Despite speculation linking him with the exit door, highly-rated big man Myles Turner has spoken of his eagerness to play alongside Tyrese Haliburton – while key PG Malcolm Brogdon said he's happy to stay after watching helplessly as injuries limited him to 36 games this term.
That encouraging reassertion during their exit interviews earlier today is in contrast to Shams Charania's piece in the Athletic, floating the possibility that he and sharpshooter Buddy Hield could be pieces in a theoretical Russell Westbrook trade from the Lakers this coming offseason.
Speaking of LA…
---
pelinka says it's time for a new voice, as vogel fired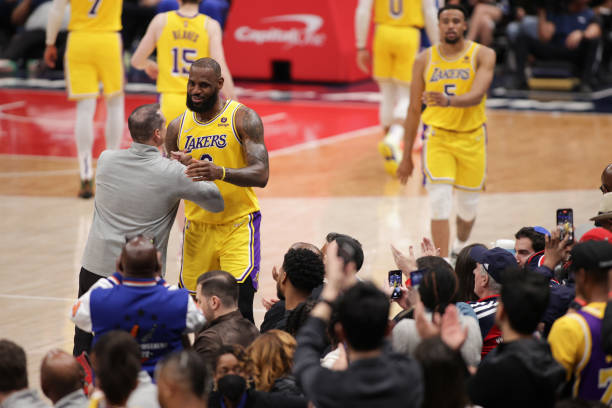 "Today is not going to be a day of finger-pointing and unwinding all the specific reasons, we just felt organisationally, at the highest level, it was time for a new voice.

That's not to say anything against the incredible accomplishments that Frank Vogel has had. He was a great coach here, and he's going to go on to be a great coach somewhere else." 

Lakers VP of basketball ops and GM Rob Pelinka had this to say, per ESPN
Actions speak louder than words and while no-one can dispute this announcement was coming, the timing and manner in which it was delivered only reflects poorly on a demanding franchise who never seemed truly 100% into the man tasked with leading a flawed ball club this year.
There's not much really for me to say on this topic, other than the tidbit the Lakers haven't yet decided what to do about Vogel's coaching staff – retaining them in the interim while being open to the possibility of a wholesale clearout this summer once it's clearer who his successor is.
Russell Westbrook is back on the defensive and understandably so, after being quickly made scapegoat for the team's shortcomings in another injury-hit year seeing them miss out on the postseason altogether while lesser West teams (Spurs, Pelicans) are among those in the play-in.
The bold summer trade move has aged more poorly than most expected, while questions remain about how viable the LeBron-AD tandem remains given their respective injury issues.
Related reading:
Lakers' shameful handling of Vogel should be warning to potential replacements – Athletic
The Big Fail: Inside Lakers' most disappointing season in franchise history – LA Times
---
Retire or roll on? Popovich's immediate future unclear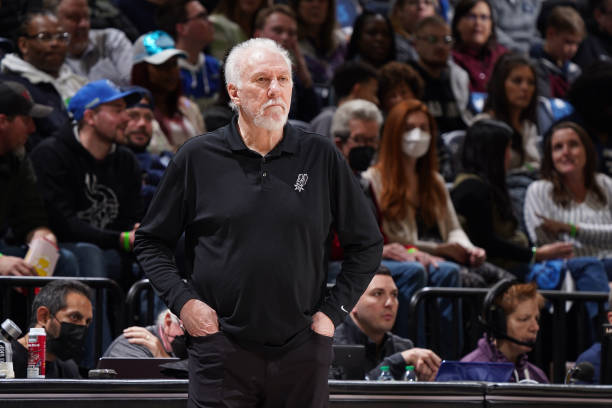 After becoming the winningest coach in NBA history last month, whispers surrounding San Antonio Spurs head coach Gregg Popovich and his immediate future began to surface again.
His existing contract expires at the end of the 2022-23 season, though some experts believe it's likely he'll wave farewell to the sport he has devoted his life to in the coming weeks.
On his podcast earlier today, highly-regarded sports analyst Bill Simmons had this to say about the situation and whether Spurs vs. Pelicans will be the legendary coach's last game in charge:
"Starting to feel that way, little breadcrumbs being sprinkled left and right. I think he's probably done after this year, I don't have any inside info – just a guess, reading the tea leaves."
Ryen Rusillo meanwhile said while it is easy to speculate, there's no smoke without fire and floated multiple theoretical situations that have happened in recent months as evidence.
San Antonio actually being competitive, highlighting Dejounte Murray's All-Star leap, highly-rated assistant coach Becky Hammon and how she may not have agreed a new job elsewhere unless they already have a succession plan in place which doesn't involve her taking his role.
---
latest Injury update – featuring Allen, Doncic and more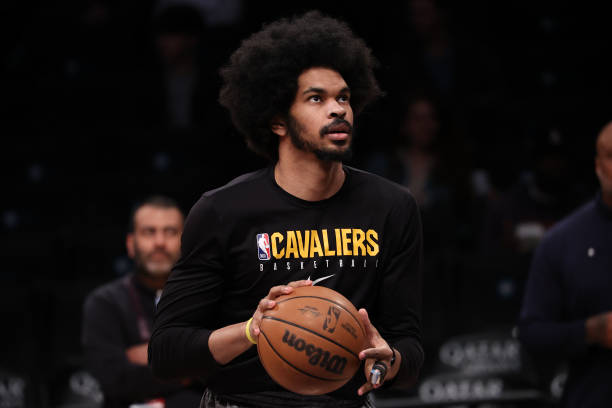 First-time All-Star center Jarrett Allen will not suit up for the Cleveland Cavaliers' play-in game against former ball club Brooklyn on Wednesday morning (12:15AM BST), as the 23-year-old big man hasn't sufficiently recovered from rehabbing a broken left finger sustained last month.
The winner will play the Boston Celtics [2] in a first-round matchup, while the loser faces either Atlanta [9] or Charlotte [10] to decide who plays against the East's top seeded Miami Heat.
An MRI scan has confirmed Dallas Mavericks superstar Luka Doncic sustained a left calf strain in their regular-season finale, was seen wearing a protective boot earlier today. With their first-round series against Utah [5] starting on Saturday, there's currently no timetable for his return.
Other injury-related tidbits…
If LaMelo Ball and the Charlotte Hornets are to surpass last year's attainment by emerging from the play-in tournament intact, they must adapt and have to do so without Gordon Hayward (foot) as the 32-year-old remains sidelined with discomfort in his left foot and is out indefinitely.
As for Hayward's former team in the Celtics, they're quietly hoping they can welcome back the services of defensive stalwart Robert Williams (torn meniscus) at some stage during the postseason, as the big man stayed in Boston to "expedite the process" of his recovery last week.
Picture source: Getty Images