As everyone recovered from the end of an enthralling Game 1 between Brooklyn and Boston overnight, the NBA announced half-a-dozen three-man shortlists for this year's awards. Some didn't need a debate, like MVP and Coach of the Year, while others sparked outrage and incredulity as Warriors' Jordan Poole and Grizzlies big man Jaren Jackson Jr were snubbed.
Bridges, first-time All-Stars Garland, Murray all named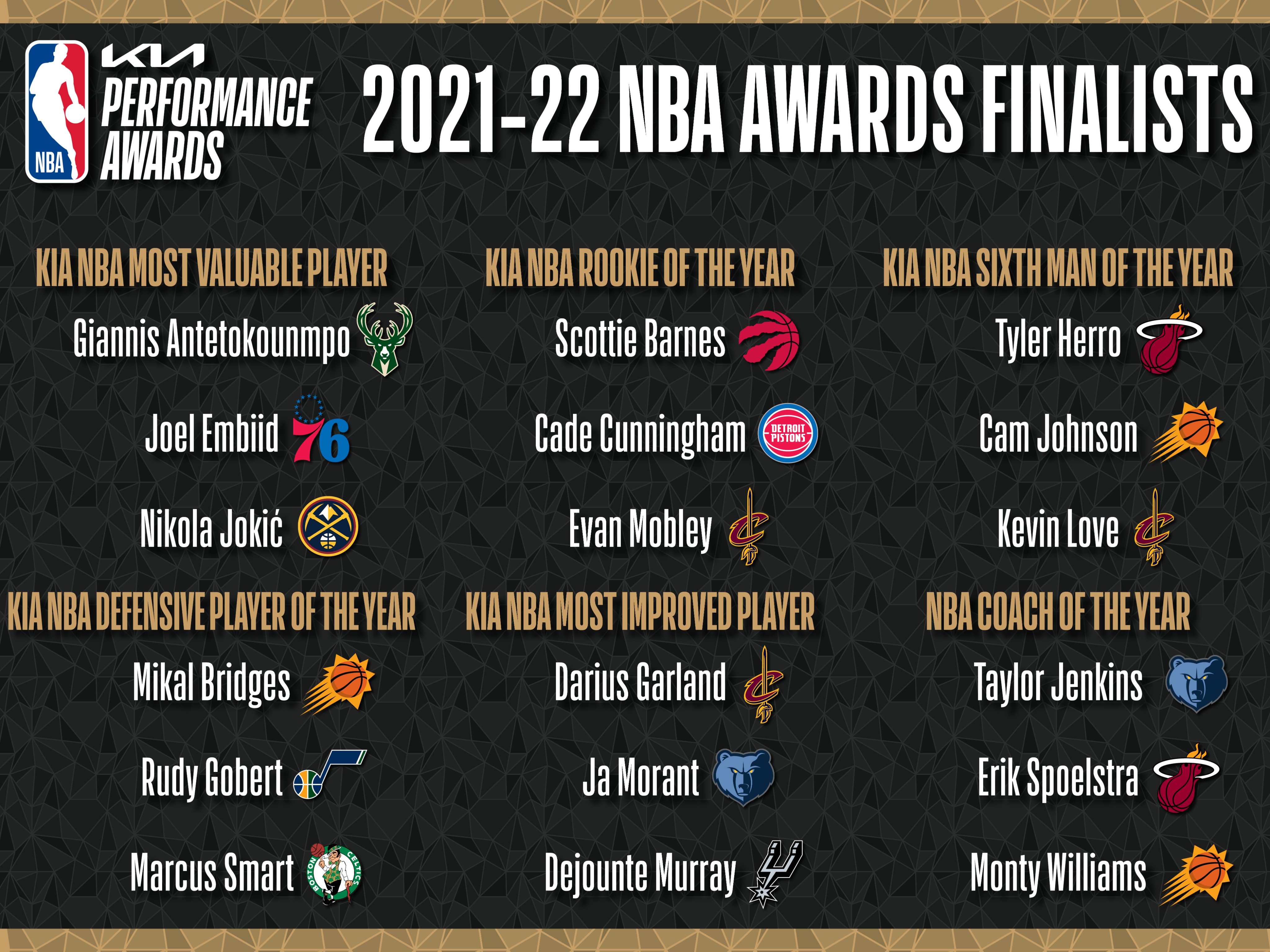 Phoenix Suns' Monty Williams appears a heavy favourite to win Coach of the Year honours after leading his team to the league's best regular season record (64-18), the year after they led 2-0 but fell short in the NBA Finals against Milwaukee last summer. He won the NBCA award last week.
There's long been an intriguing three-way tussle for MVP, with reigning titlist Nikola Jokic and two-time winner Giannis Antetokounmpo. Fellow big man Joel Embiid in Philadelphia has largely been favoured and this month said he believes he's deserving over his European peers.
---
Look at the numbers: The case for Jokic to retain
Voter fatigue aside, Giannis could claim three-time status
Embiid has shown he'd also be a worthy new winner
---
As for Most Improved, well, the players themselves had their say.
Ja Morant, who was an MVP candidate for sustained periods of the season in Memphis, broke down why two of his teammates were snubbed – while saying he shouldn't have been on the MIP shortlist, with teammate and third-year shooting guard Desmond Bane more deserving.
Last month, Grizzlies' big man Jaren Jackson Jr stated his case for DPOTY honours.
He led the league in blocks per game (2.3), while averaging career-highs in rebounds (5.8) and defensive win shares (3.7). Only nine players had better higher DWS numbers this term, including all three MVP candidates and Utah Jazz center Rudy Gobert – a three-time award winner.
"Of course I think I am, I'm able to do a lot more than most people who get a lot of blocks – switch out on guards, able to talk. You've gotta be a quarterback on defense and I think that's what people miss.

It's a mind game, you're really playing chess. I think Draymond [Green] might have said that one time, you're playing chess with the offensive team coming down. So, I'm just able to read and use my length to my advantage."
Back onto the Bane snub and it's fair to say the MIP and MVP awards should be categorised separately, especially when we're discussing a third-year player who was a top-five lottery pick.
The expectation is that he should continue progressing, perhaps not as rapidly as Morant personally has, but generally be a much better player in Year 3 vs. Year 1.
You could make the argument, albeit less strongly, about Garland too. Selected fifth by Cleveland in the 2019 draft, he has ascended to an All-Star level with a key backcourt partner – Collin Sexton – sidelined from early November onwards.
Sexton's long-term future is uncertain and especially now Garland has shone as their focal point in his absence, but not many were expecting the jump to come so soon.
Draymond Green made the case for Jordan Poole, he really didn't need to – the numbers speak for themselves – averaging 18.5 points, 4.0 assists and 3.4 rebounds per game in his third year:
An update, as the first award-winner has been announced:
Smart snatches DPOTY honours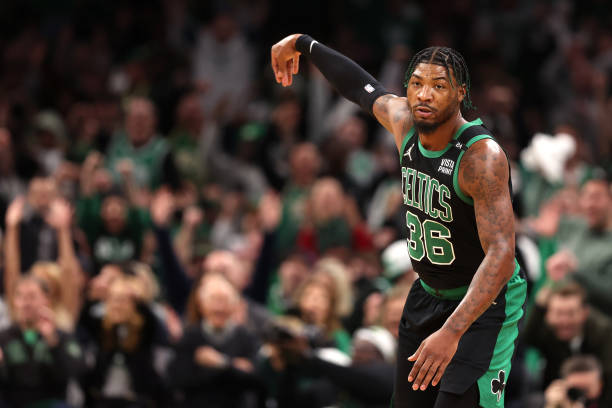 Celtics' guard Marcus Smart, who played a key role in Boston's buzzer-beater Game 1 playoffs victory over the Brooklyn Nets this past weekend, has now made history by becoming the first guard since Gary Payton in 1995-96 to win the season's Defensive Player of the Year award.
It felt fitting then, that the 53-year-old Hall of Famer was on hand to present him with the distinction at their training facility as teammates and staff celebrated his latest achievement, hoping it's the first of many this postseason.
The 28-year-old averaged 12.1 points, a career-high 5.9 assists and 3.8 rebounds per game across 71 regular season contests this year.
This is a developing story, with further analysis to follow soon…
Picture source: Getty Images