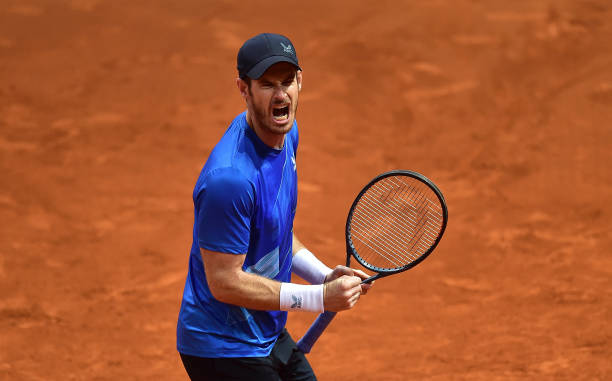 Andy Murray picked his moments against an erratic Denis Shapovalov display to set up a first meeting in almost five-and-a-half years with familiar foe Novak Djokovic, securing successive ATP victories for the first time since January. Beforehand, British young duo Jack Draper and Emma Raducanu suffered contrasting three-set defeats as this year's Madrid Open continues.
after thiem win yesterday, Murray's magic continues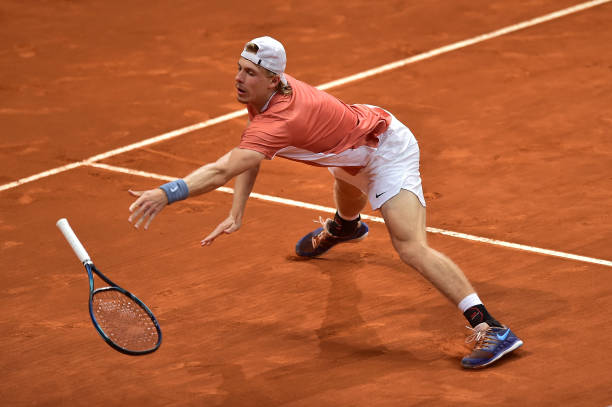 Murray [WC] bt. Shapovalov [14] 6-1, 3-6, 6-2
The best and worst of Denis Shapovalov was on display for all to see, as the Wimbledon semi-finalist started sluggishly and ultimately paid for it against an assertive Murray display.
Unlike their SW19 meeting last year, Murray was much fresher – even with limited recovery time – displaying vintage shot variance as an error-strewn Canadian gift-wrapped him an early lead. The 14th seed did well to fire himself back on level terms, though damage was already done.
Yesterday, I said how important it was he served well and after an iffy first set (44% first serve), his service percentages improved (75, then 79%, 15/19 points won behind his first serve in set three) – even as Shapovalov's level increased and things got tight midway through the decider.
Within the Amazon Prime Video broadcast, player-turned-analyst Greg Rusedski flagged up Shapovalov's emotional outbursts as he encouraged himself into improving after every big winner or Murray error. While that approach worked briefly, the 23-year-old still missed plenty.
It amplifies the notion he's too erratic and unpredictable to consistently embark on deep runs at Major tournaments, because periods like that first set quickly cancel out his ball-striking abilities.
Murray on having to deal with limited recovery time between R1 and R2:

I'd rather play earlier but it's not easy, fought right to the end and didn't feel fresh at the end; you get the second wind. Once I got the break of serve [at my peak], I didn't let guys off the hook… luckily he missed that volley at the end.

On the prospect of another Djokovic meeting:

"I thought about it a little at the start of the third set, didn't know if I was going to get the opportunity [again in his career]. Shouldn't have a chance [to win] but will fight my hardest, I've put myself in a great position having worked extremely hard over the last 5-6 weeks, so look forward to it."
---
impressive Draper drags Rublev to deep end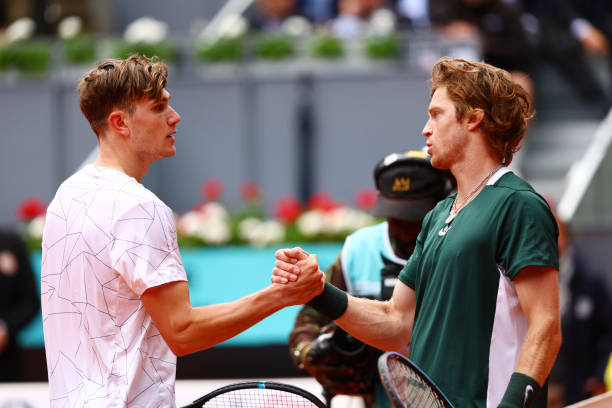 Rublev [6] bt. Draper [WC] 2-6, 6-4, 7-5
Armed by a brilliant start bettering his Russian adversary, Jack Draper was, at one stage, just four points away from the biggest win of his young career against a top-10 player in Andrey Rublev.
Rublev, as he so often does, flickers between frustrated and furiously fantastic. It was fitting that he flipped the switch on a gritty afternoon against a youngster with nothing to lose, pouncing on an iffy service game to take this matchup into a third set. Even then, victory wasn't certain.
Quickly finding himself 0-3 down in the decider, the 24-year-old won four of the next five games to extinguish Draper's early break and keep this pulsating encounter on a knife edge going into the closing stages. Jack's spirited effort was encouraging, though he was starting to cramp late.
Rublev's big-game experience paid dividends, as he could smell blood in the water and the finish line neared on a day where the sport's fine margins in relation to serving were painfully obvious.
---
Raducanu loses again as niggling injury issues persist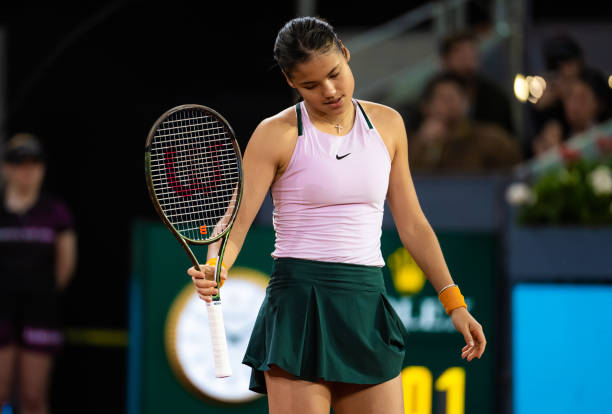 Kalinina bt. Raducanu [9] 6-2, 2-6, 6-4 
Perhaps cruel, but nonetheless relevant, it felt fitting Raducanu's topsy-turvy showing here unfolded at the same time Jurgen Klopp's Liverpool found themselves embroiled in a Villarreal fightback during the second leg of their Champions League semi-final elsewhere in Spain.
In previous years, the Reds would've probably crumbled under the weight of expectation and pressure in a purposely hostile backdrop. They collapsed against Atletico (19/20), were pipped to glory by Real (18/19) and Sevilla stunned them in Switzerland six years ago this month.
This year, they're again into the Final of Europe's elite club competition and their hopes of securing a historic quadruple trophy haul appear to increase with each passing day.
Raducanu can be likened to Liverpool in Klopp's early days: plenty of promise and understandable excitement but still too raw to judge how long-term success will be achieved.
Matches like this vs. Ukraine's Anna Kalinina reinforced that, given a frustratingly flat start and impressive middle, that was tempered by a regretful finish when the stakes were at their highest.
Kalinina spoke post-match about having to battle through tough challenges this week and relished it: overcoming a deadly draw featuring 2017 US Open titlist Sloane Stephens, three-time Major winner Garbine Muguruza and now the reigning US Open champion too.
Since clinching silverware on that magical run as a qualifier at Flushing Meadows on Sept. 11, the 19-year-old has lost more WTA tour matches (11) than won (9) and her best win so far was against an unpredictable Stephens [49], so maintaining that consistency needs to be a priority.
That's easier said than done without the outside noise given her coaching decisions, but she's still at an age and experience level where making on-the-fly adjustments aren't detrimental.
What might be her Achilles heel though, pardon the pun, is a worrying frequency with regards to injuries. She appeared in some discomfort, had a medical timeout for her back and lower leg was fatiguing too late on, ultimately losing the war of attrition in just over two hours 15 minutes.
Back to the drawing board, in what has been a stop-start season for the teenager thus far.
Picture source: Getty Images — quotes via Amazon Prime Video