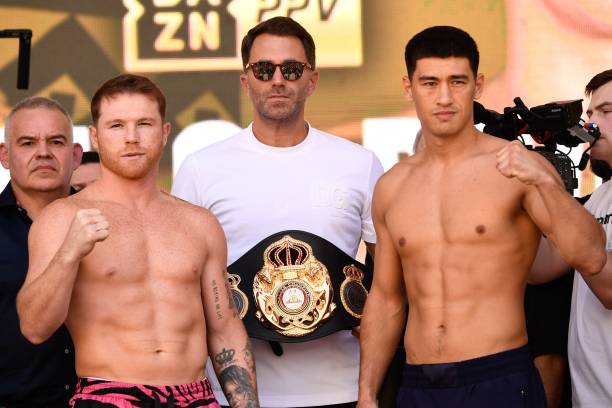 Ahead of his return to light-heavyweight against WBA champion Dmitry Bivol on Saturday night, the undisputed king at 168lbs has already stressed he won't deviate from a plan that has proven decisive throughout his career to date. How will that insistence pan out against an unbeaten, savvy Russian operator who many critics are wrong in overlooking this weekend?
Find a way to go inside: Will Bivol let Canelo do what he does?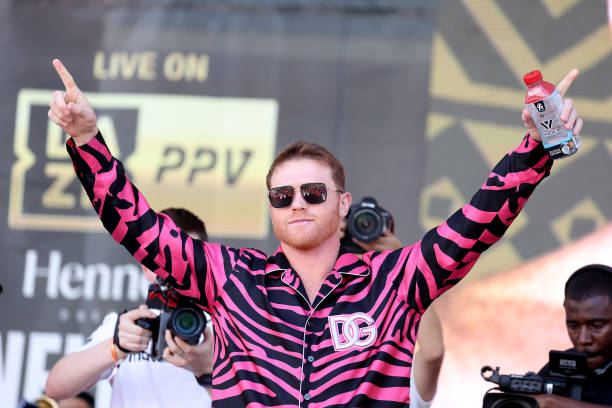 Alongside WBO welterweight champion Terence Crawford, Canelo Álvarez is widely recognised as arguably the world's smartest and most methodical boxer right now.
With that in mind, it shouldn't come as a surprise to see the headline: he's not deviating from a long-standing fight philosophy, slowly unpicking his opponents before breaking them down over sustained stretches. But what happens if someone doesn't show a weakness he can dissect?
That is certainly on the forecast for this weekend against Bivol, a stylistically awkward fighter whose distance management is excellent and he often makes his opposition look ordinary.
Canelo told Chris Mannix about his patient strategy, before adding praise for a light-heavyweight champion in his prime years just like himself right now.
Many will suggest longtime light-heavyweight champion Sergey Kovalev was selectively chosen, pointing to how he was almost TKO'd by Anthony Yarde on home soil in a gripping finale – then fought Canelo in another title defence just 70 days later.
It was a noticeably short turnaround between bouts, especially as Kovalev was regarded as past his prime at the time. That's not the case here:
"He's a good fighter, difficult too, fights at distance, [maintains] good distance, moves [well], is fast for the division, strong and a solid champion at 175. So he's a dangerous fighter, but I like [the challenge]."
For what it's worth, Bivol feels similar and is aware of what's potentially at stake for him if he becomes successful in being only the second man – after Floyd Mayweather – to defeat Canelo.
"I'm fighting one of the best, if not the best, in the world right now. I want people to be able to see me and my skills; this is a big fight that can give me the ability to achieve my other goals and go on if I win this fight."
More analysis, fight coverage to follow soon.. stay tuned to moandsports.com for updates.
Picture source: Getty Images