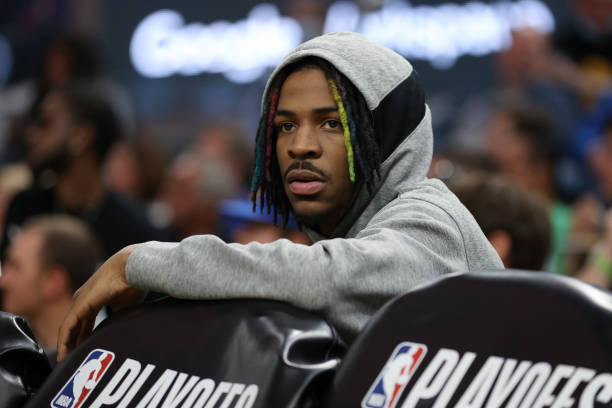 After relinquishing their hard-earned Game 4 advantage on Monday night, the Memphis Grizzlies have a seemingly impossible job on their hands: overturning their 3-1 series deficit against the Golden State Warriors without the franchise star guard who helped them get there.
Morant still sidelined as Memphis on brink of elimination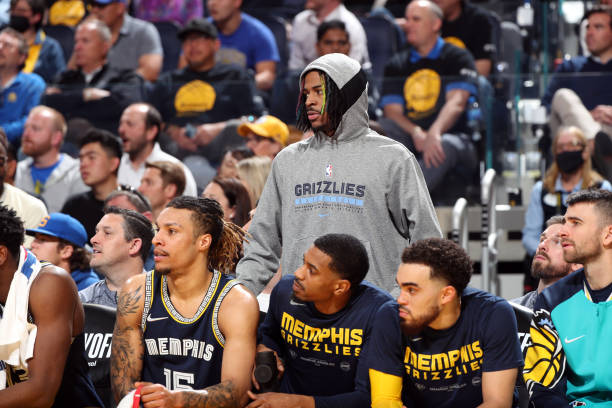 After watching him average a whopping 38.3 points, 8.3 assists, 6.7 rebounds and three steals in three semi-final games vs. Golden State to start the month of May, Memphis will need to rally without their star guard after succumbing to a second defeat of five points or less on Monday.
Memphis' talented fourth-year big man Jaren Jackson Jr led the game with five blocks, but those defensive duties were dampened by him being in foul trouble, while scoreless in seven three-point attempts and recording as many points (21) as shot attempts in 34 minutes.
When asked about missing Morant in the clutch moments, Jackson Jr said:
"You know how Ja is in the fourth quarters, he dominates pretty much every fourth. I've got to look at it, see how the looks were for sure, but I think we were just missing. We just missed.

We had a chance, the lead, then we just kind of lost it; you know what I mean? You saw how it went.

We just make a couple more shots, it's a different story, especially late. We've got to finish for sure, but we're going to take some of that into Game 5."
Tyus Jones had 19 points, six rebounds and five assists on 8-of-18 shooting while Kyle Anderson's efforts from the bench (17 pts, eight rebs) were certainly much appreciated.
Experienced center Steven Adams produced a double-double in 27 minutes (15 rebs, 10 pts) but Dillon Brooks' overexuberance proved costly as Taylor Jenkins' men relinquished their lead late against a poor-shooting Warriors side who picked up the slack to punish their volatile visitors.
The injury itself happened in the fourth quarter of Game 3, when Morant and Jordan Poole collided – with Poole grabbing his knee.
Did you know? Having only played two of their last 13 regular season games, Ja returned and averaged 21.5 points, 10.5 assists and 8.7 rebounds to help propel them past the plucky-but-inconsistent Minnesota Timberwolves during their six-game round one series last month.
The 22-year-old has endured his fair share of time on the sidelines this term, with Memphis responding well to share responsibility in his absence – going 20-5 in the regular season.
Also read: Ja Morant is right to feel hurt, but Memphis must show their star some love
However, losing their best player at such a critical juncture in the postseason, especially given how well he has played, all but signals their departure from a memorable run to the Western Conference semi-finals. Game 5 is live in the early hours on Thursday (2.30am BST).
Picture source: Getty Images — quotes via ESPN