Ahead of next month's PPV event in Singapore, with two championship fights and a highly-anticipated title eliminator at strawweight, the six headline fighters spoke on a virtual press conference with a variety of answers – from what's to come for them respectively in June and potentially beyond, like double-champ status and one fighter eyeing another title rematch.
Santos: wrestling is key, team adjusting strategy for Valentina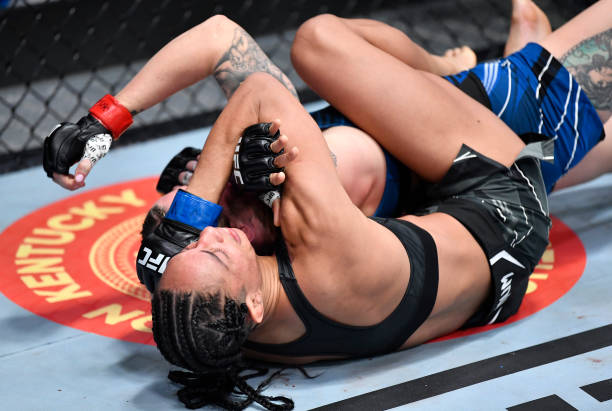 Since losing a split decision to Mara Romero Borella on her UFC debut in Feb. 2019, Brazil's Taila Santos has won four straight fights – including her first finish and Performance of the Night bonus ($50,000) for a R1 submission win over perennial contender Joanne Wood in late November.
Considering Valentina Shevchenko's dominance at women's flyweight, the desire for fresh matchups coincided with Santos' surge up the rankings.
Currently #4, the 28-year-old represents a new challenge for the champ and she gave an understandable answer when I asked what the key to victory was, ahead of their title fight.
MO: Taila, what's the key to win here?
TS: I think taking this fight to the ground. Valentina is strong in striking, but I think if we [meaning her and her team making the decision to] take this fight to the ground, I can overcome her…
MO: Valentina, I see you smiling over there! So what's your response to that?
VS: You know, the same response for all my other opponents. Someone thought they had better striking, another thought they had better wrestling, but the Octagon shows them they are wrong.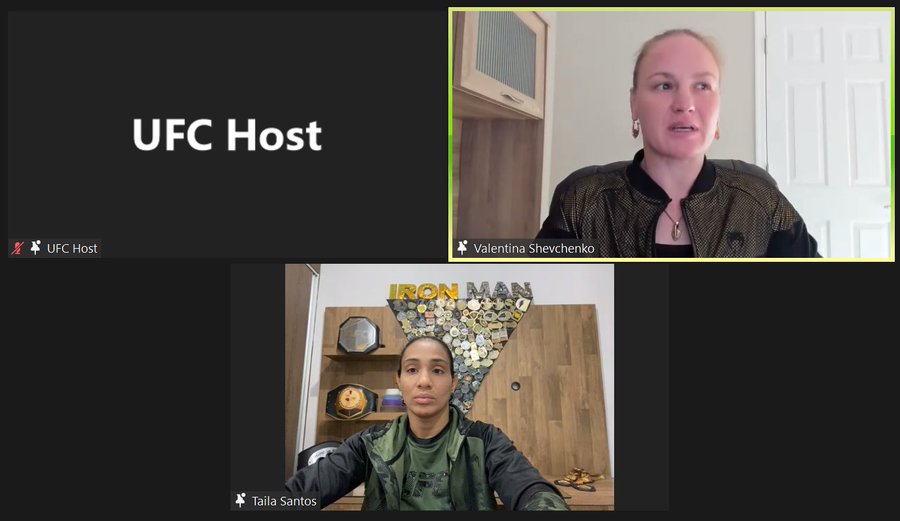 This is like the most exciting part of this contest, to see frustration on someone's face when they understand they are not better, that's fine, I have no issues fighting on the ground, stand-up, wrestling, being UFC champion requires a lot of skills and abilities, you can't be one-sided.
I don't know if that's really her tactic but we'll see, I'm ready for everything.
Among the other questions asked, Santos spoke about always dreaming of this fight and now the moment is here, her coaching team have adjusted their strategy to better deal with Shevchenko than other contenders previously fared – including compatriot Jessica Andrade.
On blocking outside noise, suggesting she's another lamb to the slaughter:
"Those things don't affect me, I've always been of the philosophy that hard work and the journey get you there – always been a quiet girl, on my own mind, I don't let outside noise in.

I don't need people to believe in me, as long as I do, it's going to happen regardless… think of the hard work, it's my turn, my moment, I'm due for this."
---
double champ status? Valentina vows to keep making history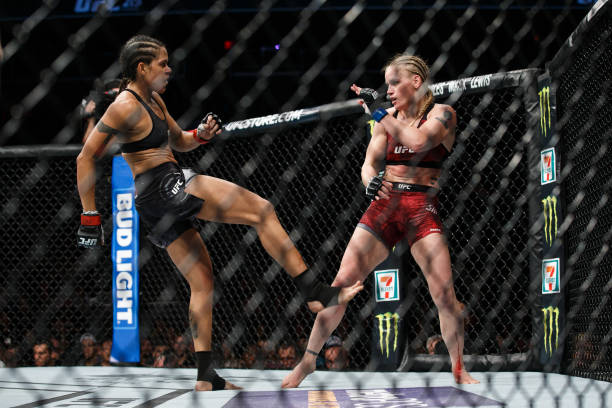 Shevchenko, attempting to make the seventh defence of her title, has multiple records at 125lbs and wants to continue making history by staying active and utilising her prime properly.
"Who knows what will happen?

I don't know what the end of the year will bring, maybe to fight in different weight classes, to go for double champ status, that's what me and my team are speaking about… just waiting for the right moment to happen."
After her surprising second-round submission win over former two-weight titlist Amanda Nunes at UFC 269, Julianna Pena is currently the women's bantamweight champion.
Also read: Pena discussing Nunes' privilege, a month before their first title fight
They'll do battle again sometime later this year, with Valentina prepared to face either woman – a trilogy bout vs. Nunes or rematch against Pena, who she submitted in Jan. 2017.
"Pena? Why not, we fought her a few years ago and I submitted her. It's going to be an exciting fight, she could go down and try to challenge at flyweight.

If Amanda is in the same shape she fought last time, definitely Julianna has the same chance to win [again] but if she returns the way she fought me, I think she'll regain her belt and we will still come back for this trilogy. I don't care really, I can fight both of them."
On whether Pena, a huge underdog, overcoming her compatriot gives Santos confidence she can replicate similar success this summer:
"Of course. Both have a 100% chance of winning, everyone comes into a fight at 100% like a video game, the one more spiritually ready, more focused and prepared will come out victorious."
Shevchenko had the last word though and it was emphatic:
"That's exactly the point but don't forget, it's a mental game for all fighters. We know Amanda doesn't have a strong mental game, we could see that in her previous fight – everyone can break her – but me, I have a strong one."
---
Joanna has revenge and redemption on her mind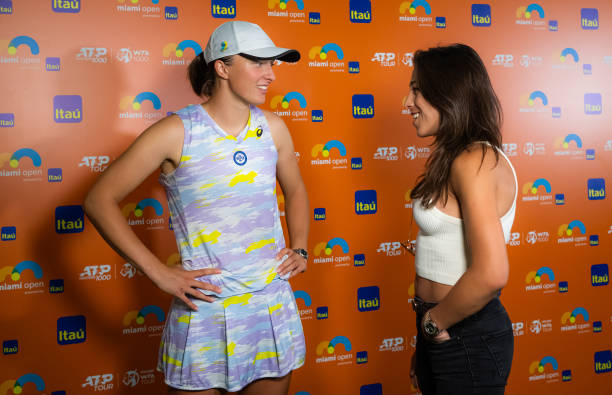 26 months after their unforgettable title fight, former women's strawweight champion Joanna Jedrzejczyk will look to finally avenge her split decision loss by Zhang Weili – albeit in three rounds, rather than their five-round championship clash in the last pre-lockdown PPV.
For what it's worth, I felt the Polish woman did enough to win that night, but she's now coming off the longest inactive stint of her career and we've seen what happens when fighters leave matters in the hands of the judges. Although she's been training hard, will she suffer from rust?
Weili experienced that late last year on the losing end of a split decision to Rose Namajunas, another now-former champion who has a pair of victories over these two competitors.
This is essentially a title eliminator to decide who will feature as two-time titlist Carla Esparza's first title defence, having previously lost against Jedrzejczyk in March 2015.
"I was surprised how it [Esparza-Namajunas 2] went, thought Rose won and that Carla would look better … for me she looked the same as seven years ago when we fought for the belt in Dallas. History likes to make a circle, soon to be the champ [again].

I know how big my legacy is, I'm the strawweight queen, put a lot of effort and work into this division. I feel even more motivated, I'm tired because I've been training so hard — since January — 11 to 13 times a week the last four months."
---
Prochazka in familiar territory, as Teixeira turns hunted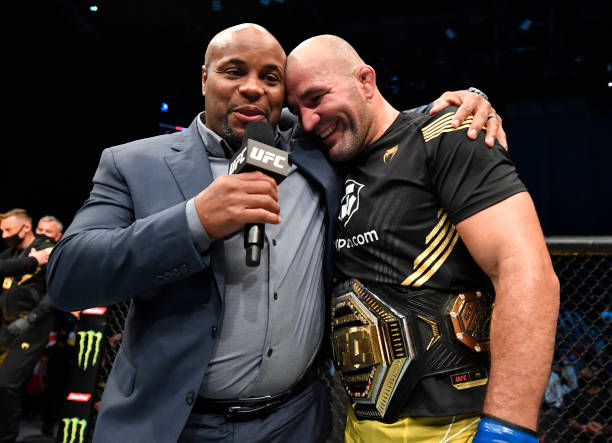 No-one expected we'd be here, but Glover Teixeira's persistence and grit were key in helping the 42-year-old Brazilian become the promotion's second-oldest champion after Randy Couture.
You can say what you want about now-former titlist Jan Blachowicz and how he produced an off-colour display in Abu Dhabi en route to a R2 submission loss, but those are merely excuses.
That would be doing Glover's work a disservice, especially given he's on a six-fight win streak now – including some impressjve post-lockdown finishes against one-time championship challengers Anthony Smith (#5) and Thiago Santos (#6) where he displayed his versatility.
It goes without saying that he'll have to be focused in his first title defence and while aware of Prochazka's skills, a lot of what happens next month will be down to him.
On whether it'll be a slight advantage for Jiri, having had multiple fights in Asia before:
"It could be, but that doesn't bother me. Henry [Cejudo] is a great wrestler, he needs some of that fighting me, I'm going after takedowns, everything, so hopefully he learned some good stuff.

Some people are gonna root for him, he's young and has the look but has to pass through me, I'm very prepared to defend my belt. He's the new gen, takes risks and we both put on exciting fights. I just need to focus on conditioning, my style, start looking at videos a bit and adjustments at the end of camp."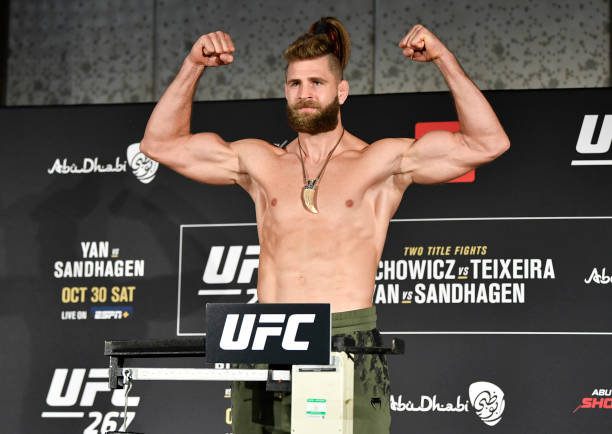 It will have been 13 months since Jiri's last Octagon appearance, a vicious R2 KO win over Dominick Reyes, should everything go as planned, and they finally meet in Singapore.
Having taken his camp to Thailand, the 29-year-old was succinct with his answers – explaining a desire to be ready in their timeline, weather and acclimatise to the conditions faster abroad.
If anyone needs to do that, it's definitely the champ. 40% of Prochazka's fights have been Asia, all but one of his fights under the Rizin banner between 2015 and New Year's Eve in 2019.
On finetuning his explosive, fan-friendly style to be more well-rounded, the Czech said:
"My last fight was changed, I have to change this [explosive, aggressive] style, especially on the ground.

My coaches, everybody knows my strong weapons and weakest weaknesses, so I'm drilling those with Henry and Dan, preparing dangerous techniques and believe in myself much more than ever. I have to be dominant on the ground."
---
UFC 275 full fight card, as it stands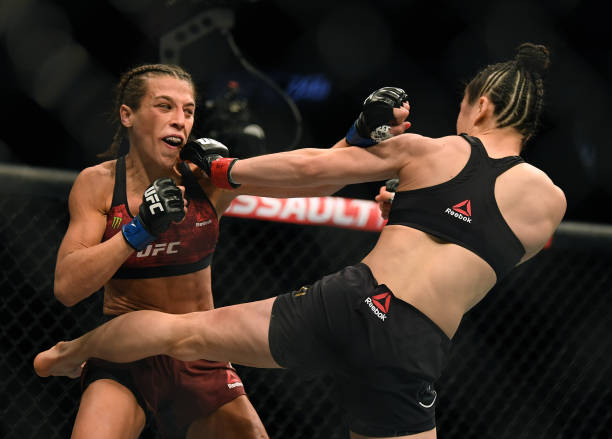 Running order to be confirmed, subject to change
June 11, Singapore Indoor Stadium in Kallang, Singapore.
Early prelims: 11.30pm BST
Prelims: Sunday, 1am
Main card: 3am

Light-heavyweight championship: Glover Teixeira (c) vs. Jiri Prochazka
Women's flyweight championship: Valentina Shevchenko (c) vs. Taila Santos
Women's strawweight: Zhang Weili (#1) vs. Joanna Jedrzejczyk
Flyweight: Manel Kape (#14) vs. Rogerio Bontorin (#8)
Middleweight: Marvin Vettori (#3) vs. TBA, Robert Whittaker (#1) withdrew
Featherweight: Seung Woo Choi vs. Joshua Culibao
Middleweight: Jacob Malkoun vs. Brendan Allen
Welterweight: Orion Cosce vs. Mike Mathetha
Welterweight: Jack Della Maddalena vs. Ramazan Emeev
Bantamweight: Kang Kyung-Ho vs. Danaa Batgerel
Women's bantamweight: Ramona Pascual vs. Joselyne Edwards
Women's strawweight: Liang Na vs. Silvana Gomez Juarez
Lightweight: Steve Garcia vs. Hayisaer Maheshate
Picture source: Getty Images, Zoom call — opening image UFC, via YouTube