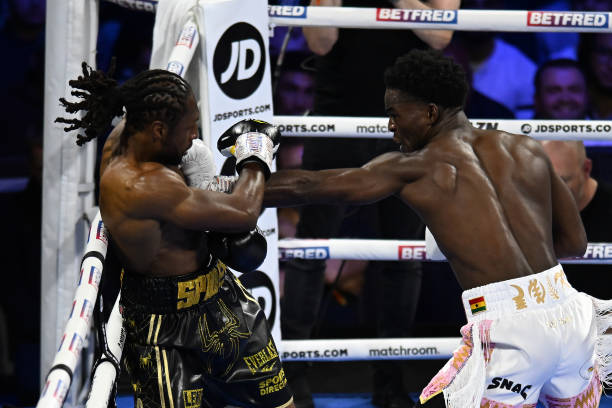 It wasn't perfect, but domestic duels rarely are. Joshua Buatsi's world title ambitions got another boost as he started well and led throughout en route to a unanimous decision victory over Craig Richards, in a battle of south London which didn't disappoint from the O2 Arena.
Buatsi battles to victory in WBA world LHW title eliminator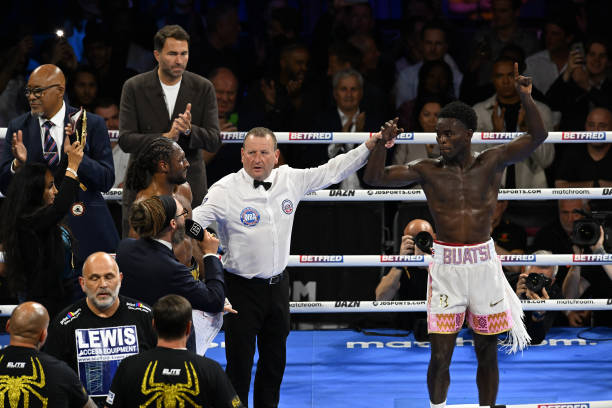 116-112, 115-113, 115-113: Joshua Buatsi bt. Craig Richards via UD
Buatsi still unbeaten at 16-0, outboxes domestic rival Richards in world title eliminator
Gilberto Ramirez (#2 WBA – 44-0, 30 KOs), who blasted now-former #1 Dominic Boesel in four rounds last weekend, among names linked for final step-up tests
Hearn hints at Bivol's next move: perhaps a London title defence before year's end
The raw, initial feeling upon hearing those scorecards – mainly the latter two – felt a bit disrespectful to the way Joshua Buatsi went about his business as a rocking O2 crowd witnessed it first-hand. There were two swing rounds, perhaps, but did they see something I didn't?
He was first to the punch, took centre ring for large periods and stung Craig Richards repeatedly with a variety of shots to reinforce his superiority in a 50-50 battle he never looked like losing.
Whether spiteful uppercuts, crispy counters, looping hooks or short, sharp shots Richards didn't see coming, the 29-year-old asserted his authority to bank the early rounds. Some online were unimpressed: if he's going to challenge the best, he can't afford to coast or take breaks in rounds.
That's a fair enough observation. However for all his durability, Spider was an uncomfortably hittable target and didn't move his head enough when fighting in the pocket or inside to outwork his fellow south Londoner as far as punch output nor precision was concerned.
I personally lost count of all the times his head snapped back from a jab or sweat flew in the air, much to the audible frustration of Richards' supporters around me. With that in mind, it's not entirely surprising Buatsi felt comfortable enough to ease up at times, or so it seemed.
Having shown against Marko Calic and Ricards Bolotniks he has a good chin, the Ghanaian only looked vulnerable when appearing too eager to empty the tank in search of a stoppage.
despite trailing early, Richards had his moments
Rounds four, six and particularly eight were where this criticism could be levelled at the Olympic bronze medallist. Richards landed an uppercut and left hook combo in the latter which hurt Buatsi towards the end of a competitive round, but he responded encouragingly in the ninth.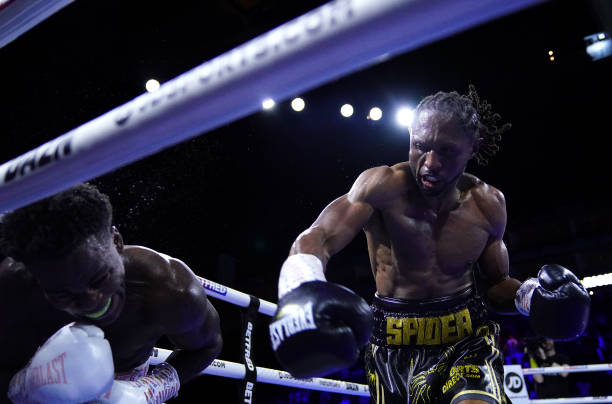 Once he regained composure and got his wind back, he'd almost always respond to a clean shot with fiery resistance of his own while beckoning the 32-year-old forward for more.
As the crowd swayed and beckoned Richards forward, it felt watching ringside most were aware he was losing rounds but certainly not just a glutton for punishment: providing a stern test for a familiar face who many detractors feel needed to pass these challenges earlier in his pro career.
That's why when promoter Eddie Hearn stepped into the ring afterwards, suggesting Dmitry Bivol could yet defend his WBA title against Buatsi in London to finish 2022, there was a loud cheer from those still inside the arena. Sounds promising, but will it materialise though?
Boxing is a what have you done for me lately sport and as such, Bivol's disciplined dismantling of undisputed super-middleweight champion Canelo Àlvarez earlier this month will have critics comfortably favouring the Russian in his next fight, whether a Canelo rematch or vs. Buatsi next.
But part of the fun and intrigue surrounding nights like these is that you never really know how something will ultimately unfold, even if you're convinced of a specific outcome.
Bonded by a love of the sweet science, me and my newfound friends absorbed a compelling domestic duel there just isn't enough of. Even with a few potential swing rounds in mind (rounds four, seven and nine), when I showed them my 117-111 scorecard, there were no complaints.
Buatsi's fight week admission to DAZN's Chris Mannix that he's not where he wants to be yet, as far as mastering defensive nous, was telling and showed in parts here.
He didn't get the exclamation mark this display deserved late on, but the pre-fight graphic showing a clear disparity between their total rounds boxed (111-65 in Richards' favour) emphasised the value of logging rounds in bouts like these, rather than thirsting for KO finishes.
They will only serve to benefit him when navigating deep waters in world championship fights.
As for where Richards goes next, there were enough encouraging spells to justify testing his mettle against Britain's other top players at 175lbs: Lyndon Arthur, Dan Azeez, Callum Johnson and others besides. He just turned 32 last month and while a small step back here, he'll be fine.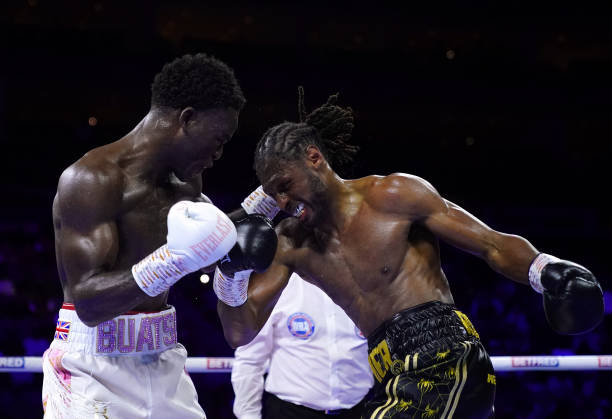 After all, this is a man who has already proven he can handle his own against world-class opposition in Bivol, but was duly punished for a slow start and head-scratching gameplan at times on this occasion. Beaten by the better man, there's no shame in that.
Buatsi? Well like the man himself said in fight week, we'll have to wait and see. All he can do is take care of business and worry about the rest later, in a division that still needs sorting out.
Picture source: Getty Images