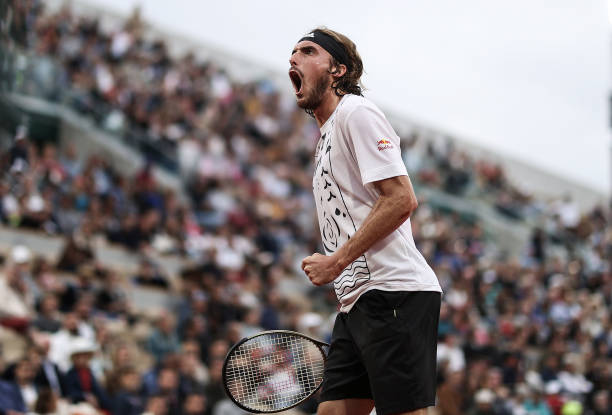 This year's Major marks the first Grand Slam since Wimbledon 2011 where the men's top 12 seeds have all advanced through into round three – but it was certainly a gritty battle particularly for three of the favourites, one having to save match point, two being down 2-0 and recovering in five. How will that impact their chances of a deep run over the next nine days?
TITLE CONTENDERS BESIDES DJOKOVIC AND NADAL: The lay of the land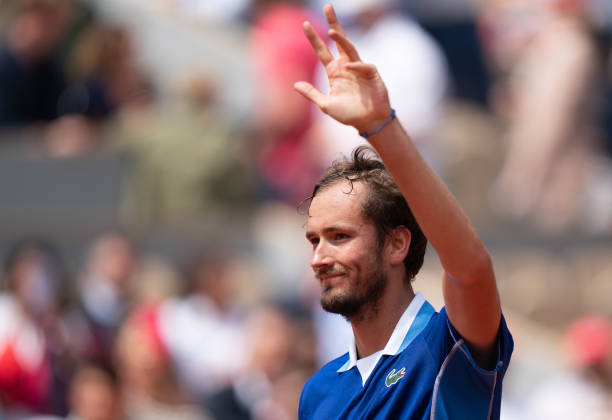 While US Open champ Daniil Medvedev has quietly gone about his business with successive straight-set wins, he faces a determined rising star in Serbia's Miomir Kecmanovic next.
Given his admission about clay being a weakness, the Russian isn't fancied to go all the way this fortnight – but diverting the focus from him is exactly what he wants.
As for last year's runner-up Stefanos Tsitsipas, he hasn't been in fantastic form but a favourable draw means critics believe he will go all the way to next Sunday's showcase again.
If that's to be the case, he cannot afford too many more gripping battles like his first two round matches: recovering from 7-5, 6-4 down against Italy's Lorenzo Musetti to overwhelm the 20-year-old in five sets, before being dragged into deep waters by Czech qualifier Zdenek Kolar.
He'll play a familiar foe in Sweden's Mikael Ymer next, after the 23-year-old won 6-3, 3-6, 6-2, 6-3 against Britain's Dan Evans [29] in R2 on Thursday.
Tsitsipas is the only seed left in his section, after Denis Shapovalov's conqueror Holger Rune next faces hometown favourite Hugo Gaston – who beat Alex de Minaur in R1 – on Saturday night.
---
READ: After Munich success, who isn't paying attention to Danish teenager Holger Rune?
---
what about zverev and alcaraz?
Zverev, who reached new heights in Paris last year with a semi-final finish, was performing nothing like an Olympic champion for sustained stretches against Argentinian youngster Sebastian Baez.
Wild misses, baffling second serve decisions and spraying routine forehands wide of the mark, you could be excused for thinking he was purposely self-sabotaging an already difficult encounter.
However, the world no. 3, who turned 25 last month, eventually found his groove as Baez struggled to sustain those high levels which had commentators drawing parallels to how Carlos Alcaraz's playstyle has frequently floundered the world's best of late.
Winning 2-6, 4-6, 6-1, 6-2, 7-5. It goes without saying that he must play better and not get so emotional when things aren't going to plan, if he wants a deep run on clay here.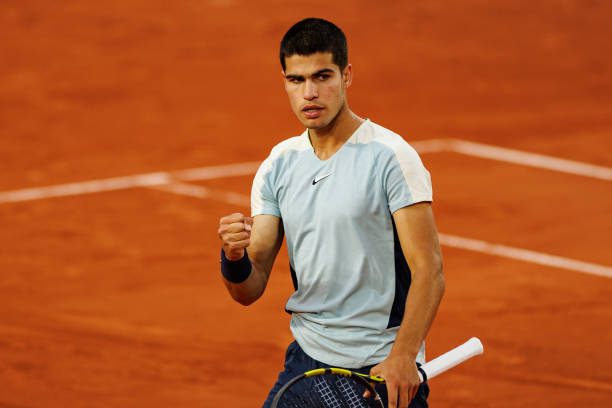 Alcaraz had to save a match point against his compatriot, but eventually came through in R2
Featured third-round matches to watch
Friday
Alexander Zverev [3] vs. Brandon Nakashima: Live now!
Sebastian Korda [27] vs. Carlos Alcaraz [6]: Scheduled to start from 8pm BST
Saturday
Miomir Kecmanovic [28] vs. Daniil Medvedev [2]: 11.30am BST
Mikael Ymer vs. Stefanos Tsitsipas [4]: 3pm BST
Picture source: Getty Images