This was billed as a clash of two heavy-handed champions, yet it was the boogeyman at 175lbs who raced to score four knockdowns en route to maintaining his unblemished record (18-0, 18 KOs). For all the talk surrounding Anthony Yarde's WBO mandatory status for another world title shot, it's increasingly difficult to see the powerful Brit overcome this test later this year. 

Beterbiev wastes no time inflicting damage on Smith Jr
R2, 2:19: Artur Beterbiev (c) bt. Joe Smith Jr via TKO, retains WBC and IBF titles while also becoming WBO light-heavyweight champion
By all accounts, Smith Jr was regarded the weakest of the light-heavyweight titlists and a significant underdog to overcome the very much feared presence of a Russian-Canadian who fought like he had better things to do over the weekend.
While it's easy in hindsight to nitpick at Smith's admirable yet naive gung-ho style that got him blasted out in just over five minutes, the manner of this powerful showing was startling to see.
Many boxing critics feel Beterbiev, like Gennadiy Golovkin during his prime, has been purposely avoided by the would-be top challengers in his division.
The consensus is that they'd patiently wait until he began showing signs of age, perhaps getting older and slower in the ring, hungry to exploit any weaknesses.
The 37-year-old didn't show signs of father time tugging at him on this occasion, ripping the script Frank Warren held with such vigour about a potential Anthony Yarde showdown.
There's no deal firmly agreed yet, but Beterbiev may make his UK debut against WBO mandatory challenger Anthony Yarde: a title defence for Saturday's winner was already being hastily planned by Warren's team for October 29 in London long before this result was confirmed.
The 30-year-old, who came agonisingly close to stopping Sergey Kovalev during his only world title shot to date three years ago, watched this matchup unfold ringside. Per ESPN, he said:
"That [Kovalev fight] prepared me a lot, especially going to Russia as well, you can't get better preparation than that.

I was younger then, mentally and physically… think I've come a long way with experience and I'm a lot more prepared mentally."
Although both have mandatory challengers to navigate past (Gilberto Ramirez is Bivol's #1 WBA mandatory at present), there's no disputing the only logical fight right now, is a title unification bout with Canelo Àlvarez's confident conqueror and Artur's Russian compatriot Dmitry Bivol.
Josh Taylor, Jermell Charlo and Devin Haney have all etched their names into history forever by unifying their respective weight classes as champions and given the fact 175lbs has endured a bit of a lull in recent years, it feels fitting the Bivol-Beterbiev winner will likely do the same soon.
---
What's next for Smith? Yarde next?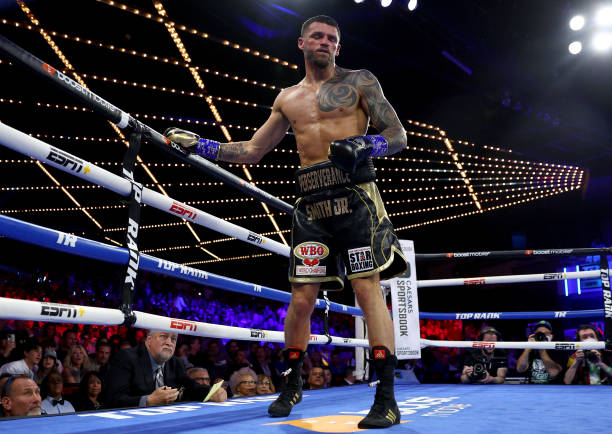 This is the fourth defeat of Smith Jr's career, but the most emphatic too.
As such, it's difficult to confidently predict what or where's next for him, especially considering he's still in his prime (32) but just lost so brutally against the division's top dog. Does he have the stomach to build his way back, or sufficient punch resistance for a few more tough fights?
Before a comfortable win vs. Craig Richards in May's domestic duel, Joshua Buatsi spoke of his eagerness to continue challenging himself – either in big fights or a long-awaited title shot.
The aforementioned Ramirez, nicknamed Zurdo, was introduced in discussion with Chris Mannix. He appears open to the idea of two unbeaten boxers battling to decide who's next in line and as such, it'd make sense that matchup is made as a final eliminator in the interim.
Yarde has been inactive since avenging the Lyndon Arthur defeat with a R4 KO in December.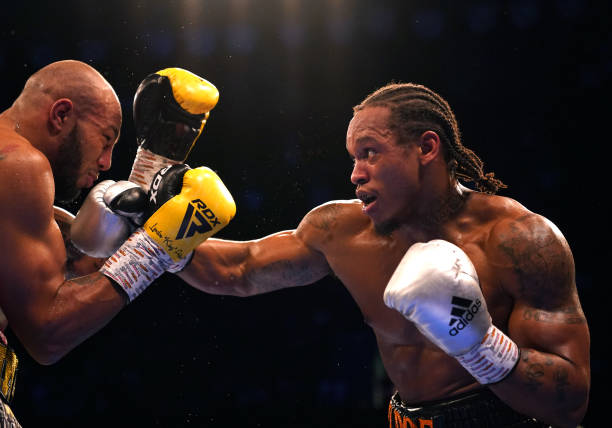 The decision not to, at the very least, have a stay-busy fight against someone of note could prove costly if he goes straight into the Beterbiev matchup – assuming that's next – because his opposition quality hasn't been the best in recent years since losing to Kovalev three years ago.
We'll have to wait and see, but there won't be many more big chances to capture world gold besides this for a polarising puncher who many feel has yet to reach his full potential. Others are in a similar boat and younger, so time (and more opportunity) is on their side.
Picture source: Getty Images