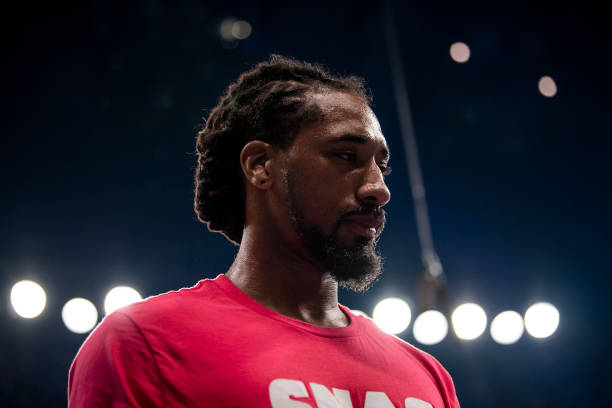 After pulling out of his scheduled fight against Zach Parker in May with a shoulder injury, WBO middleweight champion Demetrius Andrade still wants a UK appearance this year – against Parker's compatriot and a bigger name in Chris Eubank Jr, but currently isn't getting his way.
andrade to eubank jr: 'Let's put this fight together, bro'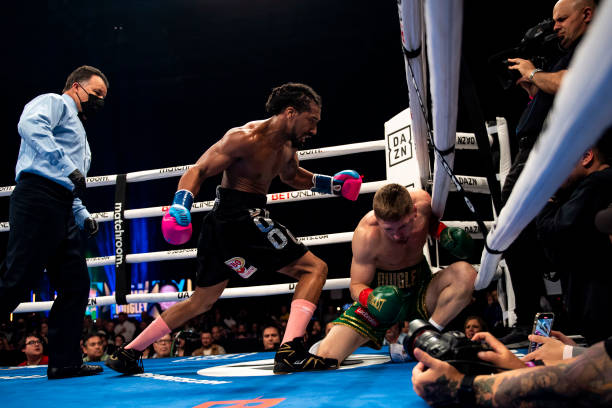 Andrade says his team offered Eubank Jr 'over $1m' to fight, has heard nothing back
"You're gonna make a lot of money. Let's put this fight together, bro. You're talking about somebody [Benn] not even relevant to the situation. Let's make this money, give boxing fans what they're looking for, October-November, by the end of the year," he says
Rehydration clause and other contractual issues appear to be holding up announcement for Eubank Jr's proposed showdown with welterweight prospect Conor Benn in domestic duel Oct. 9, almost 22 years after their famous fathers' first battle
Demetrius Andrade's long-running pursuit of a big-fight name has gone on for eight years now.
Slated to fight now undisputed light-middleweight champion Jermell Charlo all the way back in December 2014, then again during the early months of the following year, the proposed matchup fell through for various reasons – fight purse, alleged agency offers and more besides.
---
Remember this? Andrade – Ready to show I'm the world's best, after Williams points win
---
Boo Boo is already 34-years-old, armed with an impressively unblemished record (31-0, 19 KOs) in a 14-year professional career, but is also widely regarded as one of the world's most frustrating boxers given his inability to convince a quality opponent to do battle inside the squared circle.
That distinction appears to have extended to Eubank Jr too now, if recent reports are to be believed. The 32-year-old, ranked #1 for Gennady Golovkin's WBA world title, last fought in early February where he scored multiple knockdowns en route to a UD win over Liam Williams.
Andrade faced the rugged Welshman ten months prior and defended his WBO strap, in a much more arduous evening for the slick American by comparison. Originally slated to face Zach Parker for the interim super-middleweight title in late May, plans for that were shelved by injury.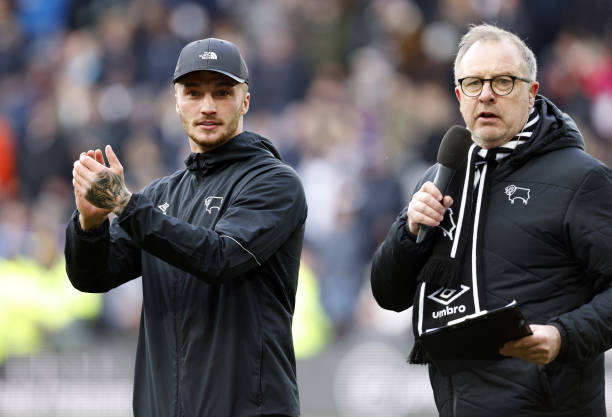 Although he's previously made noises about wanting to move up a weight class, Andrade has since been ordered to defend his title against WBO interim champ Janibek Alimkhnauly (12-0, 8 KOs) once fully recovered from the aforementioned shoulder injury, so it's unclear what's next.
28-year-old Parker, currently ranked #1 for Canelo Álvarez's WBO world title at 168lbs, has importantly remained upbeat after the initial disappointment of having a career-best opportunity, in-front of his home stadium, cancelled less than two weeks before fight night.
So while Parker's world title hopes were dealt a big blow, Eubank Jr's desire for big fights or world title opportunities seem to be on the rise – despite critics questioning the fairness of a prospective matchup with Benn, who has never fought above 147lbs, against a former SMW.
We'll have to wait and see who fights who in the coming months, though a reported offer of "over $1m" (£834,000) isn't exactly a lot for Eubank when he could easily get considerably more to fight Benn. It's all about prizefighting and securing the biggest money fights, ultimately.
Picture source: Getty Images