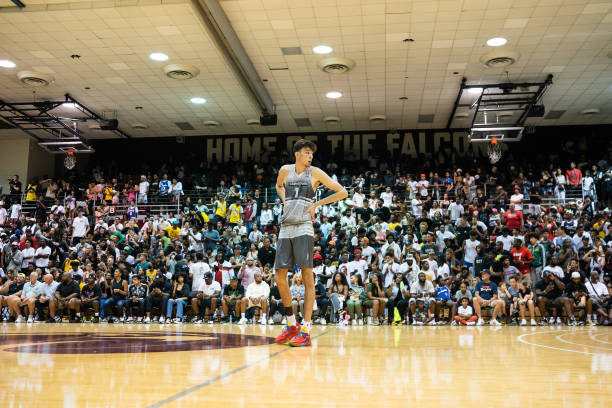 Disaster has already struck for OKC after news today confirmed their no. 2 draft pick, Chet Holmgren, will miss his entire rookie season with a Linsfranc injury to his right foot suffered in last week's CrawsOver Pro-Am event. OKC's GM Sam Presti told reporters this unwelcome blow will not impact the team's competitiveness this coming season. But how does he know?

Holmgren's freak injury shifts Thunder's timeline again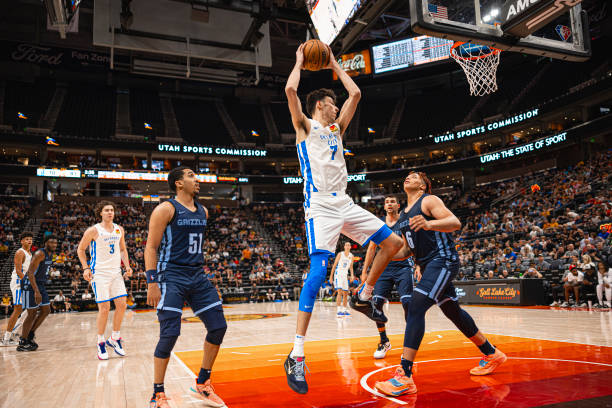 7ft 1in power forward Holmgren set to have surgery after Thunder sought consultation from three of country's top foot specialists
Injury described as ruptured tendon in his foot – not a fracture – franchise optimistic about his long-term recovery but, naturally, adopting extremely conservative approach
"Something positive will come from this," said Presti, also revealing Chet has already resumed weight training and shooting exercises without applying pressure to his foot
"We just have to focus on what we can control, and I think that we have a group of guys that will continually get better for quite a long time.

But we're still scaling the mountain in the Western Conference, and we have to see where that goes. We come into every season the same way since 2008, which is we have to wait to see how the season unfolds."

Sam Presti on whether Holmgren's absence will prompt the franchise to tank this upcoming season for a better position in 2023 draft, per ESPN
Holmgren, who averaged 14 points and 8.4 rebounds in five Summer League games, is the latest in a line of high draft selections forced to miss their rookie year through injury. While the above comments are – unsurprisingly – of a hopeful nature, OKC's long-term future remains murky.
Other high draft picks sitting out their first NBA season include
Greg Oden (2007), Blake Griffin (2009) and Nerlens Noel (2013) all had knee issues
All-Star duo, former teammates Joel Embiid (2014, 2015) and Ben Simmons (2016) – both foot
Michael Porter Jr (back issues) slipped in the draft and missed time for that same reason (2018)
18-year-old French big man Victor Wembanyama is the overwhelming favourite to be the top pick in next summer's draft, and he too has a checkered injury history already.
If this trend sounds familiar, it is: New Orleans Pelicans' star Zion Williamson and Golden State center James Wiseman represent just a few other examples of highly-regarded youngsters selected in the top echelons of recent draft classes, who've had to deal with lengthy injuries.
Thunder finished 24-58 last term and besides their star guard, as well as their bullish Australian rookie in Josh Giddey, collective positives were in short supply.
Besides Holmgren, they were busy in the draft: Santa Clara shooting guard Jalen Williams and French small forward Ousmane Dieng (traded from New York Knicks) were lottery selections, reinforcing their patience to trust in a younger core with Luguentz Dort signing new terms too.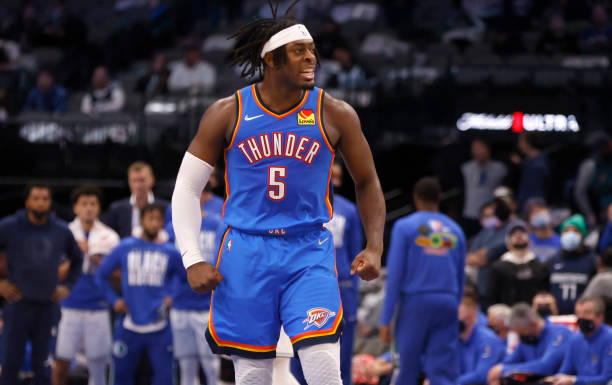 The 23-year-old shooting guard, undrafted in 2019-20, has impressed with his versatility and defensive prowess exceeding low expectations with consistency. He agreed a five-year, $82.5m contract extension and is one of many youngsters tied down long-term in Oklahoma.
However, the clock is ticking as last season ended with uncertainty.
---
one angle to watch out for: Addressing the SGA situation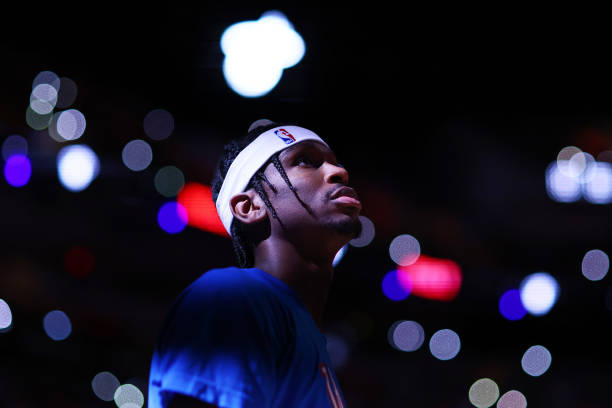 The team shut down star guard Shai Gilgeous-Alexander – missing 11 of their final 12 games after a rough spell where he was the only shining light (averaging 30.4 points on 54.2 FG% with 7.3 assists), OKC winning just two of 13 games he featured after February's All-Star break.
While they'll take accountability for their performances, you can't help but wonder just how long it will take for him and others to start voicing discontent at their situation if things start sourly.
SGA is entering his fifth NBA season, fourth in Oklahoma and the first of his multi-year extension – worth up to $172m over five years. However, should OKC continue languishing in the bottom half out West for much longer, it's only natural he – and others – look longingly for greener pastures.
From his 2018 class, top pick Deandre Ayton has already been to the NBA Finals and his long-term future still remains a contentious topic after a summer of hesitation eventually concluded with Phoenix matching the Indiana Pacers' four-year, $133m offer sheet, extending him.
Dallas' star guard Luka Doncic got his first deep playoff run last season to the Western Conference Finals, while Hawks star guard Trae Young, Grizzlies big Jaren Jackson Jr and Suns' DPOTY candidate Mikal Bridges have been key in propelling their teams to new heights too.
While it may seem unfair to compare them outright, given they're in completely different situations and tasked with vastly different roles, others selected after him have all experienced bigger playoff stakes than SGA: Grayson Allen, Robert Williams III and Gary Trent Jr among them.
The league is at a stage where storylines, fake trades, drama and permutations are firmly in fashion. So much movement, underperforming teams, budding player relationships and increasing empowerment mean disgruntled star players pop up – at least one or two – every year.
While it doesn't seem in his nature to do so, it wouldn't be a surprise if SGA made his frustrations public should the franchise not be on the right track to contend for championships and deep postseason runs sooner rather than later – whether Holmgren's healthy or not.
Picture source: Getty Images