Wimbledon quarterfinalist Ajla Tomljanovic held her nerve and a second-set fightback to silence the crowd and outlast 23-time Major champion Serena Williams in a gruelling battle lasting over three hours, ending the legend's iconic singles career this weekend. Elsewhere, there was contrasting disappointment for Andy Murray and Jack Draper… Read on for more.
Tomljanovic's counter-punching persistence, variety proves key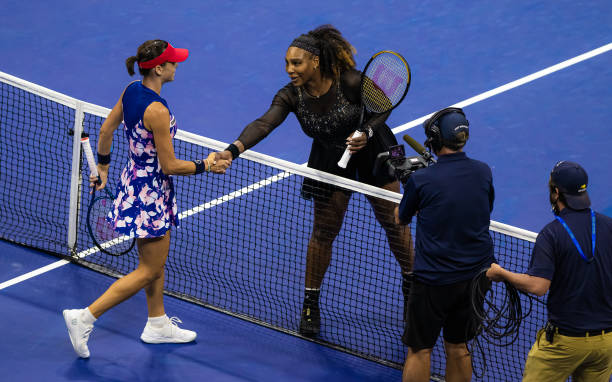 Curtain comes down on Serena's glittering singles career after two impressive victories over Kovinic and Kontaveit this week had many start to believe the improbable
Tomljanovic takes the crowd's pointed distractions, Serena's second set response, untimely double-fault count (9) all in her stride to reach R4 with another three-set win
29-year-old Australian will next play an in-form Russian in the form of Luidmila Samsonova, after she dropped just six games against Serbia's Aleksandra Krunic
Tomljanovic bt. Williams [PR] 7-5, 6-7, 6-1
Before the tournament started I said to enjoy it while it lasted, and this sure was fun. Agonising in parts, frustrating and frenetic in others, but Serena Williams' singles career is finally over after losing a three-set clash against motivated Australian in Alja Tomljanovic – a worthy winner.
There were highs and lows for both players in this contest, predictably so with different sorts of pressure on the line. Tomljanovic was first to find herself under the cosh deep during a competitive first set of fine margins, struggling to quickly acclimate when serving with new balls.
Serena served for the set and did the same, missing a series of rally balls she'd usually back herself to make in her sleep.
Tomljanovic responded well, producing some beautiful ball-striking to break at 6-5 as Williams' movement – or lack thereof – was exposed, frequently flat-footed and unable to keep their longer rallies going with much conviction.
The Australian held her nerve, having dropped two set points, to seal the set 7-5 and was understandably energised by an increasingly flat crowd reaction as they sensed trouble.
Absorbing Williams' power and counterpunching well enough keeping her at bay, she incorporated slice and different looks to frequently throw Serena off her game, meaning rhythm was harder to maintain.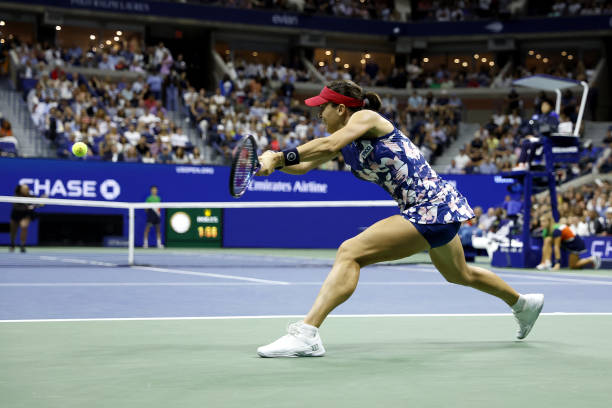 However, Serena's second set surge suggested she'd rally to prevail in three sets – as she did against world no. 2 Kontaveit earlier in the week. Instead, it ultimately proved a false dawn.
She raced to a 4-0 lead after playing better during the biggest points early, consciously shortening points with success and intently approaching the net.
Tomljanovic served two double-faults in the same game to gift the departing legend a double break and having done well to zone everything out beforehand – atmosphere, fans, the occasion – she was starting to get consumed by it all.
Then, the tide turned once more. Serena was guilty of overplaying as she wanted to get back on level terms as quickly as possible, handing a break back while watching four set points come and go during a 16-minute game.
Things got increasingly tense and physical, as their back-and-forth exchanges refused to relent while Tomljanovic was understandably unhappy at the crowd cheering her missed serves.
Channel it well she did, but not before losing set two – despite Serena's forehand waning – 5-2 became 5-5 as the Aussie won the bulk of their longer rallies, happily wearing her down.
That would come to pay dividends in the deciding set, having been undone by some timely big serves in the tiebreak.
A 117mph serve at 4-4 in the breaker – the match's fastest – rather encapsulated why Serena has been so formidable, picking the right moments to strike and her serve has historically proven a fearsome foundation most opponents can't match, either to replicate or return consistently.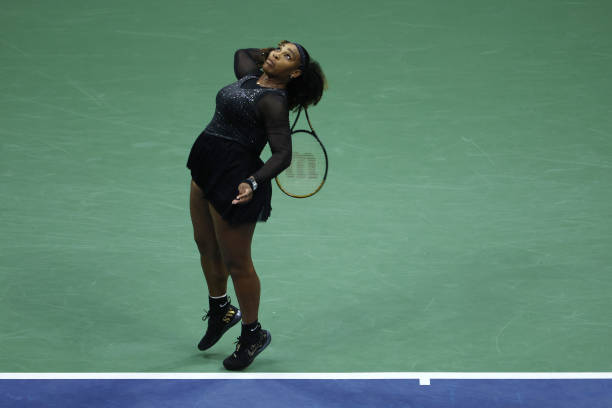 She had more than double Tomljanovic's winners (26-11) in set two, but one thing she's lacked of late is the ability to successfuly endure the rigours of such high-level tennis with quick turnarounds between matches. Turning 41 in a few weeks' time, that caught up to her here.
They exchanged early service breaks to start the decider, though a trio of double-faults and more unforced errors spilled from an increasingly weary Williams racquet as she suddenly found herself 3-1 down and her opportunities for a spirited comeback were dwindling by the minute.
Things looked ominous, she saved three break points but couldn't keep Ajla off her with the scoreline deficit increasing, before a 15-minute game followed as the 29-year-old saved break points herself en route to finally clinched a momentous victory on her sixth match point.
---
Swiatek swats aside Stephens, Pegula pushes past Sasnovich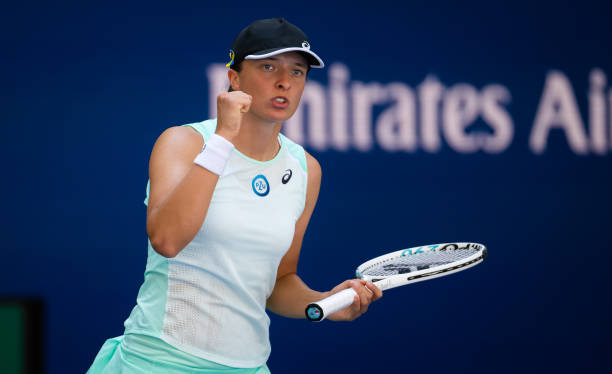 World no. 1 and reigning French Open champion Iga Swiatek silenced questions of a potential banana skin, dismantling 2017 champion Sloane Stephens – losing just five games in 74 minutes.
Despite the comfortable scoreline, the 21-year-old averaged an unforced error in every game (17 total) and still appears not comfortable with the balls being used – an ongoing source of contention on tour – but spoke afterwards about happiness at her level of focus.
All things considered, she should be after easing past a heavy-handed player who has ample weapons to cause multiple problems for top players and has history of doing so before.
Speaking of power players, Jessica Pegula punched her R3 ticket with a 6-4, 6-4 win over Belarus' Aliaksandra Sasnovich and spoke about a desire to remain active – especially at Major tournaments – featuring in three disciplines, from singles to doubles and mixed this year.
"People ask me, 'Oh my gosh, you're playing singles, doubles and mixed?' Hey, I was hurt for three-four years, I'm trying to play as much as I can, when I can."
The only other top-ranked player who has successfully done so is 2021 French Open champion Barbora Krejcikova, whose injury struggles have seen her underwhelm in recent months.
---
Wimbledon final changes Kyrgios' approach, more professional
After beating close friend and doubles partner Thanasi Kokkinakis during an unwanted R1 matchup, the Wimbledon runner-up had some unsavoury moments against Benjamin Bonzi.
However, 27-year-old Australian maverick Nick Kyrgios remains one of the dark horses at this year's tournament and attributes his sustained professionalism in preparation as a key cog that has helped him silence doubters who felt he'd never achieve such heights with consistency.
"This year's been amazing in so many different ways. For my tennis, I kind of wanted to almost reinvent myself, get back to the top of the game where I know I belong. The Wimbledon final was a turning point for me mentally.

Losing it, being so close, it was really tough for me to swallow. I didn't think I'd be putting this amount of pressure on myself – everyday I come in, watch what I eat, try and get sleep, every practice session try and have good intent.

I almost don't know who I am anymore, because that's not me. Trying to balance so many different things out – it's hard as well."
As such, a R4 showdown vs. defending champion Daniil Medvedev remains on the cards – the pair met in Montreal last month, with the Aussie coming out on top in a gripping three-set clash.
---
Nadal survives fiery Fognini start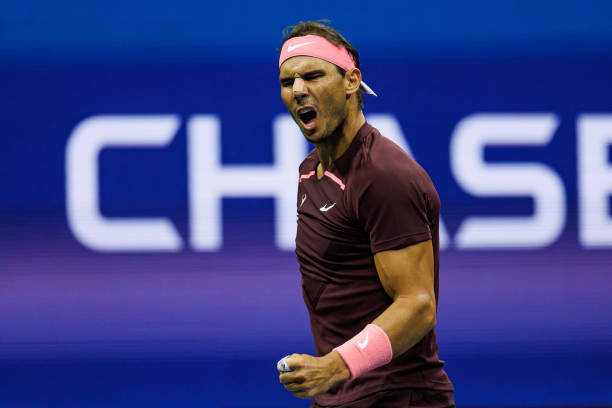 Reigning two-Slam champion Rafael Nadal recovered from a worrisome start with errors aplenty, to weather the ferocious Fabio Fognini effort – reaching R3 at this year's US Open.
The 36-year-old Spaniard, who hasn't lost before the last-32 at this tournament since 2004, found himself down a set and a break at 4-2. However, Fognini faltered at a key moment – just as Nadal was stirring – to aid the 22-time Major winner's comeback.
2-6, 6-4, 6-2, 6-1 was the final scoreline in what could essentially be described as a match of two halves: the first where Nadal was struggling to regularly hit balls into the court, and the second seeing Fognini almost self-destruct. His post-match words on court afterwards spoke volumes:
"Happy after a terrible start. I don't understand yet how I started that bad because the feeling before was good, but these kinds of things sometimes happen so you need to accept and keep going. That's what I did. 

I was lucky Fabio made some mistakes, I started putting some balls in and finished the match playing obviously better, much better.

I'm practicing much better than I am playing matches – a positive thing – then I need to make that happen in matches." 
Nadal made 27 unforced errors and dropped serve five times in the first two sets, though Fognini outdid him at a crucial moment when a shock triumph looked increasingly likely down the stretch: 23 UEs in set two alone, 27 more in the final two sets making his total a whopping 60.
---
Brit watch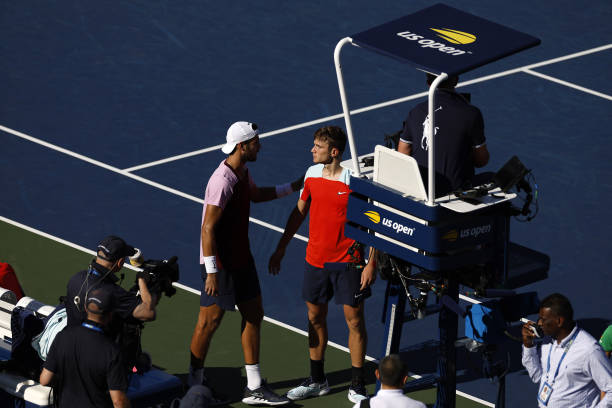 British history was made on Day 4 as Cameron Norrie and Dan Evans joined Andy Murray and Jack Draper making four men through to round three for the first time since the start of professional tennis, before Day 5 saw the latter two crash out in contrasting defeats.
2021 Wimbledon runner-up Matteo Berrettini silenced questions over his inconsistent play to oust Murray in four sets, before Draper's muscle strain – caused by overstretching for a rally ball – saw his run cruelly ended prematurely midway through set three against Karen Khachanov.
The 20-year-old led 5-2 at one point in the third, but was severely hampered physically and unable to move properly or serve with much power. He called for the trainer as his level dipped drastically, but after medical consultation, retired down 6-5 in set three to not risk further injury.
This year's US Open tournament is already in full flow now… As always, I'll be producing daily round-ups with the latest results, game reports, and news from Flushing Meadows, so be sure to stay tuned to moandsports.com for the latest coverage — you don't want to miss it!
Picture source: Getty Images — quotes via tennis365