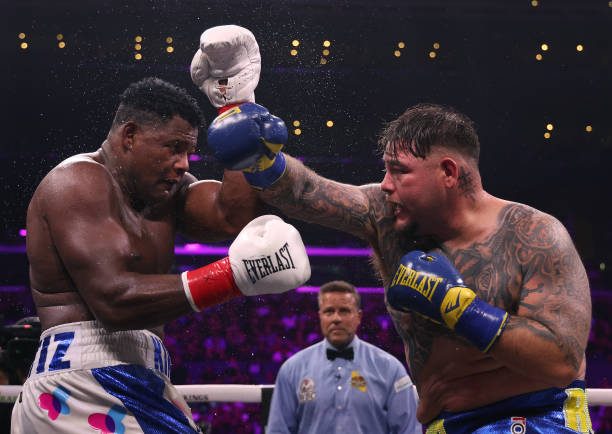 It wasn't the most memorable heavyweight tussle, but former world champion Andy Ruiz Jr produced a trio of knockdowns and displayed troublesome punch power ending a 16-month layoff with a UD win over a gamely Luis Ortiz effort in Los Angeles. Afterwards, the 32-year-old reaffirmed his desire for activity before a fellow former world titlist ringside – Deontay Wilder – said he'd be open to a matchup, provided he beats Robert Helenius on his return Oct. 15.

Ruiz's sharp shots mask laboured output, sluggish movement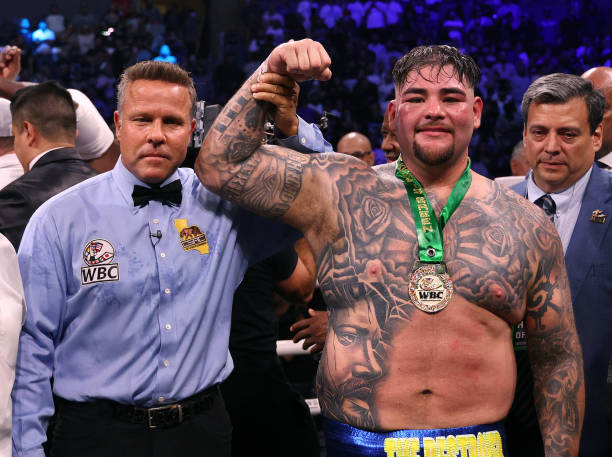 113-112, 114-111, 114-111: Ruiz bt. Ortiz in WBC world heavyweight title eliminator
"I worked so hard for this fight because he's a warrior, hits hard, did a beautiful job boxing him around – counterpunching, connecting – showed different things. I wanna fight 3-4 times a year, I'm hungry and want to be world champion again," says Ruiz
"I told you I'd be a warrior, everyone who said King Kong is old, I showed that my age isn't a problem. You think I'm down? What do the people think?" Ortiz reveals during post-fight interview ringside afterwards, hinting at continuing his 12-year pro career
Ruiz eyeing Wilder matchup next should he prevail against Robert Helenius in his return on October 15 – "Me and him are in the same organisation, let's do it and get it on!"
Wilder enters the ring and says: "It was a great, helluva fight, that's what the fans came to see. Always have love for Ortiz, what we shared in the ring… Deontay Wilder is back, always looking for exciting fights, if that [Ruiz] is what's lined up next, we can get it on."
In an encounter between two heavy-handed boxers with 50 KOs between them in 71 professional fights (67-5 combined), as well as a cautious start which seemed to erupt during a back-and-forth R2, you could excuse the optimism for Andy Ruiz Jr's in-ring return.
This, after all, came more than a year since outpointing Chris Arreola during a competitive matchup he had to overcome early adversity in – absorbing a second-round knockdown.
This was a cautious start but one where, for all of Ortiz's piercing jabs and punch combos, the 43-year-old Cuban never really appeared to get Ruiz's respect for his power.
Even on the odd occasions where he'd rock him backwards with punches that split the guard or attempt to subtly cut off the ring, Ruiz seemed unbothered as he ambled around the ring and largely kept distance.
R2 was where the cries for an all-action firefight flickered briefly: Ruiz landing two knockdowns in quick succession, the first with a right snapping the side of Ortiz's temple, the next a more dubious one as the veteran's legs were still shaky and he looked to frantically clear the cobwebs.
After beating referee Thomas Taylor's ten count in both instances, Ortiz came back firing with a straight left and big punches to finish the round. The Los Angeles crowd were excited, watching these two big men throw caution against the wind, and a devastating knockout felt on the cards.
Then, the next two rounds acted as the catalyst for inactivity, with both less inclined to trade haymakers in the pocket after such a frenetic start. Ortiz continued jabbing to the body, Ruiz feinted and took his time, counterpunching where he could while moving backwards.
These were hard rounds to score: do judges favour activity or the cleaner work? Ruiz's calculated approach, while understandable, took too long for him to get fully going.
"That's not his game," bellowed the PBC commentator as Ortiz finished R6 strong and the crowd's boos began to rain down with more authority at what had quickly become a tactical affair leaving the viewer feeling rather sleepy.
Ortiz continued to pop his jab at range, though Ruiz crunched him with a third knockdown late in the seventh – again the right hand proving ruthless – as he made the most of boxing in close quarters to throw a short sharp shot Ortiz didn't see to the temple once again.
As the graphic showed Ruiz hadn't scored a career KO beyond the eighth round, Ortiz responded with another bounceback round after previous duress and his southpaw stance had clearly given Ruiz plenty to think about.
Slow, ponderous and frustrating were the buzzwords to describe the latter half of this showing – besides a few intermittent bursts – though a quick rundown from their tale of the tape perhaps would've told you that on paper.
"One is old and the other is overweight… a little bit," Lennox Lewis highlighted on commentary as he was asked why this wasn't the barnburner everyone hoped for.
Coming in 12lbs heavier than he did for the Arreola fight, Ruiz looked sluggish with his movement and his punch success was inconsistent to boot.
Even still, Ortiz's right eye was visibly closing by R11 as Ruiz's cleaner power punches had taken their toll. R12 was entertaining as Ortiz emptied the proverbial gas tank, but those knockdowns really cost him dearly during a fight many expected wouldn't go the distance.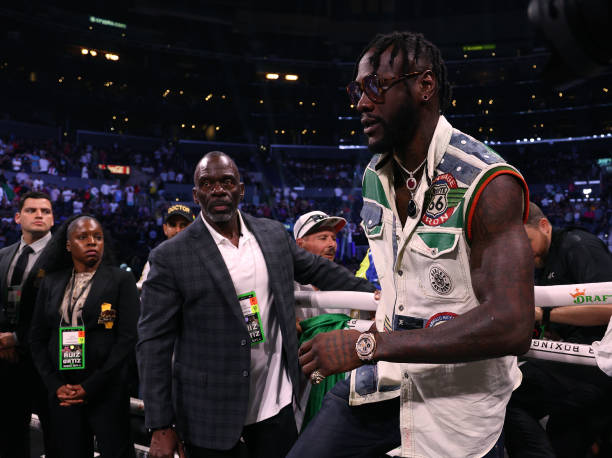 Ruiz's post-fight sentiments about staying active are refreshing but starting to become overplayed. Ultimately, nothing else matters unless he – and his team – analyse the film to assess what went wrong, what could've been better, and how he needs to adjust accordingly too.
If he wants the Wilder matchup next, it's imperative he doesn't rest on his laurels. Ortiz is a good example of someone who boxed well, until the moment he didn't against Deontay, and as such the Cuban's legacy changed forever – falling narrowly short in two world championship bouts.
Ruiz could follow the same fate if he's not defensively careful, even with both boxers firmly into the back nine of their respective careers. We'll soon find out just how much Wilder has left to give at the top against Helenius next month, but this experience is one that will have benefited Ruiz.
Picture source: Getty Images