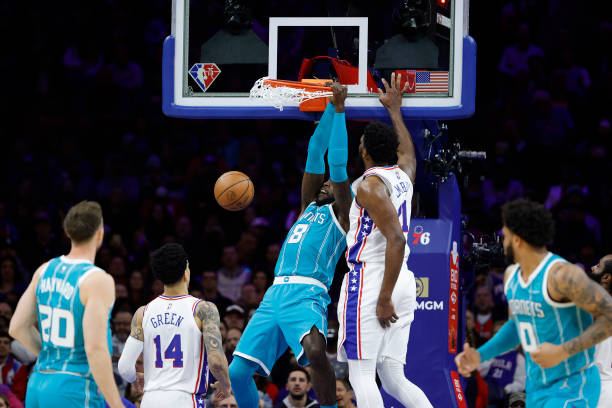 Per an ESPN report earlier today, it has been confirmed that free agent big man Montrezl Harrell will join Doc Rivers and co in Philadelphia. Having most recently played with the Charlotte Hornets, the 2019-20 Sixth Man of the Year has a player option in the second year and will look to rebuild his reputation after a down 24 months as well as a marijuana charge.

Harrell addition bolsters 76ers' big man depth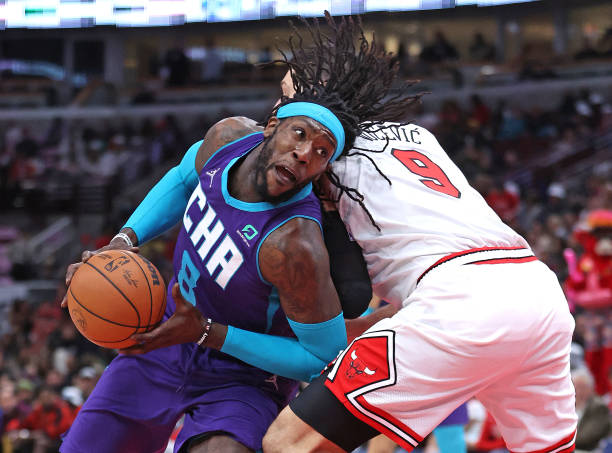 Harrell has averaged 13 points and 6 rebounds per game across four consecutive seasons, while playing for four different teams with varying responsibilities and minutes
A highly sought-after free agent, his future was uncertain after a marijuana charge — reduced to a misdemeanour and expunged in 12 months' time if he avoids more trouble
Harrell will feature behind MVP candidate Joel Embiid while reuniting with head coach Doc Rivers, who coached him during his career year three seasons ago
A few years ago, this transaction would've been headline news all week long.
A portion of bad luck, naive decision-making in hindsight and more mean this will be quickly forgotten in the never-ending NBA news cycle, but that should motivate new Philadelphia 76ers' big man Montrezl Harrell as he heads into his eighth season with a sixth different ball club.
His longest and most successful tenure to date came as a mainstay for the LA Clippers, between 2017-18 and 2019-20 – averaging 18.6 points, 7.1 rebounds and 1.1 blocks per game in the final campaign which saw him take home Sixth Man of the Year honours. It's been down since then.
Since deciding to join the proverbial enemy – LeBron James and the Los Angeles Lakers in 2020-21 – he fell out of the rotation despite putting up solid numbers (13.5 pts, 6.2 rebs avg), averaging less than 10 minutes per game during their eventual postseason exit against the Phoenix Suns.
He was sent to Washington as part of the blockbuster Russell Westbrook trade, but was again shifted and joined the ambitious Charlotte Hornets in another trade this past February.
Now, he joins an even stronger side out East than the previous two and will hope his presence helps the 76ers get over the hump as far as their championship credentials are concerned.
Philadelphia have already used their full mid-level exception and bi-annual exception to sign former Houston Rockets teammates PJ Tucker and Danuel House – so Harrell's deal is worth the veteran's minimum – $2.4m in 22-23 and $2.7m player option the following year.
Dwight Howard, Andre Drummond and DeAndre Jordan have filled the backup center role behind MVP candidate Joel Embiid with varying degrees of success in recent seasons, though none of the veteran trio remain under contract and remain on the free agent market.
From a contractual standpoint, Harrell's acquisition also means two from the following young quartet will be traded or released before opening night: Trevlin Queen, Isaiah Joe, Paul Reed and Charles Bassey – as Doc Rivers' side currently hold 13 players to guaranteed deals.
Picture source: Getty Images — financial information via HoopsRumours