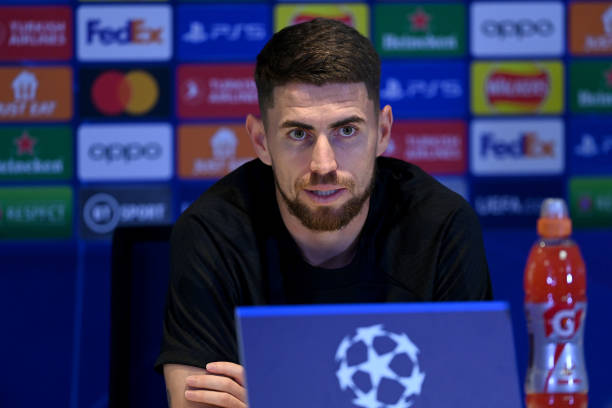 As they prepare to host Red Bull Salzburg in their first game of the post-Thomas Tuchel era tonight in Champions League action, Chelsea vice-captain and Italy international midfielder Jorginho told reporters in the pre-match press conference while the 47-year-old's dismissal was a surprise last week, the players were ultimately responsible for the German's abrupt sacking.
jorginho says team are as much to blame for slow start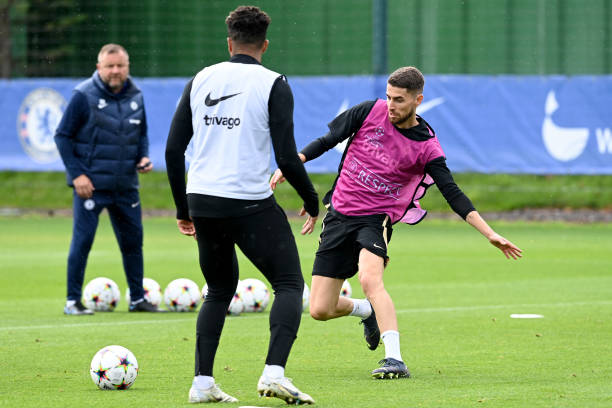 "We're a team and a group on the pitch. Of course, it's our responsibility what happened. The challenge now is to rebuild confidence," Jorginho says as new manager Graham Potter takes charge for his Champions League debut in west London tonight
Chelsea linked with RB Salzburg executive Christoph Freund, hoping PSG's new chief Luis Campos makes them his third club in existing contract while also eyeing former Liverpool man Michael Edwards as Boehly ramping up efforts to secure sporting director
"Our goal is to bring a team together that with the academy, first-team, the clubs we want to acquire and develop, all of that needs to be a well-oiled machine and the reality was we just weren't sure Thomas felt the same way," Boehly says it was unclear whether Tuchel shared club hierarchy's ambitious vision for the future, during a US conference
Champions League, Group E
Chelsea vs. Red Bull Salzburg, kick-off tonight at 8pm BST
After having league games against Fulham and Liverpool postponed following Queen Elizabeth's death last week, new Chelsea head coach Graham Potter's first and only fixture this month with a new set of players to manage comes in the very competition his predecessor flourished in.
Tuchel reshaped their defensive solidity, improved collective togetherness and won the Champions League, UEFA Super Cup and FIFA Club World Cup while also named The Best FIFA Football Coach in 2021 — all of these achievements coming less than a year after replacing Frank Lampard.
That's perhaps why there was such surprise among fans and critics at the timing of Thomas Tuchel's dismissal after they limped to a 1-0 away defeat by Dinamo Zagreb on MD1 last week.
That result meant they had only won three of their opening seven games under the German this term and it could've been worse. West Ham had a stoppage-time equaliser overturned after VAR review earlier this month, while needing a Jorginho penalty to scrape past Everton on MD1.
Speaking of, the midfielder – not exempt from criticism himself – admitted in their press conference yesterday the team are also to blame for their sluggish start to the new campaign.
On the subject of players lacking confidence and it subsequently seeping into their displays, Jorginho disputed Tuchel's belief while also saying no-one was happy to see him depart.
"It was Tuchel's feeling, he said that [they lacked confidence] to us as well. We tried what we could to do our best – unfortunately it wasn't working anymore.

Of course, we're a team so it's not one person responsible for what happened [the sacking]. It's our responsibility what happened.

We tried to do what we could, where it could go better, unfortunately it wasn't working and the challenge now is to rebuild confidence.

It was a surprise for us but now we have games coming and life is quick, so we don't have much time to stay here thinking. We talk and then we need to concentrate on what we do.

It's been a good few days, we're excited to work with him. He's a humble coach but with a good way to work. I believe he's going to do very well.. has good ideas, we're ready to try to do the best we can, listen to what he wants." 

Jorginho on Tuchel and the first few days under Potter
---
Chelsea courting Campos for sporting director role?
On the subject of recruiting a sporting director, recent reports – both in France and overnight in England – suggest Chelsea have already made contact with PSG's Luis Campos and are prepared to present a lucrative financial package to work alongside newly-appointed head coach Potter.
Le Parisien reported yesterday he'd be offered a salary worth £7m (€8m) and will receive the reins to a £260m (€300m) transfer budget on new players in the forthcoming windows, building a new squad alongside Potter, poached from Premier League counterparts Brighton last week.
He'd be able to continue his advisory role with PSG too, as a clause in the Portuguese' existing deal with the Ligue 1 giants allows him to work alongside three different clubs.
The 57-year-old is also currently sporting director with La Liga side Celta Vigo, so the Blues would represent the final team he could be employed by under his current contract.
Picture source: Getty Images — quotes via Standard unless hyperlinked