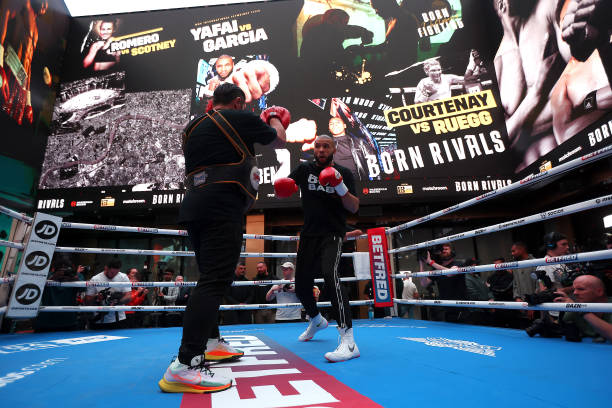 After the Daily Mail's Riath Al-Samarrai broke an exclusive story Wednesday morning uncovering Conor Benn's positive drugs test for clomifene – something both sides reportedly knew for a few weeks – tonight's heavily anticipated fight card was eventually cancelled altogether Thursday after a manic 30-hour sequence which again has undermined the sport.

british boxing stunned by news of Benn's positive drug test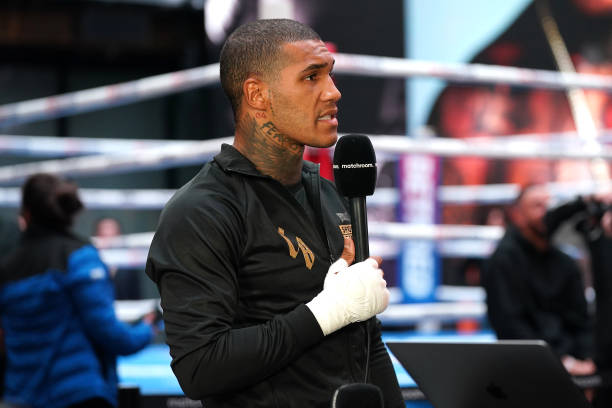 Right about now – 10.30pm on Saturday night – as this article is published, the main event fighters would be heading to the ring from a sold out O2 Arena: instead after this week's news of Conor Benn's positive drug test, everything was ultimately shelved. How did we get here?
Boxing, a sport dividing many while uniting a lot more. Whether it be politics around competitive matchmaking with the best fighting the best – or a lack thereof – scaling financial payouts, promoter and broadcasting battles, exploiting loopholes, weight cutting and more besides.
Earlier this week, performance-enhancing drugs and the impact of doping suspensions have again returned to the fore. The reason is because ahead of the biggest fight in his professional career to date, welterweight contender Conor Benn tested positive for a women's fertility drug.
---
What is clomifene?
Clomifene is a powerful female fertility medicine, doubling as a performance enhancer. While stimulating egg production in women – giving those struggling to conceive the best chance of getting pregnant – it triggers to production of testosterone in men when used as a daily pill.
Testosterone plays a key role in tissue healing, carrying oxygen and nutrients to the injury site, aiding repair. With that in mind, it also makes it easier to put on muscle while offering a physical boost – hence why it's a banned substance in the world of athletics and the same for boxing.
---
It was an adverse finding, one notifying those involved on September 23 yet 12 days after that news, DAZN's first UK PPV event was already midway through fight week activities with no hitch.
Irreparable damage and negative publicity will linger long after this week ends, given how much of the sport's dirty business aired out in public with delayed – and insufficient – transparency.
This criticism and scrutiny can be levelled at both those in charge, like the much-maligned British Boxing Board of Control and promoters themselves, as well as the doping agencies.
Even if ignoring the financial loss from this weekend for tens of thousands of innocent people; undercard boxers, those behind-the-scenes, media, hospitality staff, fans travelling across the country and more, accountability never appears top of the agenda in these situations.
An excerpt from Al-Samarrai's piece sums it up well, reading:
By this point, you might even conclude boxing is morally bucked. Well and truly. It remains to be seen what happens with Benn, and indeed if any charge is forthcoming or guilt established.

It should also be pointed out that we aren't at that place. But what can be said is this most dangerous of sports is well past the juncture where something needs to be done about how its doping cases are handled.

No pursuit is in need of greater regulation; no sport has proven itself so flimsy in its structures and protocols for such policing.

I spoke this week with Frank Warren on the subject. As he put it: 'It's absolutely critical that boxing gets control of the drugs situation. It is a dangerous sport – the British Boxing Board of Control need to get a grip on it. They have a duty of care.'
Cynicism aside, it's no surprise to hear of their multiple failed attempts to reach BBofC general secretary Robert Smith. Often times, no response is a response.
That needs to change. When will it? Me, as a sports journalist, am inadvertently complicit in this too. I've spoken in the past about the frustrating, unavoidable politics of boxing. It's easy to forget multiple current world champions and contenders have failed drug tests and served bans.
Two of the sport's biggest stars – undisputed 168lb champion Canelo Álvarez and WBC heavyweight champion Tyson Fury – among them. I wrote a piece in late July on a possible Buatsi-Pascal matchup which reportedly fell through because of, you guessed it, VADA testing.
Context – Pascal failed random VADA-administered tests in 2021, positive for four different banned PEDS: drostanolone, drostanolone metabolite, epitrenbolone and erythropoietin (aka EPO). 
The quartet are all anabolic steroids which improve muscle mass and growth while reducing a person's body fat, among other non-medical uses, hence why they're a banned substance.
You can only hope this is a watershed moment, given the way it's again exposed the systemic failures of due process and power tussles between those in charge. Like I said after the Catterall-Taylor controversy in February, justice should be done. Don't hold your breath waiting.
Picture source: Getty Images