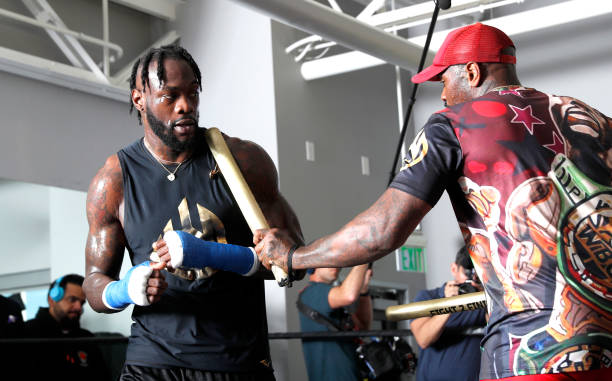 After hinting at potentially retiring, former WBC world heavyweight champion Deontay Wilder is back this weekend against a familiar face in his long-time sparring partner Robert Helenius. Gone are the aggressive soundbites and violent sentiments heading into fight week but the most important question given his comeback is, how will he fare against an in-form opponent?
Wilder has nothing but good things to say about Helenius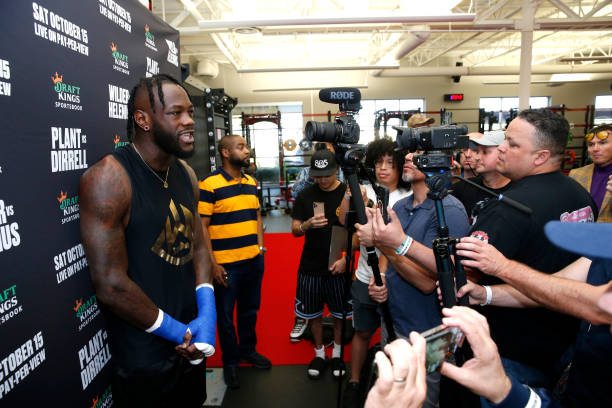 Former WBC heavyweight champion Deontay Wilder has praised the talents and recent form of long-time sparring partner Robert Helenius, as the pair prepare to collide this weekend in a Fox PPV matchup – ending a year-long layoff for both with lingering questions to be answered.
It's a refreshing change from Wilder's intense, demonstrative actions of old but with Luis Ortiz's latest conqueror Andy Ruiz among those calling him out for 2023, how long will this last?
---
ALSO READ: Joe Joyce's R11 KO win over Joseph Parker sets up intriguing 2023 title shot
---
Helenius (31-3, 20 KOs) helped the Bronze Bomber in camp for the Tyson Fury trilogy, and while Wilder's return has fans speculating how the rest of his career will shape up, he's focused on the job at hand against a tough challenge in the Nordic Nightmare.
Wilder flirted with potentially retiring after suffering another defeat, this time during the back-and-forth thriller against Fury this time last year.
He turns 37 in a fortnight's time and has recently revealed there's no desire to fight beyond age 40 as he looks to build upon generational wealth and explore other interests outside the ring.
After suffering three defeats in three years (2016-2019), Helenius has enjoyed a career revival of late and now earned a much-coveted spot as the b-side in a big-money fight against a former titlist whose motivation and adjusted ability level will be under scrutiny after the Fury trilogy.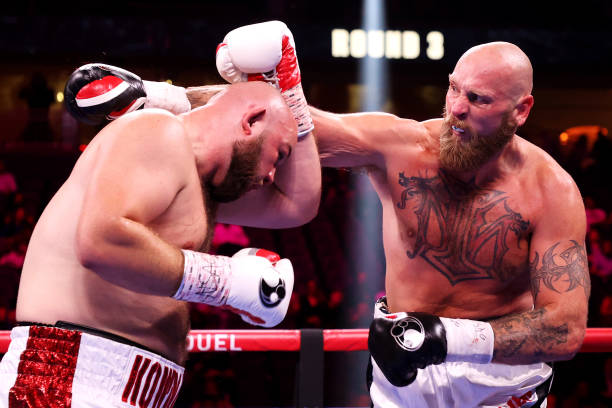 The 38-year-old inflicted Adam Kownacki's first two professional defeats via lopsided knockout victories in consecutive fights – needing just ten rounds – and Wilder adopted a mellow approach about what is awaiting him this weekend when questioned on the PBC Podcast:
"Robert's been to my house, I'm pretty cool with Robert and his team. This will not be a fight about enemies or animosity, two gentlemen fighting for victory and that No. 1 spot – for family, and so much more.

This will be about who is the smartest, fastest and hits the hardest. Helenius is a great fighter, very long, can be patient at times, not going to give up, has a military background, this is not going to be easy.

We know each other in the ring and know what we are capable of doing.

I'm going to have to come out with something different, something he's never seen before. He's probably thinking the same thing – a lot of people are going to get their money's worth and a great show in my comeback fight."
It'll be interesting to see how he looks in another fight under former-rival-turned-friend Malik Scott, who succeeded Jay Deas as Wilder's head trainer before the Fury trilogy bout last summer.
He surprised many with his early tactics, peppering Fury with jabs – something critics have lamented his lack of – as well as right-hands to the body and chest, though this gameplan didn't last long enough, with both unloading heavy punishment and getting embroiled in a firefight.
Given the accumulative damage he's sustained in recent years, it'd be wise for him to produce a more calculated and risk-averse plan here, though that doesn't excite fans bloodthirsty for thunderous knockouts. Helenius possesses power too, so we'll see who comes out on top here.
Picture source: Getty Images — quotes via BoxingScene