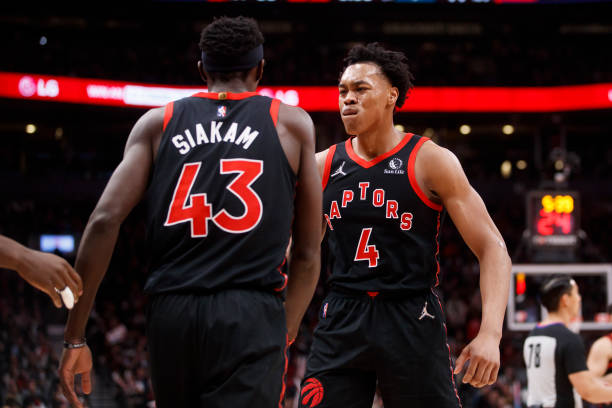 When they're not battling one another for rebounds, one-time All-Star forward Pascal Siakam and reigning Rookie of the Year Scottie Barnes appear primed to share the responsibility as a key part of a sneakily good Toronto Raptors side this coming season – which features Fred VanVleet and Gary Trent Jr – keen to learn from past errors while improving their core unit.
Siakam's ambitious goal should set tone for fellow raptors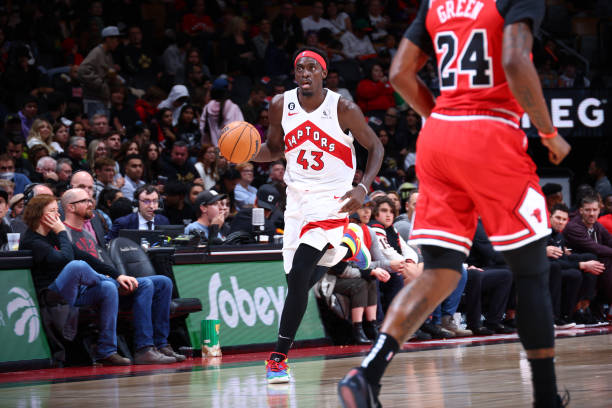 Pascal Siakam wrapped up his press duties at last month's media day by sharing an ambitious goal for the upcoming campaign: becoming recognised as a top-five player in the league.
"I've been All-NBA; I've been an All-Star. I want to be one of the best, and I'll do everything I can to work towards that," he said.
The 28-year-old, twice an All-NBA selection, averaged 22.8 points, 8.5 rebounds, 5.3 assists, 1.3 steals, 1.1 threes and 0.6 blocks last season, while also shooting 49.4% from the field, 34.4% from three-point range and 74.9% on free throws.
On the surface those numbers look impressive, but many detractors feel the power forward has stagnated over recent seasons – as evidenced by his forgettable 2019-20 postseason – with the only noticeable improvement of late being an uptick in the Cameroonian's playmaking.
---
Siakam's stat crunch
19-20: 22.9 pts, 7.3 rebs, 3.5 ast, 1 stl, 45.3 FG%, 35.9 3P%
20-21: 21.4 pts, 7.2 rebs, 4.5 ast, 1.1 stl, 45.5 FG%, 29.7 3P%
21-22: 22.8 pts, 8.5 rebs, 5.3 ast, 1.3 stl, 49.4% FG, 34.4 3P%
As for the playoffs…
Although Siakam's long-distance shooting hasn't been particularly steady, it has always dropped drastically during the postseason. After winning the title, he was expected to do more but found himself heavily criticised after wilting during the rescheduled 2019-20 playoffs in Orlando.
He shot at least 16 attempts in all six games of their Philadelphia series last term with varying degrees of accuracy and success.
The team weren't good enough – him included – in the first three games so they were fighting a losing battle down 0-3, despite showing great spirit while playing better with the proverbial shackles off, winning successive games to put serious doubt and caution in the 76ers' minds.
"We won a championship and now we've kind of stepped back, got hit and fell down a little bit. We're starting to come up again, we want to go all the way, right back to where we were.

Are we good enough to win a championship. I don't know that we're there yet. Good enough to grow and make a jump? I think so."

Toronto president Masai Ujiri on the Raptors' rising title aspirations
---
Barnes bullish as he wants PG minutes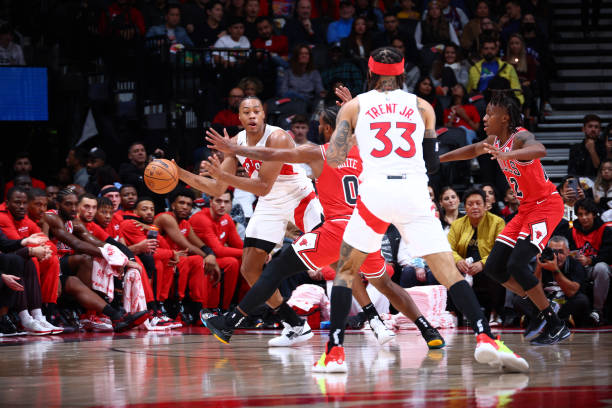 Last season, the Raptors finished with a 48-34 record, fifth-best record in the Eastern Conference. Armed with the league's 11th-best defence but admittedly less efficient in attack (16th), Siakam's play contributes considerably to both metrics – which can always been improved upon.
With that previous sentence in mind, there will now be more burden upon Scottie Barnes' shoulders in his sophomore season having fended off competition from Cleveland's big man Evan Mobley and Pistons PG Cade Cunningham to win Rookie of the Year honours last term.
Barnes, 6ft 7in and weighing 225 pounds, knows his positional versatility can be utilised well and wants more action running point this year, initiating attacks while hopefully improving upon last season's collective percentiles leaguewide. In his own section of media day last month, he said:
"I've always been a point guard, always had those point guard things. I feel like I can do it all, no matter what it is. I can play any position, so I don't really try to limit myself to one."
Barnes averaged 15.3 points, 7.5 rebounds and 3.5 assists in 35.4 minutes per game in Year 1, starting all 74 games he played. He led rookies in minutes, was third in points and rebounds.
Ujiri was struggling for words to describe him, but settled on "one of those players of the future, an incredible basketball player," a sentiment which will suit a young star gearing up for more free reign leading Toronto's attack this year – something head coach Nick Nurse publicly co-signed.
---
otto porter jr a good addition, alongside r2 draft pick center…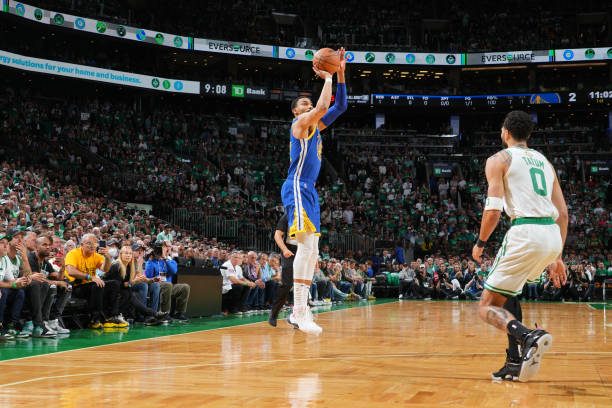 "It's always good to have a veteran, somebody that's got a championship under their belt. I mean, the guy was starting in the NBA Finals last year – that's pretty cool," Nurse on the topic of their shrewd offseason business, signing forward Otto Porter Jr to a two-year, $12.3m deal.
Influenced by his love for the city and the fact his wife is from Toronto, the 29-year-old forward's excitement at a new opportunity is welcome. He made 19 playoff appearances last season, featuring in their entire six-game series against the Celtics with important contributions.
They're now his fifth team in five seasons after being traded from Washington to Chicago, then Orlando, joining Golden State on a one-year deal and now earning more with Toronto.
Elsewhere…
Toronto drafted 7ft 1in center Christian Koloko from Arizona with the 33rd pick this past summer, a 22-year-old who clinched the Pac-12 Defensive Player of the Year honours as a junior last year.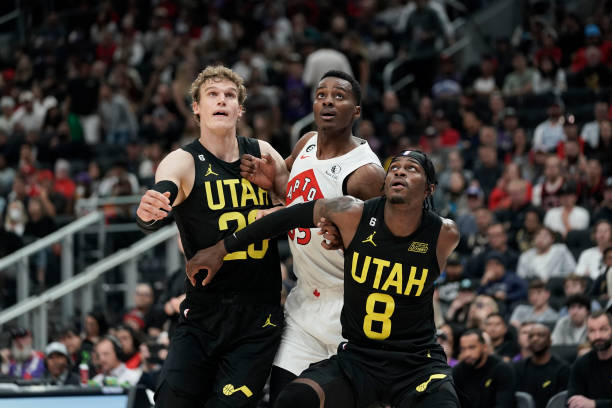 Fred VanVleet, who became a first-time All-Star in February, has been among those to praise the Cameroonian's early presence.
"We've been asking for a big and we got one. He can really run, athletic, really knows how to play, listens, asks questions. We can use him if he ends up being ready, I like what I've seen from him so far," the 28-year-old – an undrafted guard himself in 2016 – was quoted as saying.
Koloko won't start right away, but has made more encouraging noise in preseason to a point where he won't be forgotten with tweets like this reaffirming his early impressions:
Toronto aren't likely to feature in most critics' lists of most intriguing teams to watch, and that'll suit them just fine. So long as Barnes and Gary Trent Jr – among others – continue elevating as projected while Siakam and VanVleet stay consistent, they'll be a nuisance out East all year long.
Picture source: Getty Images, quotes via Associated Press