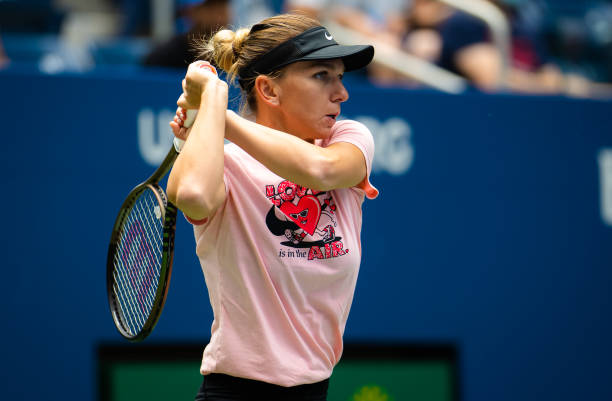 It's been three days since the announcement that former world no. 1 and two-time Grand Slam champion Simona Halep has been provisionally suspended by the ITIA for doping, having tested positive for a banned substance in Roxadustat at the US Open – something she was notified of on October 7. The 31-year-old Romanian has described what is to come as the hardest match of her life, fighting for the truth. So with all of that in mind, what's next for her?
Halep vows for fight to clear her name
Halep's sample, taken during the US Open, showed traces of Roxadustat – an anti-anaemia drug stimulating the production of red blood cells, helping boost endurance
The former world no. 1, who declared her season over in September after undergoing nasal surgery, enjoyed a resurgent 2022 season under Patrick Mouratoglou
The International Tennis Integrity Agency (ITIA) confirmed the news in a press release, with Roxadustat on the 2022 World Anti-Doping Agency (WADA) list
She described the news as the "biggest shock" of her life, wants to quickly prove she didn't knowingly take any prohibited substance, feeling both confused and betrayed
What is roxadustat?
Roxadustat is an anti-anaemia drug which has been used by athletes to boost performance – coming to WADA's attention after being detected among competitive cyclists.
The United Status Anti-Doping Agency (USADA) retested samples back in 2016 saying they'd been tipped off about athletes using it – described as an unapproxed, abused blood booster.
Known to boost red-blood cells, it allows more oxygen to reach the muscles during exercise, helping endurance while being in the same category of banned substances as EPO.
Erythropoietin (EPO), is a hormone which has similar benefits regarding red blood cell production and subsequently increasing the delivery of oxygen to muscles.
Two-time UFC bantamweight champion TJ Dillashaw tested positive for EPO in 2019, while former world light-heavyweight champion boxer Jean Pascal also did so in 2021.
Halep, French Open winner in 2018 and Wimbledon champion the following year, is the highest-profile tennis player to fail a drugs test since Maria Sharapova did so in 2016.
Halep requested her B sample was analysed, which confirmed the finding of the A sample.
As she didn't have a medical exemption (TUE) for the drug and tested positive, she's ineligible to compete or attend any sanctioned tennis events during her provisional suspension – with length of ban to be decided in due course, likely retroactive to the date her US Open sample was tested.
In a statement across her social media channels, she stressed cheating goes against her values and, rather than being about titles or money, it's about honour. That sentiment has been supported by multiple people close to her, including quotes from ex-husband Toni Iuruc.
"I'm shocked, I cannot believe that. I've known Simona for three years, of which at least two in the [tennis] circuit, and I swear to you that this girl is obsessed with one thing: honour!

I don't know what happened there with that test, but it's probably a mistake.

Simona would not have done such a thing even if you had cut off her hand to stop playing tennis, she'd never cheat."
Cahill, Halep's coach for a successful six-year stint, wrote the following message on Instagram:
Multiple top Romanian players have also emerged in support of Halep, who faces a fight to clear her name in the coming months with an appeal and the requisite due process.
Picture source: Getty Images