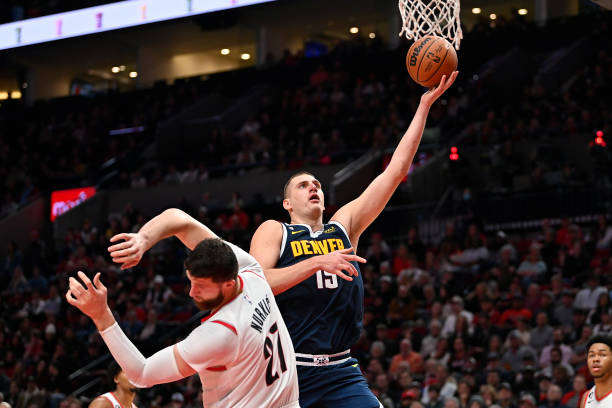 Fresh from their comeback win over the Los Angeles Lakers over the weekend, Damian Lillard and a masterful Anfernee Simons display helped Portland (4-0) maintain their unbeaten start to the new campaign. As for Denver, the manner of this latest defeat against a Western Conference rival reinforces the belief this term is all about patience as things settle into rhythm.
Simons on fire as Nuggets' deficiencies exploited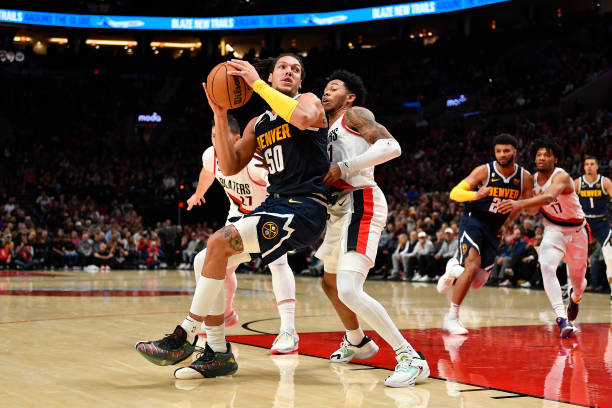 Of the ten NBA teams to have played four regular season games since opening night Tuesday, only Chauncey Billups' Portland Trail Blazers remain perfect.
Joe Mazzula's Boston Celtics were bested by the Chicago Bulls with an efficient Ayo Dosunmu display among the highlights, while the rebuilding Utah Jazz were tied at 108-apiece with 1:37 left before a trio of turnovers and missed shots saw them lose against the Houston Rockets.
Denver's dwindling chances of a late fightback here were first blunted, then bludgeoned altogether by a devastating Anfernee Simons showing – recording 22 points and six three-pointers in the third quarter alone – as the Blazers seized control in the second-half.
Lillard described Simons' third-quarter brilliance aptly: "Explosive and fun. Just being able to see it – I was looking into the crowd. It was crazy, like he's blowing the roof off this place."
Lillard led by example with a game-high 31 points, alongside eight assists and six rebounds on 10-of-16 shooting and four threes, but it was his backcourt teammate who had the Portland crowd in awe of his own hot streak as Denver were no match for the 23-year-old shooting guard.
It didn't help that their two-time MVP and franchise cornerstone, Nikola Jokic, quickly found himself in foul trouble. The Serbian had his lowest FGA (field goals attempted) since Nov. 2018.
He finished with nine points, nine rebounds and nine assists on a night where he had more fouls (5) than shot attempts (4), was called for his fourth foul midway through the third quarter and his teammates missed his presence – even if Portland were clogging up the paint to defend him.
Nuggets coach Michael Malone said his team were embarrassing defensively after the first quarter, citing their current inability to guard one-on-one during his post-game media.
Up next, they face a troubling Lakers (0-3) team still searching for their first win of the season Wednesday, while Portland host a bullish East contender in Miami Heat on the same night.
This double-digit result marks the Blazers' first 4-0 start to a regular season since 1999-2000, where they finished with the second-highest win percentage in franchise history before losing a seven-game series in the Conference Finals against the eventual champion Lakers.
---
however, Not all is doom and gloom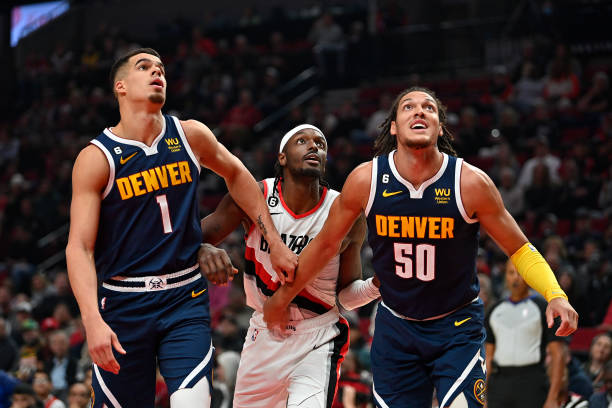 Jamal Murray struggled, shooting just 3-of-12 from the field. Offseason trade acquisition Kentavious Caldwell-Pope didn't pick up where he left off against Oklahoma City – draining six threes on Sunday – and sure, Jokic's presence remains very telling in situations like these.
However, these are growing pains Denver will have to learn to live with, as they continue building chemistry among this core group of players. Bruce Brown, a sneaky summer pickup from Brooklyn, acquitted himself well in 24 minutes off the bench.
Second-year point guard Bones Hyland had 15 points and dished three assists as part of the second unit too, while seasoned power forward Jeff Green represents a useful veteran piece.
Murray is said to be playing with that swagger back in their gym, which should naturally translate come gametime once he has enough reps. 24-year-old small forward Michael Porter Jr, another key component who underwent his fair share of injury recovery last season, knows the feeling.
He's averaging 18 points, 6.3 rebounds and 50% on threes in their first four games – long may those efficient numbers continue. As far as the collective unit is concerned, some film study and defensive drills wouldn't go amiss. However good you are, the same can be said for every team.
Picture source: Getty Images, quotes via Associated Press