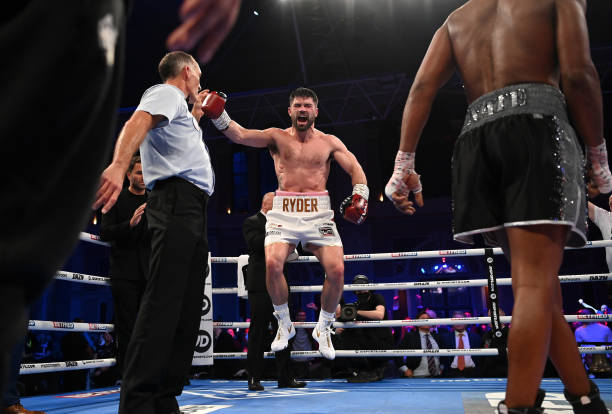 Another compelling domestic duel. This one arrives November 26 as John Ryder looks to build on his split decision win over Daniel Jacobs, presenting an acid test for the unbeaten Zach Parker. Who said what, ahead of next month's WBO interim super-middleweight title clash?
Ryder: I'm old and starving, it's winner stays on now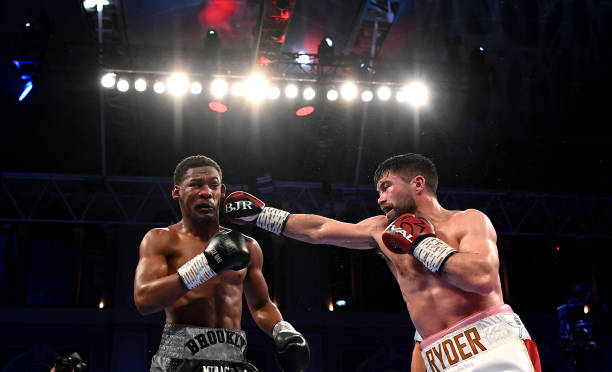 John Ryder (31-5, 17 KOs) has been through his fair share of ups and downs.
Now 34 and riding high after a split decision win over Daniel Jacobs at Alexandra Palace in February, an opportunity opened up for the Islington-born boxer against a determined, unbeaten domestic rival whose promising world-level chance repeatedly fell through.
For context ahead of this matchup given what's at stake, BoxRec ranks Ryder (#2 WBA, #4 WBO, #5 WBC) as the world's second-best super-middleweight behind the undisputed champion Canelo Álvarez. WBO no. 1 contender Parker, at 19, narrowly squeezes into the top 20.
So why, after Demetrius Andrade withdrew, did he gladly snatch at the chance for a domestic duel instead of prospective fights against Jaime Munguia, Edgar Berlanga and others Stateside?
"Things went quiet. Berlanga was out until December, it made sense and this is a great fight – WBO interim might not seem like much but it can put you onto good things."
Negotiations surrounding this fight surfaced in late September, with Ryder telling me his training camp has gone well so far. As for sparring partners, he did some rounds with Zak Chelli (12-1-1) hours before media day – the 24-year-old fights Lerrone Richards (16-0) on Nov. 27.
"Every fight is a must-win for me. Jacobs was an out-and-out boxer, Zach can mix it up, come forward and fight a bit, so I've got to be on my guard but I can and get the job done."
Ryder also swatted away notions this fight will come down to their physical differences in height and reach, saying: "36 fights, I've had a height disadvantage in probably 35! I've come to deal with it, used to fighting the taller guy." Understandable, but Parker doesn't think so.
"Past fight don't matter, regardless I'm here now. Toughest fight to date, give him the respect he deserves. Most important fight, of course, winner stays on – all about getting a win and not overlooking him, build from there.

Not the first person to say that I'm too small, proven it against bigger men, come up short maybe undeservedly, I struggle more with smaller guys.

Been here before with unbeaten fighters, fought Canelo's sparring partner [Australia's Bilal Akkawy in May 2019, R3 TKO] and dispatched of him, seen most styles in the gym and nothing outweighs experience – I have a ton.

I had 5 straight KOs but against better calibre of opposition, he's beaten what's in-front of him but it's a different ball game. When you look for KOs, it doesn't always pay dividends, we'll see! He's young and hungry, I'm old and starving."

Ryder's comments from the press conference itself, on his physical disadvantages, Parker's relative inexperience at this level and more
---
Parker on Andrade situation, Ryder's pedigree, what to expect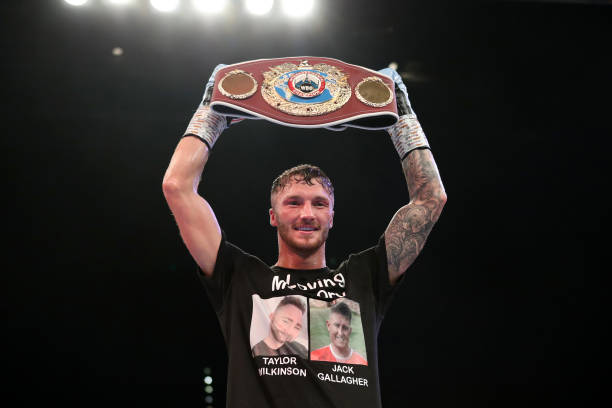 You could forgive Zach Parker for having a less-than-emphatic view on Demetrius Andrade's situation, with the now former WBO middleweight champion again stuck in purgatory as far as his pursuit of big-money, world-class opponents is concerned.
Originally slated to fight on May 21 at Pride Park, Andrade withdrew citing a shoulder injury. It was rescheduled and softly announced for early November, but Boo Boo withdrew once more after reportedly being unhappy with his fight purse and clearly has bigger fish on his radar.
"I don't know where he goes, hasn't got a big promoter behind him, Matchroom dropped him… messed around too much time with him already."
But while undoubtedly frustrating and financially painful, the inconvenience surrounding more delays thankfully hasn't hurt Parker's motivation. Things are, finally, on the up.
"I've always been training no matter what, a frustrating year but it's in the rear now. I'm headling the O2 and can't wait. This is a better fight stylistically, Andrade would've run for 12 rounds, John will meet me square on and that's a lot better for the fans.
He's been in there with top guys, come up short a couple times and he will again next month. My style is a lot different, no-one has it in the division. If he keeps walking onto shots, he won't walk onto too many. When I'm hitting you clean, you're going to sleep."
With those confident comments in mind, it shouldn't come as a surprise that the Derbyshire boxer is unfazed by the big occasion awaiting him in the capital next month.
"I'm obviously buzzing to fight at The O2, first time and headlining, we've been waiting for a big fight a long time now, gonna take it with both hands.

I'm gonna plan for the best Ryder there is, I'm younger but he has a lot more experience, I'm hungry and believe I'm the best in the division.

My style is awkward, I'm a switch-hitter, he'll bring it and it'll be a great fight for the fans, he'll meet me in the middle. It's gonna be an unbelievable night." 
---
what else? Unbeaten prospects galore on talent-rich undercard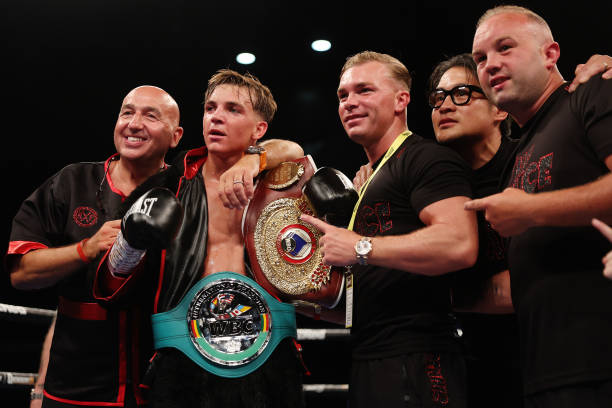 After surprising many by becoming the first to stop James Beech Jnr with an eighth-round stoppage in mid-July, Dennis McCann (13-0, 7 KOs) is bullish and expects he'll do the same against Scotland's Joe Ham in their encounter for Commonwealth gold at super-bantamweight.
The 21-year-old has floated between weight classes and while this matchup is his first twelve-rounder of his career, he oozed confidence and made sure to repeatedly lean on previously hostile experiences abroad when discussing why he felt it wouldn't reach the final bell.
A self-professed gym rat, he told me he'd be surprised the fight went that long – it's Ham's first foray into 12 rounds too – but ready all the same. As for opponents doubting his ability, he said:
"They all say that, but deep down they know what's going to happen. I've wobbled and hurt every single opponent if I didn't stop them, it's going to be a demolition job here. I shine under pressure, every time. The better the opponent, the better I come.
I fought abroad as an amateur. Bulgaria, Russia, thousands of fans against me. It's a great experience being out of your comfort zone, they were screaming but it didn't faze me."
Judging by McCann's press conference comments, Ham will have his work cut out:
"A big title fight, absolutely buzzing – got two belts in different weights. 100% my biggest test, he's a very tough durable man and this is his last shot… if he gets beat now, no more opportunities.

I chose him not the other way around, looking for a devastating performance. I shine under pressure: nine-time national champion, Olympians, met every style, he [Joe Ham] doesn't faze me at all.

The power I've developed in sparring over the past six months… in both hands, a big knockout is coming. I'm feeling fantastic, way ahead of schedule, gonna get him outta there."
---
Elsewhere…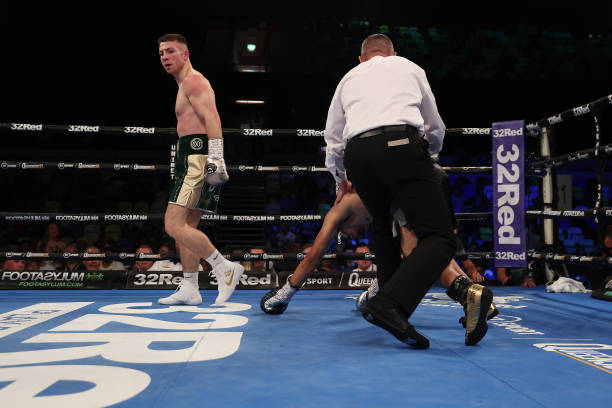 Two unbeaten lightweight boxers collide when Sam Noakes (9-0, 9 KOs) takes on Calvin McCord (12-0, 2 KOs) for the Commonwealth belt. Meanwhile WBC Silver middleweight champion Hamzah Sheeraz defends his title for the first time, four months after success at the Copper Box.
Irish super-lightweight talent Pierce O'Leary (10-0, 6 KOs) prepares for his first ten-rounder vs. Namibia's experienced Emmanuel Mungandjela for the vacant WBC International title.
"It's not going past four rounds. If the KO doesn't come, I'll just keep boxing.

Possibly. If you hold a title, I'm gonna go after you… I wanna fight the best, those with titles in my weight. I beat them all, 100%, without a doubt." 

O'Leary on how his next fight will play out, as well as potentially fighting British prospects Chris Dalton-Smith and Adam Azim later in future
Sonny Liston Ali (4-0) prepares for another six-rounder at super-lightweight, while super-welterweight Micky Burke (7-0, 3 KOs) also makes his third appearance of 2022.
In a pair of four-round matchups with more unbeaten prospects, the Norfolk Nightmare cruiserweight Tommy Fletcher (2-0, 2 KOs) and Yorkshire welterweight Amaar Akbar (4-0) have been named to feature on this nine-fight card against opponents to be confirmed at a later date.
Picture source: Getty Images, all boxer quotes via televised presser and one-to-one interviews