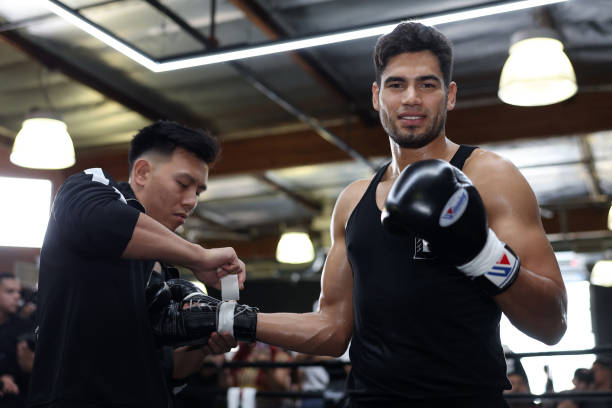 After all that talking, bold predictions and a five-fight stoppage streak, WBA mandatory challenger Gilberto 'Zurdo' Ramirez finally has his chance tomorrow night to inflict Dmitry Bivol's first career defeat and seize the WBA light-heavyweight strap in Abu Dhabi. Before then though, here's a look back at two of the 31-year-old's recent victories – against Sullivan Barrera last summer and Dominic Boesel in May – as he gears up for the biggest fight of his career.
Ramirez's toughest test in 13-year pro career upon him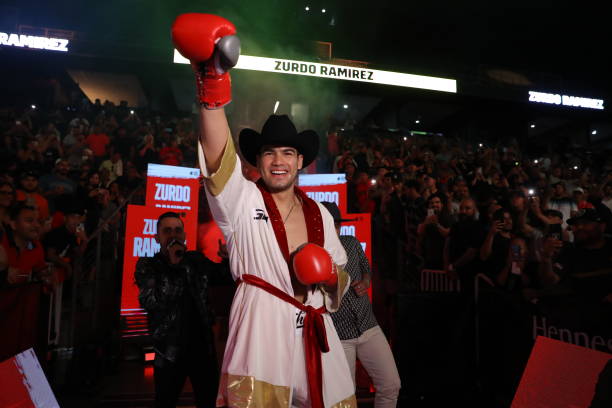 Dmitry Bivol (c) vs. Gilberto Ramirez (#1 WBA) for Bivol's WBA light-heavyweight title
"Camp has been going very well. I am happy to be here, doing this, just exciting. I am taking back the belt on November 5, I can't wait to prove to everyone and myself that I can do this.

Bivol is a tough guy, a really good challenge, but I am going to avenge the Mexican population since he beat Canelo.

I expect he'll bring everything that he has, his power, I don't really see any weaknesses in him. It's a good challenge for me, think the fans will love it. I have to be ready and I am."

Zurdo is confident in his abilities, ahead of his biggest challenge
Gilberto Ramirez.
He's already a world champion, having won and defended the WBO super-middleweight title five times between 2016-2018 before going up in weight to the sharks awaiting him at 175lbs.
He's long held the view no-one can match him in a division ruled by two Russians, one more fearsome with age and a technical king six years younger riding the momentum after stunning many by producing what was a career-best boxing clinic against Canelo Álvarez in May.
The 31-year-old Mexican publicly stated Bivol's the better of the pair with footwork and boxing skill. Now he's going to find out first-hand just how good Dmitry is, this weekend. But before then, I'm going to take a look back at two of his most recent knockouts and see what I find: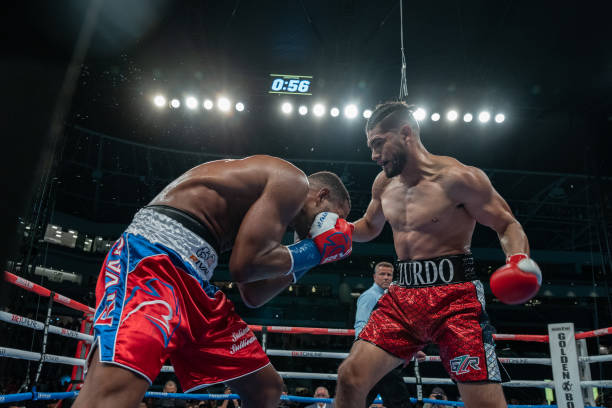 July 9, 2021
R4 KO, 1:38
Ramirez bt. Sullivan Barrera
For context, it had been almost a two-year layoff for Barrera ahead of this contest and his most recent fight was a unanimous decision defeat (99-90, 96-93, 97-92) by Jesse Hart – a man Ramirez had twice beaten in consecutive years during his middleweight world title reign.
On the DAZN broadcast that night, Chris Mannix relayed information from a chat he had during the day with Hart, who identified the key for Barrera to win was by applying pressure – making the Mexican uncomfortable – but it's easy to say and much harder to maintain that forward pace.
Known as a slow starter, Barrera plodded around the ring and wasn't exactly razor-sharp with his punch output – more economical – possessing power Zurdo needed to be aware of. Considering they were previously sparring partners almost a decade previously, he didn't need telling.
Although he didn't win any rounds before the finish, Barrera acquitted himself well.
He landed a few good body shots in R1, a bruising one-two combo that pushed Ramirez against the ropes in the second, while landing hook shots in the clinch and exploiting his tendency to leave his chin in the air when exiting punch combinations.
The third was probably the most competitive, up until a sudden knockdown in the final 30 seconds. Ramirez landed a body shot to finish a three-punch combo, one which gave Barrera a delayed reaction as the Cuban veteran took a knee near the corner.
The writing was on the wall from that point forward, having survived to finish R3, he was again knocked down with a liver shot early in R4. A third knockdown came as he was pressed up against the ropes and the referee compassionately put a stop to the onslaught.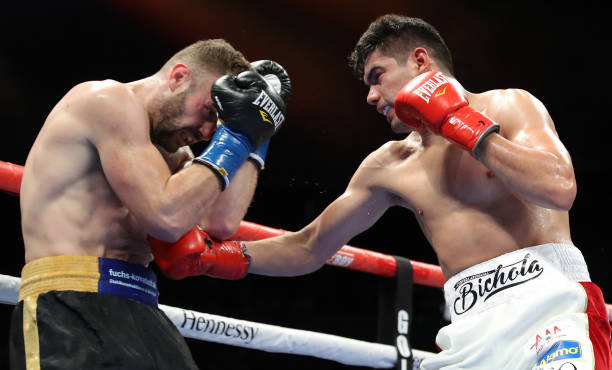 May 14, 2022
R4 KO, 1:33
Ramirez bt. Dominic Boesel to retain NABF light-heavyweight title
Boesel had just avenged his KO defeat by Robin Krasniqi, albeit via split decision, seven months before this matchup with Zurdo. This appearance was his first outside Europe, against his most decorated opponent, so you can excuse the cynicism within me when picking apart this display.
Ignoring the fact the WBA ranked Boesel higher than Ramirez in the first place without much in the way of merit…
Ramirez rehydrated well, to a reported 204lbs, and looked considerably bigger than a hesitant Boesel, who was quickly warned after complaining about an apparent low blow in the first minute – never a reassuring sign against a heavy-handed puncher itching for another finish.
Boesel landed short sharp counters and tried tying him up whenever he got to close, while Ramirez landed uppercuts and body work to pepper a high guard.
Liver shots rained down on the German in the third, and his body language was all wrong. He showed enough resistance to survive R3, though the referee warned his corner and the ringside official he'd stop the fight if he witnessed another one-sided round like the one he just saw.
So it was inevitable seeing him crumble to the canvas, as Zurdo wheeled away to celebrate what was, eventually, a performance to seal his world title opportunity in time for Christmas.
The question which remains though, is whether any of these names – Tommy Karpency, Alfonso Lopez, Barrera, Yunieski Gonzalez and Boesel – have prepared him best to face a challenge like the one Bivol poses? Usyk didn't need many tune-ups at heavyweight, but it's not the same.
---
buatsi or zurdo? Addressing the confusion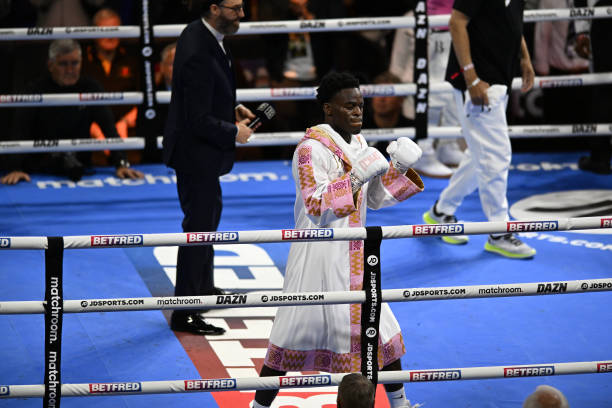 Eddie Hearn, Bivol's promoter, petitioned to the WBA for another of his stable – unbeaten contender Joshua Buatsi (16-0, 13 KOs – #2 WBA, IBF, #3 WBC) to be granted the next title shot ahead of Ramirez, despite the Mexican previously winning two title eliminators.
"I wanted the fight with Buatsi because the fight was offered to me, we had a date, an opponent and [location]. Of course, things change and I was a little bit confused when or where this fight will be… I'm glad things happened like this.

I wanted to fight Zurdo many, many years ago. Every fight I would think, maybe my next opponent is Zurdo.

He talks about our fight, he's a good opponent. I want to fight against someone like him – 44 wins and no defeats – he's very good."
On the prospect of a Beterbiev-Bivol unification matchup, there were initially positive noises about discussions over this past summer but as time wore on, mandatory challenges being enforced for both champions took paramount importance – Yarde and Ramirez respectively.
Assuming both are successful in their respective title defences, the timeline would've kept them relatively aligned as far as fight scheduling: Beterbiev was slated to fight Yarde on Oct. 29 – last weekend – before undergoing right knee surgery.
Given his inactivity, Yarde has a stay-busy assignment against opponent TBC on November 19 in a Telford fight night card and if successful, the plan remains a January 28 showdown in London.
---
At the time in June after blitzing Joe Smith Jr in two rounds, I wrote this:
Although both have mandatory challengers to navigate past, there's no disputing the only logical fight right now, is a title unification bout with Canelo's confident conqueror Bivol.
Josh Taylor, Jermell Charlo and Devin Haney have all etched their names into history forever by unifying their respective weight classes as champions and given the fact 175lbs has endured a bit of a lull in recent years, it feels fitting the Bivol-Beterbiev winner will likely do the same soon.
---
So with Beterbiev's path steadily set for early 2023, will Ramirez spoil plans for the other titlist to become a two-division champion – doing something no-one has managed, by dethroning Bivol?
---
Bivol-Ramirez fight card, is as follows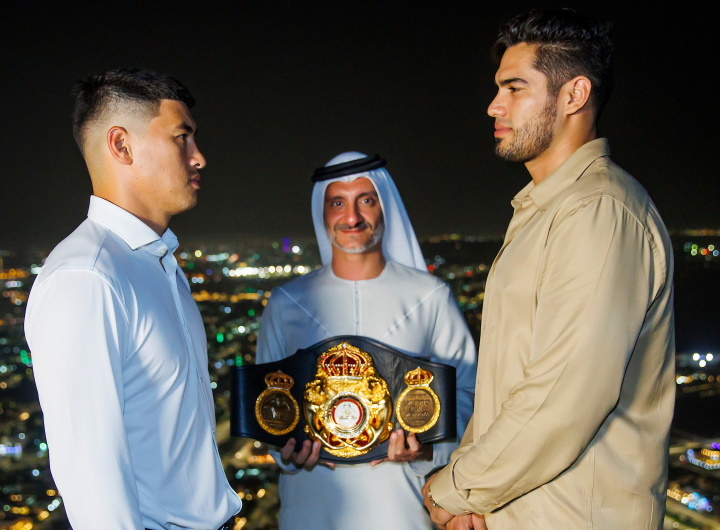 Prelims start at 5.30pm Saturday GMT
Main event ringwalks around 9.09pm GMT
Dmitry Bivol (c) vs. Gilberto Ramirez for Bivol's WBA light-heavyweight title
Chantelle Cameron (c) vs. Jessica McCaskill for WBC, WBA, WBO and IBF women's super-lightweight titles
Shavkat Rakhimov vs. Zelfa Barrett for IBF super-featherweight title, vacant after Joe Cordina was stripped
Flyweight: Galal Yafai vs. Gohan Rodriguez Garcia
Bantamweight: Khalid Yafai vs. Jerald Paclar
Super-flyweight: Sultan Al Nuaimi vs. Jerome Baloro
Super-featherweight: Aqib Fiaz vs. Diego Valiterra
Lightweight: Campbell Hatton vs. Denis Bartos
Lightweight: Fahad Al Bloushi vs. Giorgi Gotchoshvili
Super-lightweight: Majid Al Naqbi vs. John Lawrence Ordonio
Picture source: Getty Images, quotes via BoxingScene unless stated