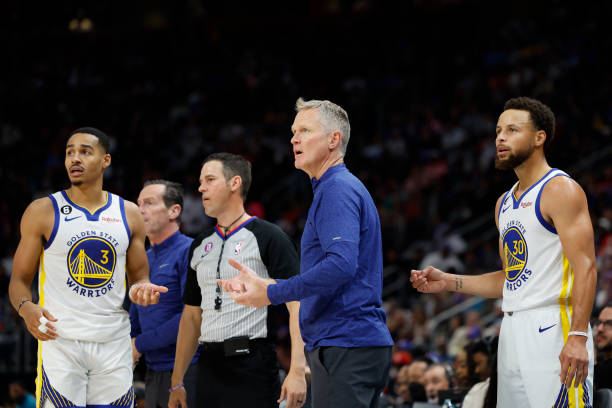 There are a few caveats involved, but the big story surrounds Golden State and how they've lost all six of their opening road games – the first time since 1997-98. The first defending champions to start with such a stat in league history, their 3-7 record is particularly grim but head coach Steve Kerr believes they'll weather this surprising early storm as they have done in the past.
Warriors to freshen up, starting with Kings and Cavs at home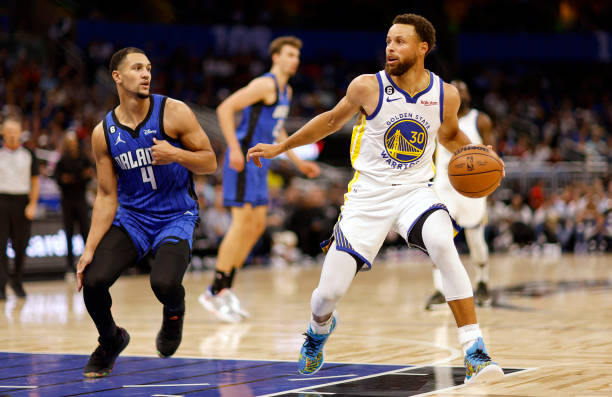 Klay Thompson described it as a road trip from hell. Questions remain around the suitability of their young core, one including third-year big man James Wiseman – picked #2 in the 2020 draft – as the 21-year-old begins to ramp up after missing the entirety of his sophmore campaign.
23-year-old shooting guard Jordan Poole, who agreed a four-year, $128m extension in mid-October, has started slowly with shooting struggles amplifying his poor individual defence.
But with the Sacramento Kings and Cleveland Cavaliers to entertain during a two-game home stint this week, head coach Steve Kerr referred to their 2-9 slump in February and March last season before going to win the title. After practice on Sunday, he was quoted as saying:
"There are times in the NBA season when things can go off the rails a little bit. A big part of being a great team, being a solid organization, is just understanding how to work through that."
Golden State (3-7) lost at Phoenix on Oct. 25, and after a home win over the Miami Heat two days later, lost five straight: away against Charlotte, Detroit, Miami, Orlando and New Orleans.
There's an argument to be made that they could've won most of those, predictably coming down to late-game execution. Kerr reiterated Sunday that boxing out and fouling were the two biggest areas of concern, both would be treated as such during practice this week.
At the time of writing, Golden State are 25th in the league for points per shot allowed in transition and 23rd in FG% from that same area, per Second Spectrum tracking. For context, last season they allowed the lowest field goal percentage in transition league-wide.
They ranked sixth last year in defensive rebounding, and currently sit 24th. Thompson, who has endured some criticism and spells of inconsistency on a personal level since recovering from his own series of serious knee injuries, believes a fresh start is near after their sluggish start.
"We just need to bring more of a sense of urgency, had a long run last year, but 2022 is over. It's time to kick into high gear and play that championship level of basketball we're used to.

I fully expect us to do that. We know how good we are in this building, so I think we're going to be off to a fresh start."
After his display despite their loss to the Pelicans, Jonathan Kuminga has earned a spot in the rotation when the main group are available. The ball club rested four of their five usual starters citing injury management, making way for him to shine after sporadic minutes to start this term.
He recorded 19 points on 7-of-12 shooting, four rebounds, two assists and steals as well as one block in a career-high 38 minutes. Kerr spoke about his excitement to play the youngster going forward, while also stressing a need for him to better accept nights where he won't play.
Klay heralded him as a great athlete who needs to maintain high energy, so he can flourish in a bigger role. As for other rotational changes, Kerr didn't divulge specifics but instead spoke about the need to make tough choices and a collective desire from those not playing to stay ready.
"Every single season for me, there are difficult decisions. You have to have hard conversations – just be honest – guys go in and out of the rotation. The key here is we have a group full of guys committed to each other and the team.

Even though it's frustrating individually at times, for a lot of them, their time will come. They are committed to each other, and when that happens, things tend to play out well."
Among those individuals mentioned: two-way player Anthony Lamb, Moses Moody and Ty Jerome all caught the eye against the Pels and could possibly see more minutes in future.
Picture source: Getty Images — quotes via ESPN