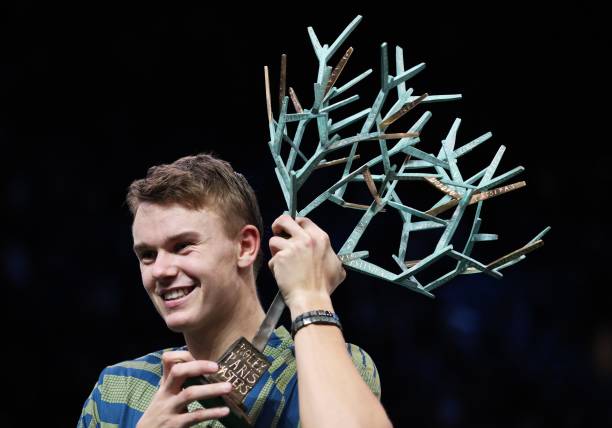 Holger Rune, who saved three match points in the tournament's first round, had nerves of steel under immense pressure to secure a recovery three-set victory over 21-time Major champion Novak Djokovic to cap a whirlwind week at the Paris Masters. Meanwhile overnight, Caroline Garcia pipped Iga Swiatek's conqueror Aryna Sabalenka to win the WTA Finals in Texas.

Rune rallies after slow start, edges Djokovic to win M1000 title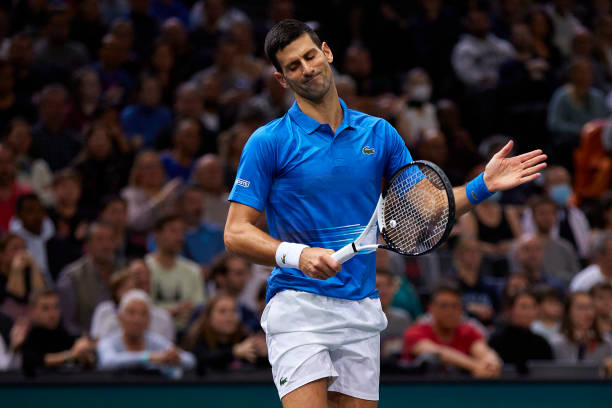 Rune bt. Djokovic 3-6, 6-3, 7-5
Holger Rune becomes first player on records began – 1973 – to beat five top-10 opponents in the same event en route to an ATP title (outside the ATP year-end Finals)
The Dane's awe-inspiring achievements in Paris over the past week also mean this marks the first time two teenagers feature among the world's top 10 rankings since 2007
Former world no. 1 junior, who saved a trio of match points against Stan Wawrinka in R1, ended in-form Felix Auger-Aliassime's run in the semis and converted all three break point opportunities he had against defending champion Djokovic on Sunday evening
Holger Rune has finished an unforgettable season with a flourish, and now finds himself in one of the two alternate spots at next week's year-end ATP Finals in Turin after rallying from a set down to overwhelm reigning champion Novak Djokovic in the Paris Masters final on Sunday.
When putting his latest victory into context, it's important to understand the 19-year-old only cracked into the world's top 100 rankings at the start of the year in mid-January.
Three months prior, he performed admirably to win the second set in a tiebreak before cramp set in and he fell away quickly against Djokovic at the US Open as a qualifier. At the 2023 Australian Open in January, he won't just be a main draw entrant but among the top seeds.
In the deciding set there was an element of good fortune about a few select points that could've swing the pendulum but on the whole, Rune's success was earned not given – though critics were quick to question Djokovic's reticence to incorporate drop shots until it was too late.
The deftly-timed drop shots and consistency in lung-busting rallies were key, just like they were as he stunned everyone – Alexander Zverev included – back in Munich seven months ago. Allow his confidence room to soar and you'll pay the price, which Djokovic experienced first-hand.
---
Remember this? After Munich success, who isn't paying attention to Danish teen Rune?
---
Whereas the other two players he experienced a drop-off against couldn't boast this capability, Rune's backhand fired brilliantly as Djokovic's performance dip was pounced upon.
His forward forays often left the right-hand side of the court open for the teenager to exploit, while being kept honest during competitive rally exchanges with shot variety. Even still, he conjured up a few remarkable points to keep Rune aware this match could turn at any moment.
As such, it makes the Dane's ability to repeatedly save break points – six in the final game – even more impressive. Big, brave serving even after a demoralising double-fault, he had nothing to lose. Now, he'll travel to Turin to finish 2022 with the big boys rather than the next gen this week.
---
in-form garcia's rapid rise continues as she beats sabalenka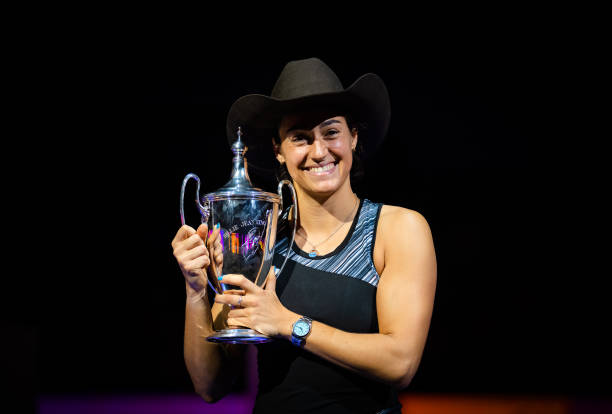 Garcia bt. Sabalenka 7-6 (7-4), 6-4
Garcia, ranked as high as #4 in Sept. 2018, returns to that ranking after this WTA Finals triumph. This is her 11th career title and fourth in 2022 – all have come since June
The 29-year-old faced zero break points against Sabalenka, who ended world no. 1 Iga Swiatek's remarkable winning streak against fellow top-10 players – 15 in a row – during three-set victory in the semifinals before ultimately fell short in the finale
"It was such an intense final, felt like there were two aces per game, so I'm very proud about how I kept my mind calm. Super important to keep improving, if you're not moving forward, you're moving backwards.

I did it [struggles with form] couple years ago and didn't enjoy the ride… there's still things I can improve and challenge myself. You have to work everyday, sometimes it's tough but you can learn from everything."
Caroline Garcia rose to the occasion, as has now become the norm, eventually overwhelming Iga Swiatek's semi-final conqueror Aryna Sabalenka 7-6, 6-4 to clinch the biggest title of her career.
Typically aggressive when she needed to be, showing great touch at the net while outmanoevuring the world no. 5, the 29-year-old Frenchwoman returns to a career-high #4 ranking after a hard-fought victory in an encounter that needed patience during tight moments.
Sabalenka, for her part, saved two set points but double-faulted on the third – having seen a 2-0 breaker lead vanish – before being broken early in set two.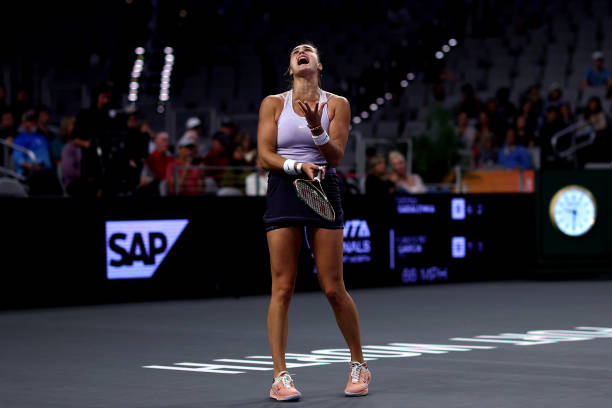 After beating Swiatek, the Belarusian was honest in her post-match assessment about how she'd given the world no. 1 a lot of easy wins in their H2H – and that she'd have to work much harder to win future matches. That mindset proved the catalyst for her amazing level in the semi-finals.
She'll feel pain after falling short again in the finale though. Her case wasn't helped by a stubborn, unflinching display when things got tough down the other end, but ultimately it was the tour's more experienced and savvy player who seized control after winning the tiebreak.
Garcia found her groove, wrongfooting her with clever shot selection and pinging winners off her racquet as the break gave her some much-needed breathing space she never relinquished.
Sabalenka saved championship point with a two-handed backhand up-the-line winner, but scooped a return long on the second in their final match of an eventful year for both players.
Picture source: Getty Images