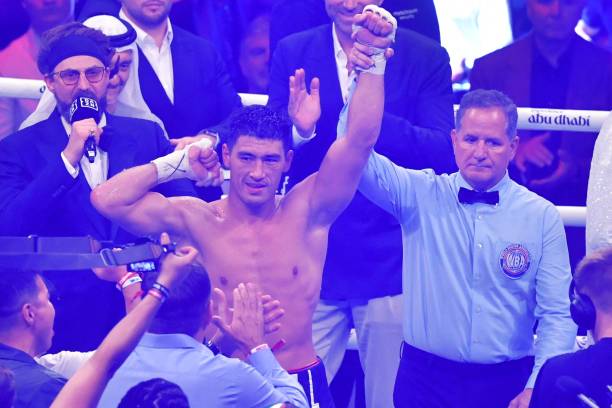 There was less fanfare this time around, in a different continent against another fearsome Mexican champion. WBA light-heavyweight champion Dmitry Bivol got the job done all the same in his 10th world title defence and ultimately eased to a wide UD victory (118-110, 117-111, 117-111) over Gilberto Ramirez, inflicting the 31-year-old's first professional defeat before calling for the much-anticipated unification bout against compatriot Artur Beterbiev in 2023.

BIVol applies pressure to beat tentative zurdo into submission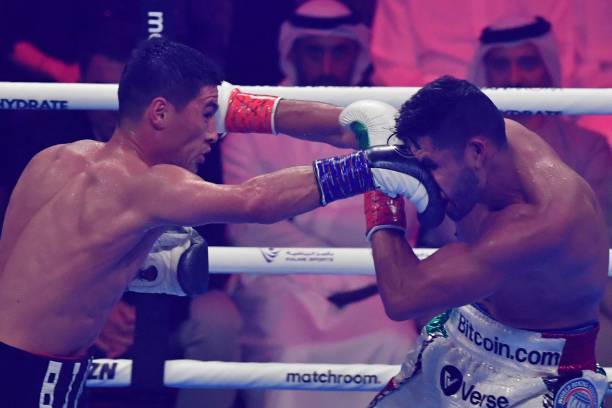 118-110, 117-111, 117-111: Dmitry Bivol bt. Gilberto Ramirez via unanimous decision
Bivol finishes 2022 with another commanding display, this time one of intricacy and defensive footwork after lulling Zurdo – a devastating power puncher – into hesistancy
WBC announced on Monday that, should he beat WBO #1 challenger Anthony Yarde in late January, Artur Beterbiev will be mandated to fight Callum Smith next. It's another potential stumbling block denying boxing fans a chance to see an undisputed matchup 
"I have a goal, to be undisputed champion, but it doesn't depend on me. I would have done it after 11 fights, I hope they [the four sanctioning bodies] will listen to me, what I want. I'm like a kid who has a dream," Bivol on a potential Beterbiev matchup in 2023
"The lion isn't the biggest animal in the jungle but he's king. Zurdo was bigger, but it doesn't matter." – Bivol post-fight about their physical differences
Dmitry Bivol has had a 2022 to savour, and on the basis of his latest title defence, the next year promises to get even sweeter for the Russian. He made a 44-0 challenger – a former super-middleweight world champion – look ordinary and, by his own admission, could've been better.
The reason why I cast some serious pre-fight doubt about Gilberto 'Zurdo' Ramirez's ability to match and potentially topple Bivol was partly his strength – or lack thereof – of schedule.
Rewatching tape from his most recent bouts and you could see some glaring tendencies, without needing to look too hard, there to be exploited. Defensively and in attack.
Jesse Hart said Zurdo doesn't like pressure. Which boxer does? Wearing on a physically bigger man, making him miss and staying out of range while continuing to pepper him with clean shots, watching him second-guess himself, that's certainly one way to make him feel hard done by.
Ramirez was baffled and bamboozled, doing the macho thing post-fight saying he believed he did enough to win but that the judges did their job. He didn't do his until it was too late to turn the tide against a world champion who grew more comfortable and threatened a stoppage too.
That came midway through R12, after landing some beautiful right hands while being aware of Ramirez's increased urgency and firing back sharp counter punches.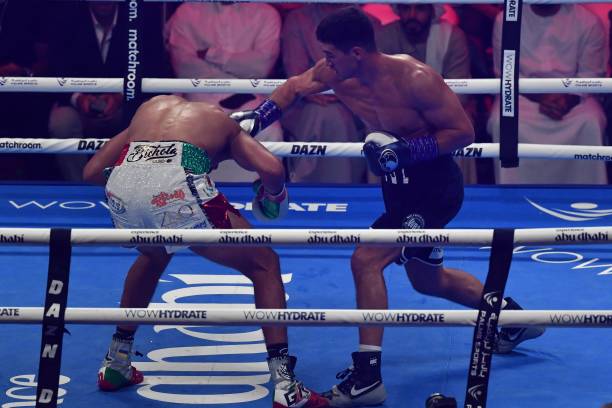 A few furious combos later, Zurdo was on wobbly territory and you could be forgiven for thinking it wouldn't see the final bell. To his credit, the challenger's durability passed the test and the pair threw big shots to finish upon hearing the ten-second clapper. There was only one winner.
"Leave no fucking doubt, you can do this, dig deep," barked Ramirez's corner before the final round. To that point he'd won just two rounds, three if you were feeling generous.
As the fight was gradually slipping from his grasp, he started applying tactics critics had expected much sooner – like attacking the body and taking more chances to land sustained offense.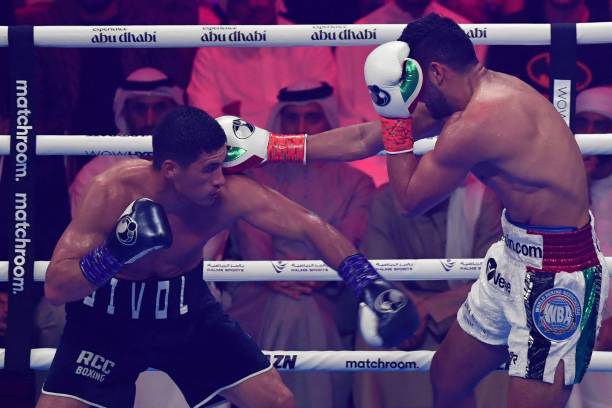 The problem was, coming back at him were stinging shots that he wanted no part of. To reap the rewards though, you must entertain risk. Bivol set the tone from R1 by applying pressure, picking his punches better and seemed content exchanging in the pocket.
Ramirez threw punches in bunches, which can be good against stationary targets but Bivol could see them coming and dodge or block most of them.
Even when hit, it seemed like he was making a conscious effort to finish the rounds stronger and didn't take long to adjust to his agemate's southpaw stance. Zurdo's long arms theoretically gave him an advantage in the pocket but, as mentioned, he was slow to exit in time to avoid damage.
Bivol would land nice one-two combos without committing recklessly, ala his Canelo victory in mid-May, and adopting a patient approach reaped its rewards in the fourth.
He backed the challenger up against the ropes after a left-right combo, landed some sneaky body shots and kept Zurdo on the back foot. An error could've easily proven catastrophic.
Rocked by some big counterpunching in R5, Ramirez was backed into a corner as commentators tried to better understand why he wasn't using one of his big weapons: the body shot.
Perhaps guilty of overthinking, or showing the champion too much respect, he wasn't going to outpoint Bivol by solely throwing haymakers or furious flurries upon occasion. There needed to be more variety, nuance, to his efforts.
Bivol spun out of a potentially dangerous position in R7, while Ramirez started landing single shots more in R8 before another one-two combo saw him pinned up against the ropes again.
The champion threw almost 15 punches in a row, most blocked but some not, to almost emphasise a point. It should've been the other round, yet the bigger man was being bullied.
Ramirez had some sporadic success, but the ninth typified the frustration surrounding his display. There was a sequence with 1:30 left: Bivol was literally parked up against the ropes yet the challenger's hesitancy saw him end up absorbing the round's biggest punches once more:
Ramirez connected on some sneaky uppercuts, a few clean right hooks and looked promising when he let his hands go. Fighting at a technical deficit though, he needed urgency sooner so when it arrived, Bivol was already cruising on all three scorecards en route to another big win.
---
Analysis, what's next for both?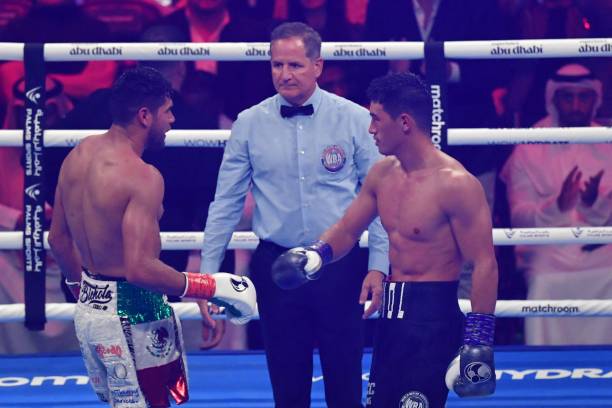 Stumbling blocks are still in place atop the light-heavyweight division, much to Bivol's understandable frustration. Canelo wants a rematch, that much is clear, but there's little incentive from the Russian's perspective – besides more money to replicate his efforts next year.
We've already established that isn't his main motivation, so moving down to super-middleweight and seizing the Mexican's undisputed status in a different weight class could go some way to appeasing his dreams in the short-term. You'd assume Canelo would agree, right?
His display against Gennadiy Golovkin in September won't have exuded much in the way of confidence that he'd manage to outmanoevure Bivol in a rematch, further adding to the intrigue.
Bivol had respect for Ramirez's skillset and while Zurdo's public comments often appeared inflammatory in the build-up, his tenative showing here shows he shared that sentiment.
"He has a good body punch, didn't lean too much today – I knew he'd punch my body. He's a southpaw, doesn't throw one [punch], throws three or four. I prefer to fight for another belt [undisputed], but in a couple months, I'll take another fight."

Canelo rematch next, at 168lbs? "It depends, not only [on] me, but for four belts, interesting… why not? Remember, I'm a light-heavyweight and this is my weight."
Ramirez thought he could outwork Bivol and overwhelm him with volume, throwing a lot (878 punches) with much less accuracy (12.2% total, 21.4% on power shots).
When asked whether he'd be interested in moving up to cruiserweight after falling short here, Zurdo was non-committal and instead said he'd go back to the gym, discuss options with his family and eventually survey the scene. That is an avenue he should seriously consider.
Given he holds a big physical frame even for 175lbs, moving up another division could prove beneficial for his world title ambitions, looking to maximise the rest of his prime years.
Picture source: Getty Images, video clips via DAZN broadcast