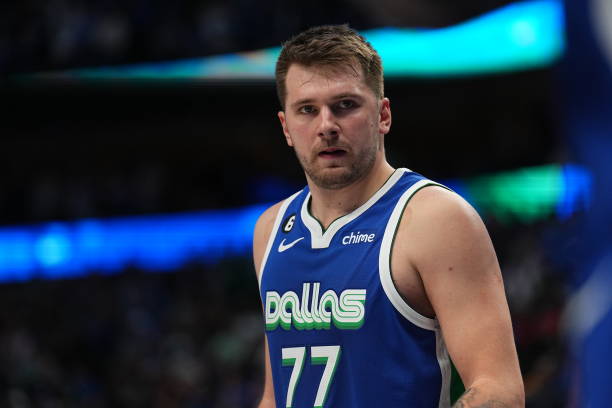 Luka Doncic continued his excellent start to the campaign with a 42-point triple-double helping Dallas eventually overwhelm Portland with a 117-112 victory on Saturday night. With one of the highest usage rates in NBA history, and considering the conundrum which his Mavericks team still haven't yet solved surrounding the supporting cast, Jason Kidd's public concerns make sense for a 23-year-old they don't want to burnout before it matters most in the postseason.
Doncic ascending to new heights, but at what cost?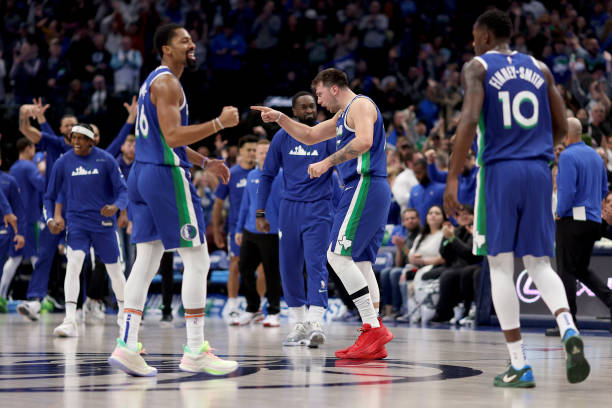 Through 12 games to start the new season, Dallas Mavericks superstar guard Luka Doncic is leading the league with his points-per-game average (34.3) on 49.6 FG%, 60.9% from two-point range and his FGA (23.5) statistic is also the highest of a burgeoning five-year NBA career thus far.
The 23-year-old Serbian is also averaging 8.7 rebounds, 8.1 assists and career-highs in minutes (36.9), steals (2.0) and blocks (0.7). So, what's the problem? Establishing sustainability.
Doncic logged nine consecutive 30-point performances, the second-longest streak to start an NBA season – only behind Wilt Chamberlain's 23-game feat in 1962-63.
Doncic's usage rate (38.0) is also the highest across the league among players with more than 100 minutes. Giannis Antetokounmpo (36.4), Joel Embiid (35.7), Ja Morant (35.4) and Trae Young (34.6) round out the top five — a given considering the importance to their respective ball clubs.
You'd expect both Giannis and Embiid's percentages to drop in the coming months, as both Milwaukee and Philadelphia are having to deal with injuries to key players.
Morant has a surging sharpshooter in Desmond Bane and will, soon enough, welcome back Jaren Jackson Jr in Memphis while Atlanta's Dejounte Murray pursuit was largely about lessening the load from Young after being hounded by opposition defences in the playoffs.
The only NBA players to record a higher usage rating over a full season were Russell Westbrook (41.7% in 16-17) and James Harden (40.5% in 18-19) – two future Hall of Fame players, whose playoff performances have consistently underwhelmed, especially in those specific seasons.
Jason Kidd called Doncic's matchwinning display against Portland a little walk in the park, but their star man was reinvigorated by a great recovery day – as well as some energy drinks – after successive off-games during away defeats by Orlando and Washington earlier this past week.
However, Kidd has also expressed concerns about his unsustainable workload and recently told reporters Doncic would break down before Christmas if things continue the way they are.
"One or the other is going to show. When everyone is going to come at you every night defensively, then we're asking you to do everything offensive, it's going to show within 25 games – somewhere around Christmas.

Everyone's going to say he's 23, but he's human. The other side of this is he's falling a lot right now, I'm going to try to keep him off the floor. Bruises will start appearing.

These next couple of games, we're going to look at something different and he has to trust us, because he can easily say 'I don't want to, in a rhythm, scoring 30-something a night and we're winning,' but being able to show him what I see, there's a respect and trust factor we have for one another, and that helps."
According to PBP Stats, 93.5% of Doncic's shots are self-created – meaning he has the ball in his hands for at least two seconds before shooting.
There have only been four other instances where a player was above 90% since they started tracking this stat, and given his persistent three-point struggles (28.6%), the bulk of Luka's points are coming in-and-around the rim, with constant contact naturally taking a toll on the body.
Kidd said he wants to get Doncic some rest days before long, while the team collectively need to do a better job lessening his load on both sides of the ball.
Given his workload, there will naturally be possessions where he won't be defensively engaged and that's something the head coach has publicly stated doesn't bother him. Finding other players who can step up alongside him with consistency though, remains a question:
"The big thing is understanding who's going to help, consistent being that second, third, fourth player. We have a group, not just Robin next to him. We have to become consistent in that area."
27-year-old big man Christian Wood, their offseason acquisition, scored 19 points in 25 minutes on his return from a knee sprain before fouling out with 4:20 left during their win over Portland.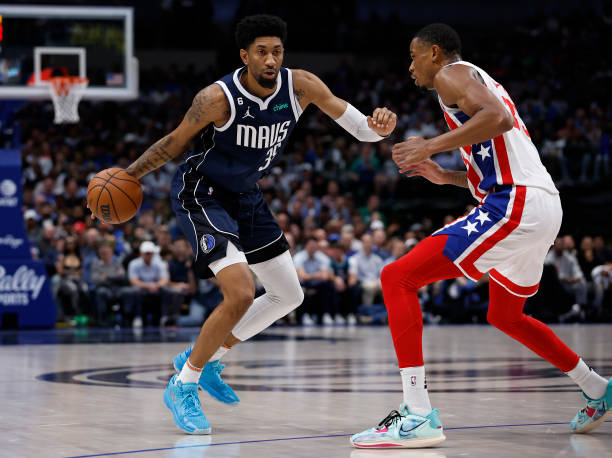 At the time he fouled out, Dallas led 101-98 and the game was finely poised. Experienced point guard Spencer Dinwiddie, traded to the Mavericks nine months ago in a deal that saw Kristaps Porzingis join the Wizards, recorded 20 points, seven rebounds and six assists last time out.
---
ALSO READ:
Justified or not, Porzingis' afterthought concerns in Dallas were a long time coming
---
14 of his 20 point tally came in the game's final six minutes, including a clutch trio of made three-pointers to help create some crucial separation down the stretch after Wood's dismissal.
"They trapped Luka. He does a phenomenal job being a problem for the defence. He goes two [opposition players] on the ball, makes the right read, the right pass. We then were just swinging [ball movement], it just found me."
Doncic attempted more free throws (15-of-18 from the foul line) against the Blazers than he did across the previous two games combined.
Attacking them off the dribble, Chauncey Billups' side forced the ball out of his hands – a necessary strategy – a tactic which almost paid off. His playmaking abilities, finding teammates with wide-open looks from deep, proved decisive. But it won't always have a happy ending.
Dinwiddie made at least six three-pointers for the second game running, but hasn't managed that feat since October last year – when he was still in Washington.
Collectively, Dallas rank 18th leaguewide on 3P% (34.8), with only Dinwiddie, Wood and Australian third-year shooting guard Josh Green averaging higher individual percentages.
Currently holding the sixth-best record in a fiercely-competitive Western Conference, it'll be interesting to see how the Mavericks' coaching staff work out ways to ease Doncic's burden because while it's fun seeing him putting up big numbers, they need versatility: it won't last.
Picture source: Getty Images, quotes via AP and ESPN