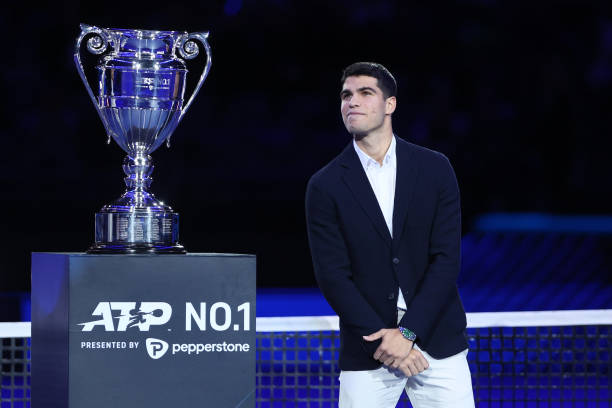 There's going to be a lot of pressure and expectation on Carlos Alcaraz's shoulders in the new year, something the Spanish teenager is aware of, but how will he handle it after his meteoric rise continued with two Masters 1000 titles and the US Open crown in an unforgettable 2022?
Alcaraz knows favourite tag will wear heavy on his shoulders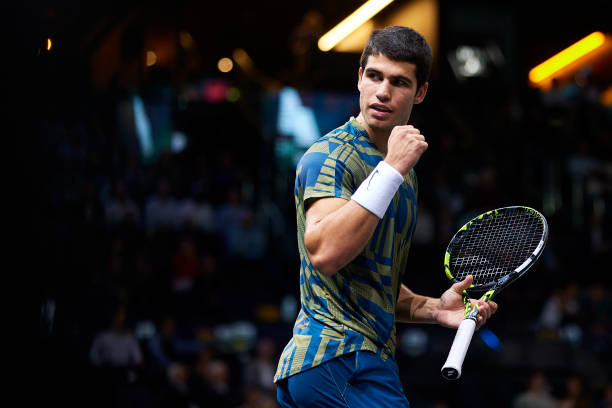 Being a marked man may sound like an overused cliche.
Carlos Alcaraz will argue the opposite in the coming year, as comparisons to compatriot Rafael Nadal have only intensified in recent months after a remarkable 2022 season.
Previously regarded as a talented teenage outsider – one with talent to match the big boys but still undercooked – he's exceeded expectations and finished the year as the world's no. 1 player.
Unsurprisingly though after reaching record-breaking highs during an electrifying campaign, it had an anticlimactic finish with some disappointing defeats and injury-related retirements.
He missed the season-ending ATP Finals with an abdominal injury, sustained midway through a pulsating Paris Masters clash against eventual champion and agemate Holger Rune.
A first-time Major winner, much like Daniil Medvedev achieved at Flushing Meadows twelve months prior, Alcaraz knows he'll need to continue progressing to fend off rivals.
Novak Djokovic, who clinched a record-equalling sixth ATP Finals trophy in Turin last week, represents a prime example and will be determined to continue adding more Grand Slam titles.
As quoted by tennis365.com, the Spaniard is aware of what's to come:
"The season is going to be difficult because I am going to start as the favourite, there is going to be a lot of pressure on me. But I try to keep the good part, see that all this [attention] does not go to my head.

In the end, beating your idols is an incredible achievement. I try to take it normally, never forget that whatever happens in future, I have to enjoy tennis and play at my level."
Much like his head coach and former world no. 1 Juan Carlos Ferrero insisted last summer, Alcaraz doesn't like the Nadal comparisons given the latter's legendary accomplishments.
It's easy to draw similarities between them, given their shared characteristics and the collective clamour to oversee a changing of the guard in a sport without many young phenoms besides him truly threatening to overthrow the Djokovic-Nadal duopoly atop the men's game.
However, he won't benefit from additional scrutiny to live up to those standards and instead should be given licence to continue learning, maturing with his well-knit team. The rush to crown tennis' next successor is an issue that has hamstrung Tsitsipas, among others of late.
Picture source: Getty Images — all quotes via tennis365.com