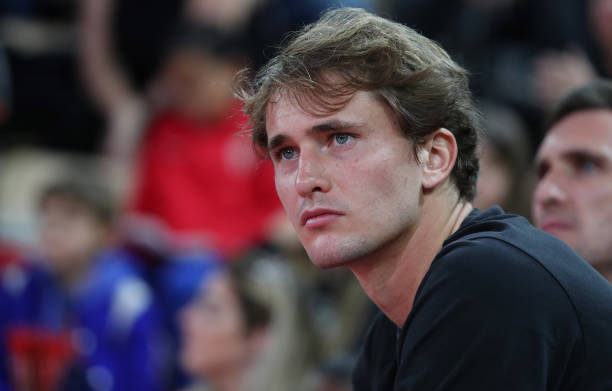 Olympic champion Alexander Zverev's long-awaited comeback from ankle surgery, after an unexpected setback, is less than a fortnight away now. He's looking forward to returning against a competitive field for Saudi Arabia's Diriyah Tennis Cup, which includes 2021 US Open champion Daniil Medvedev and Cameron Norrie, hoping the three-day event serves him well as the British no. 1 looks to banish his historical Australian Open struggles come early 2023.
Zverev looking forward to return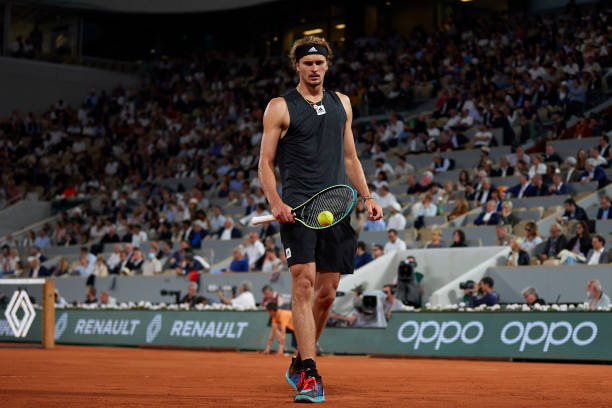 Alexander Zverev is, naturally, excited about his competitive on-court return. Despite being fierce competitors with them throughout an almost never-ending tennis season, the German spoke about the friends he's missed – like Dominic Thiem – who he'll get reacquainted with next month.
As quoted by tennis365.com, the 25-year-old said:
"The world's best are there so it's gonna be a high-level tournament, think everybody's in form – coming from Davis Cup or ATP Finals – so everybody will still be playing great tennis, I hope I can keep up with them.

I'm just looking forward to being back on tour, getting matches and of course, you don't want your first event to be back in Australia, because then you feel like okay, physically fit but if you haven't played in seven months, it's still a different fitness level and mental stress as well." 
---
Who's confirmed for the event?
In order of current world ranking…
Stefanos Tsitsipas [4]
Daniil Medvedev [7]
Andrey Rublev [8]
Taylor Fritz [9]
Alexander Zverev [12]
Cameron Norrie [14]
Nick Kyrgios [22]
Stan Wawrinka [147]
How will it work?
The first four seeded players will receive a first-round bye, while the remaining R1 and quarter-final matches will be played on Thursday, December 8. Friday is semi-final day – but will also serve as a new doubles tournament featuring the first day's losers. Finals of both on Saturday.
For more information about the event, click here…
---
Despite having his season ended after sustaining torn ankle ligaments in a pulsating French Open semi-final against Rafael Nadal on June 3, Zverev – who cruelly reached a new career-high world no. 2 a week after that retirement – has only fallen to world no. 12 at the time of writing.
That speaks to just how many points he's earned and will need to defend in the first half of 2023, which is why ramping up for the new season and acclimatising back to full strength goes without saying. How long it takes him to manage, after a seven-month layoff, is the big question.
This year's points for Zverev to defend in 2023 season
Montpellier Open, ATP 250 – runner-up, beaten 6-4, 6-3 by Alexander Bublik
Australian Open, Grand Slam – fourth round, beaten by Denis Shapovalov
Miami Open, ATP 1000 – quarterfinalist, beaten by Casper Ruud
Monte-Carlo Masters, ATP 1000 – semifinalist, beaten by Stefanos Tsitsipas
Madrid Open, ATP 1000 – runner-up, beaten 6-3, 6-1 by Carlos Alcaraz
Italian Open, ATP 1000 – semifinalist, beaten by Tsitsipas
French Open, Grand Slam – semifinalist, retired 6-7, 6-6 vs. Nadal
---
Norrie excited to play outdoors again in Aussie Open prep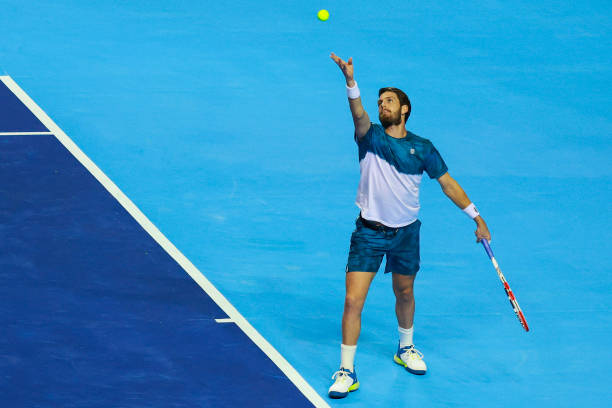 As for Norrie, Britain's no. 1 received criticism after a discouraging response when quizzed about his decision to participate in next month's tournament – with many critics pointing to the six-figure appearance sums, and $3m in prize money – rather than the diplomatic answer he gave.
Norrie, a Wimbledon semi-finalist earlier this year, is ranked world no. 14 and won his first Masters 1000 event last October, pipping Nikoloz Basilashvili to clinch Indian Wells. However, he's also suffered first-round defeats at the Australian Open in three of the last four seasons.
Although the defeats have been against tricky opposition – including the aforementioned Fritz back in 2019 as well as his surging compatriot in Sebastian Korda this past term, Norrie understandably wants to right the wrongs of old and hopes for a much better showing.
As quoted by tennis365.com, the 27-year-old said:
"When you're practising and playing matches with the world's best, you automatically raise your level to playing with them.

It's going to be massive to get these matches in, especially with a lot on the line before the Australian Open in kind of similiar conditions. Hot outside, hard courts; it's going to be great and I'm really looking forward to testing my game against the best players."
Picture source: Getty Images