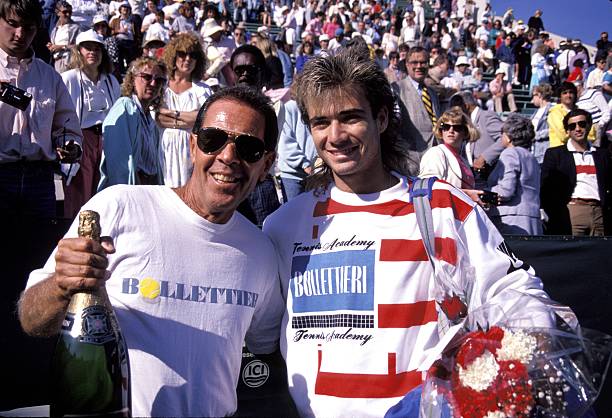 After daughter Angelique posted a social media update last month, revealing his condtion had worsened and he was "transitioning to the next place," it has been confirmed the legendary tennis coach Nick Bollettieri died at home late Sunday. He coached many of the sport's greats, revolutionised the development of young athletes and was a tennis HOF inductee in 2014.
Who was Nick Bollettieri? tributes, memories and more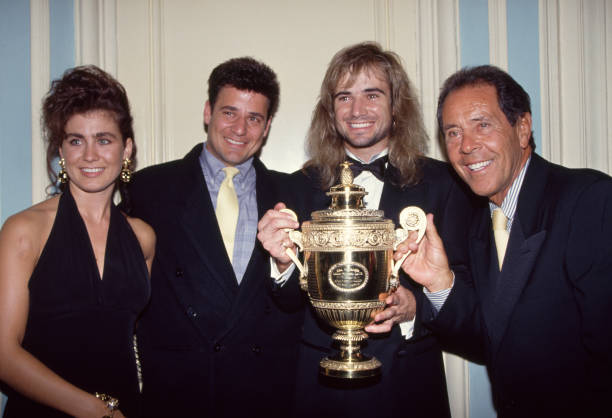 Bollettieri, who served in the US Army and never played pro tennis himself, slowly grew in coaching circles before earning a brilliant resume having coached ten former world no. 1s – including Andre Agassi, Jim Courier, Boris Becker and Maria Sharapova
He also worked with the Williams sisters during the early stages of their legendary careers, with two of his former charges – Sabine Lisicki and Tommy Haas – among those paying tribute on social media, thanking him for being a pioneer and shaping the game
Steve Shulla, his manager, told ESPN: "When he became sick, he got so many wonderful messages from former students, players and coaches. Many came to visit him, he got videos from others. Nick touched so many lives and had a great send-off."
Bollettieri died Sunday night at home in Florida after suffering from a series of health issues, per his manager Steve Shulla in a phone interview with the Associated Press earlier today.
His poor health has been well-known in recent years, with his daughter posting a picture on social media last month asking for everyone to keep him in their thoughts.
As mentioned above, Germany's former world no. 2 Haas and 2013 Wimbledon finalist Lisicki were among those who've already paid tribute to the American legend on social media today:
During an interview with Tennis365 last year, Bollettieri was asked about which coaching moment stands out and he spoke about an Andre Agassi moment in south London 30 years ago.
"Andre Agassi winning Wimbledon [in 1992] was pretty special. I will always remember that last volley from Goran Ivanisevic into the net. What a moment. With Andre, you never knew what was going to happen next and that's what made him so exciting to be with."
Lisicki, who returned to the WTA Tour back in May after an 18-month stint out rehabbing from torn ACL surgery, praised the American for shaping the game of tennis in her own tribute.
While his coaching credentials are unquestioned, former women's world no. 1 and 18-time Major singles champion Chris Evert spoke about his unforgettable kindness on social media today.
The son of Italian immigrant parents, Bollettieri served as a paratrooper in the US army and dropped out of law school to become a coach.
He bought a club and founded an academy in his name back in 1978.
Two years later, he borrowed $1m from a friend to build a first-of-its-kind complex, in a space previously utilised as a tomato field. More focused on the sport than business, he sold the academy to the International Management Group (IMG) seven years later but kept working there.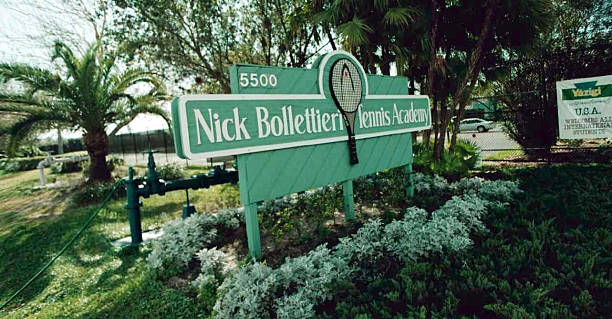 The IMG Academy now spans more than 600 acres – has a boarding school, 55 tennis courts and facilities for seven other sports, including football, basketball and baseball.
Although he didn't know much about technique in the early days, among his key principles urged players to benefit from modern racket technology, emphasising power over finesse.
"I didn't know much about teaching the game. The gift God gave me was the ability to read people."
As such, there were multiple big-hitters emerging from the academy who relied on their serve and forehand to overpower opponents – an approach which worked wonders for Agassi, Monica Seles, Courier and many others.
Boris Becker was his first student to reach world no. 1 status in 1991 – with Martina Hingis, Marcelo Rios and Jelena Jankovic among those who came in the years afterwards.
BBC's tennis correspondent Russell Fuller said highly-esteemed coach Patrick Mouratoglou was another who took inspiration from Bollettieri's celebrity figure. Mouratoglou, who himself spent a decade as Serena Williams' coach, said the tennis family had lost an important figure.
Also read: Russell Fuller's BBC piece on Bollettieri, posted earlier today
"Someone who has made our industry grow and has opened opportunities for coaches and players. We will remember the very special human being you were and will miss you."
Nick was still an active figure into his 80s, featuring at the world's top tournaments and back in 2014, became only the fourth coach to be inducted into the International Tennis Hall of Fame.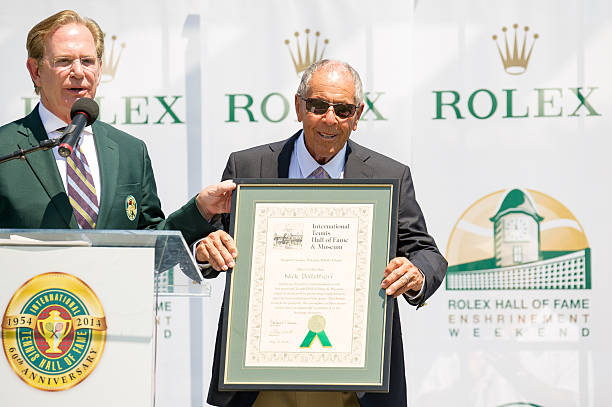 That same year, another of his students – Kei Nishikori – became the first Asian man to reach the US Open final, ultimately losing in three sets against Marin Cilic.
Vic Braden (2017) and Dennis Van der Meer (2021) have both posthumously since joined him in receiving that honour. In his induction speech, Bollettieri delivered a great line:
"I forged my own path, which others found to be unorthodox and downright crazy. Yes, I am crazy – but it takes crazy people to do things that other people say cannot be done."
Although it's easy to fawn over the success of big-name players, Bollettieri said the success of less accomplished players was just as rewarding.
"The fuel that has sustained me to the summit is, without a doubt, my passion to help others become champions of life, not just on the tennis court. Nothing makes me more happy than when I run into a past student or receive a kind note telling me how I changed their lives, that they are better parents, lawyers, doctors, CEOs and people because of the impact I made on their lives."
Although Agassi and Sharapova were just two players who pushed back against his stern boot-camp training methods as young athletes living together at the academy, they worked.
ATPTour.com ran a piece last year, with an excerpt reading:
With custom-fit technical and strategic advice for every player, Bollettieri and his band of loyal coaches, physical trainers and sports psychologists used video analysis to help to develop players through daily drills and competition.

Bollettieri worked tirelessly, creating an environment young players needed to thrive. He rose at 4.30am each day after just five hours' sleep; undertake his daily stretches, sit-ups, press-ups, lift light weights, and his first lessons would begin a half-hour later. Bollettieri played golf, body surfed and swam as part of his routine.

He patrolled the IMG Academy with the same level of enthusiasm and dedication to tennis that he helped revolutionise as a pioneer, safe in the knowledge that his holistic training model has become the standard for academic, athletic and personal development of young athletes in every major tennis city in the world.
Bollettieri's motivational skills, eye for talent and teaching methods have inspired many trying to replicate the same in the decades since. He's survived by his wife Cindi, seven children and four grandchildren. According to Shulla, a celebration of his life is planned for March 2023.
Picture source: Getty Images, background information via AP and Reuters