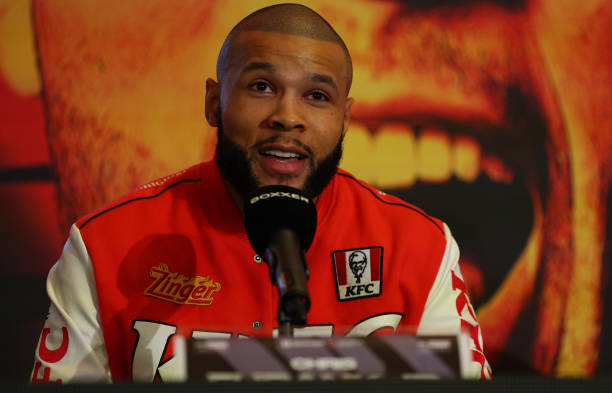 His matchup against Liam Smith may be less than a month away now, but that hasn't stopped former world title challenger Chris Eubank Jr from reiterating his desire to secure a Gennadiy Golovkin showdown in 2023 for the Kazakh's middleweight world titles – while retaining an interest in rescheduling the Conor Benn matchup, despite the 26-year-old's positive drugs test.
Eubank Jr: Benn bout will happen in future, but I want Golovkin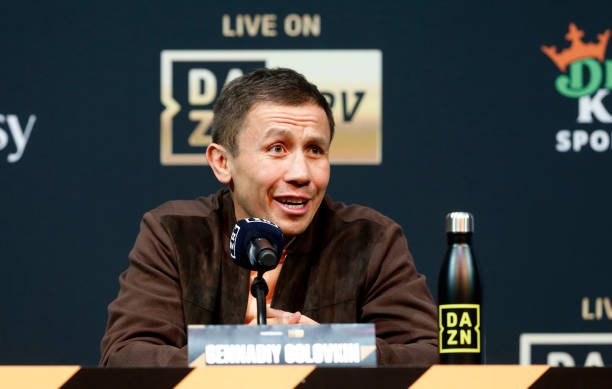 Jaime Munguia, IBF mandatory challenger Esquiva Falcao and Australia's Michael Zerafa among those linked as Golovkin's possible next fight on middleweight return
"The one career regret is that [Golovkin] fight fell through, was ready to go but it didn't happen. I have to make it right, we'll push for that after Smith," Eubank on GGG
Although content playing the villain role once more as he prepares to face Liverpool's Liam Smith on Jan. 21, WBA's #1 ranked middleweight Chris Eubank Jr earned goodwill aplenty from neutrals and critics alike for the way he handled the Conor Benn fiasco back in October.
The rising welterweight contender tested positive for clomifene and their October 8 matchup – 30 years after their fathers fought – was postponed at the eleventh hour two days earlier.
---
Other boxing coverage to also read:
Ben Shalom, Richard Riakporhe, Frazer Clarke and more: Comments ahead of a busy 2023
Billam-Smith weathers Xhoxhaj storm, Azeez overwhelms Fielding on BOXXER show
'Do I still have it?' Lopez's vulnerability heightened after SD win over Sandor Martin
Crawford crunches Avanesyan on his career night, but now the big fights must be made
---
Eubank Jr, 33, agreed terms for a catchweight bout and rehydration clause that saw him only allowed to weigh in at 160lbs on fight day. He still went through with that stipulation, despite the fight being shelved, posting a picture of him looking rather gaunt for all to see on social media.
Chris boiled himself down to a 157lb catchweight he'd not made since he was 18 as an amateur – the closest (158.25lbs) was vs. Omar Siala in October 2014, before his first 12-round fight.
Many felt had the matchup gone through as planned, it would've put Benn at a significant advantage against a vulnerable-looking Eubank, who hasn't fought at that weight since 2013.
Turns out the 60% phrase wasn't a gimmick after all. However, the Brighton man pushed back on the wording when discussing how hard it was to get through those final pounds – weight cut and depriving himself of a proper rehydration – essentially to prove a point (h/t: BoxingScene):
"I wouldn't use the word vulnerable but yeah, I was weak – everybody is after a weight cut. It wasn't fun, it was tough especially doing it knowing I wasn't going to get anything out of it afterwards. That was the hardest part, cutting those last few pounds for no reason, just to prove a point. It was gruelling but I would have got in that ring and got the job done."
Benn must prove his innocence – an ongoing process – get licenced and much more before the two sides could attempt to reschedule their fight in due course, but Eubank Jr believes it'll happen down the line. Unsurprisingly though this time, there would be no catchweight.
"Now it's personal, we have our own story, own reasoning. It's not just our old men fought and now we fight, we have our own thing… our beef, so absolutely that fight will happen at some point. When? I can't tell you, but it will happen."
---
What next for Golovkin? Who knows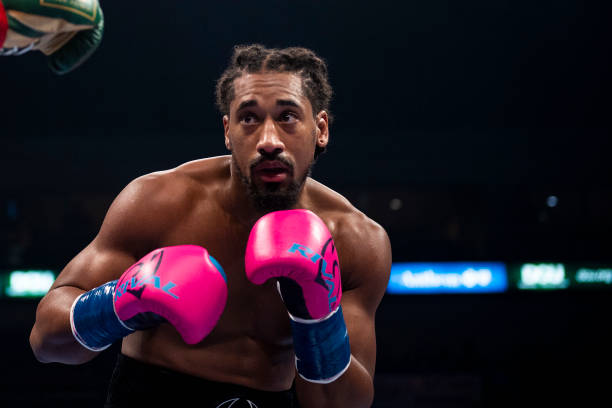 As for WBA and IBF champion Golovkin, it's unclear when he'll return to in-ring action.
He spoke defiantly after the Canelo trilogy defeat, reminding fans in the ring afterwards that he still held two world titles at 160lbs – and there's a queue of younger contenders itching to get their big opportunity against him. Eubank Jr is no exception, saying he'll probably fight to 40.
GGG turns 41 in April and has been ordered to face IBF mandatory challenger Esquiva Falcao next as outlined above. 33-year-old Falcao (30-0, 20 KOs) won Olympic silver at London 2012.
Shortly after his latest defeat against long-time rival Canelo, it was initially announced that WBA (Regular) champion Erislandy Lara was next for Golovkin in a mandatory title defence, but the sanctioning bodies actually have the IBF next in the rotation. Lara would follow him afterwards.
It's natural Golovkin wants more big-money matchups but unlikely either title defence would warrant the high fight purses he'd be expecting to earn at this stage of his career. The same can be said for Michael Zerafa, who claimed GGG has verbally agreed to fight him in Australia.
This predicament has hamstrung two-weight world champion Demetrius Andrade in recent years, who yesterday rubbished Janibek Alimkhanuly – who seized his WBO title at 160lbs after he rejected a mandatory title defence against him – instead comparing himself to Golovkin.
Picture source: Getty Images, quotes via BoxingScene