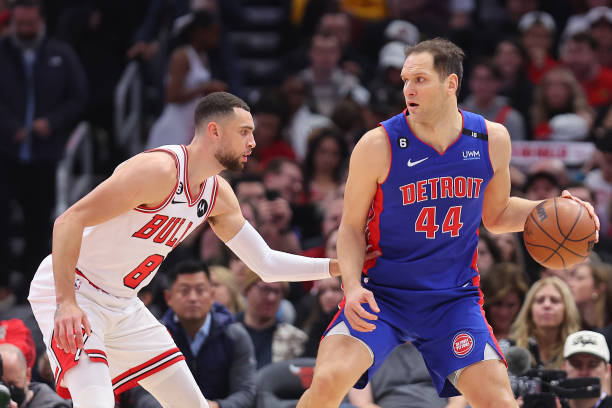 It's NBA trade season, so speculation is predictably in full flow as teams – whether championship contenders, pretenders or rebuilding teams – are all involved between now and the Feb. 9 deadline. Will any team satisfy Toronto's big expectations in an OG Anunoby trade? What about Bojan Bogdanovic in Detroit, or the silence coming from the Suns about wantaway wing Jae Crowder? Read about all of that and more, with some free agent chatter to finish.
bucks keen to strengthen, while toronto are being targeted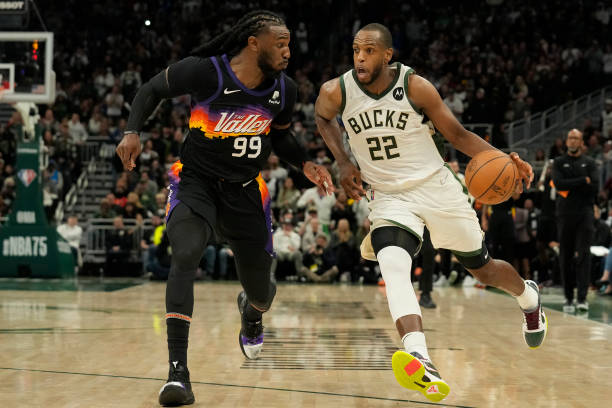 While the Milwaukee Bucks might be just two games behind Eastern Conference-leading Boston Celtics, they're in the league's bottom five for offensive rating and have largely had to rely on their defensive skills this term. As such, it's no surprise they're looking to upgrade in attack.
Matt Moore of ActionNetwork.com said they expect to be in the market for wing players at the trade deadline, with Jae Crowder being heavily linked.
Reports say a three-team trade involving the Bucks, Suns and Houston Rockets was discussed, but Houston wanted more draft compensation than the other two were willing to offer.
Some league sources suggested they wouldn't be surprised to see them return to the table, getting something done if no better deal is presented.
Pistons' small forward Bojan Bogdanovic is also on Milwaukee's radar, though Detroit – despite being in rebuild mode – don't want to move him unless they receive a big haul back.
Yahoo's Jake Fischer reported the Pistons seek a first-round pick, plus additional draft assets or a young player with upside in any prospective trade negotiations.
---
What about the Toronto Raptors?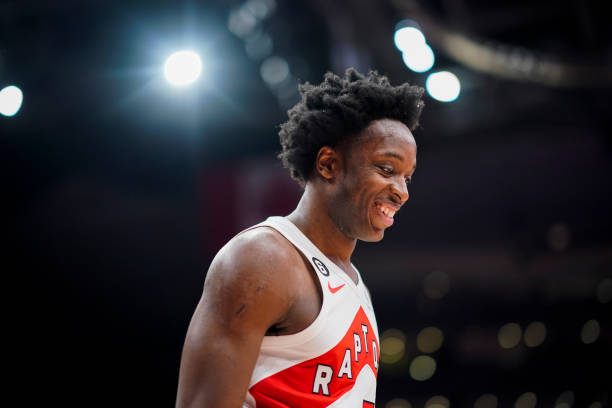 The championship window isn't exactly open for Toronto (16-23), who are willing to discuss a variety of players but have been seeking a substantial return for their potential trade candidates, with sources using words like astronomical and far-fetched to describe their asking prices.
That is no different than the offseason chatter, especially given speculation surrounding a hypothetical Scottie Barnes trade and the well-documented OG Anunoby price too.
Anunoby is averaging 18.3 points, 6.0 rebounds and 2.1 assists per game in 35 games this term, while leading the league in steals per game (2.2). Midway through a four-year, $72m contract, the 25-year-old has a player option for 2024-25 and has continued steadily improving with time.
Multiple teams, including the Mavericks and Trail Blazers, have been monitoring him in recent months. Portland plugged that hole by snapping up Jerami Grant during a shrewd offseason deal, while Dallas are among the teams linked with the aforementioned Bogdanovic.
The Mavs owe their 2023 first-round pick to New York, but control the rest of their future picks and could utilise them in possible moves to strengthen their fleshy core before the deadline.
ALSO READ: Given historical trends, Jason Kidd's Doncic usage rate concerns are natural
However, they're also reluctant to give up a future first-round draft pick unless they receive a player they feel will help bolster their title chances this season and beyond.
---
Washington, an interesting oladipo detail as miami monitored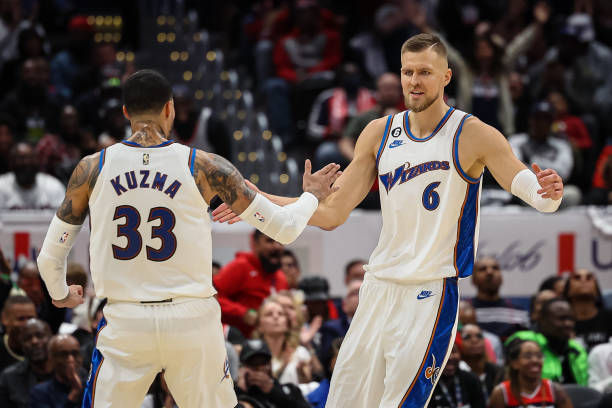 In Washington, the front office would reportedly like to build upon the core group featuring All-Star guard Bradley Beal, Kyle Kuzma and Kristaps Porzingis. Kuzma is enjoying a great second season with the Wizards, averaging 21.4 points, 3.9 assists and 46.1 FG% – all career-highs.
After being traded from Dallas, Porzingis – in his first full season there – is averaging 21.9 points, nine rebounds, 1.6 blocks and 47.6 FG% this term. Star guard Beal, currently sidelined with a hamstring strain, is in the first year of a five-year $251m max contract and has a no-trade clause.
Remember this? Masterful or misguided? Beal, Lillard's latest extensions raise questions
Elsewhere in the Eastern Conference, rival executives are reportedly keeping a close eye on Miami as a potential mover before next month's deadline. After topping the East last term, Erik Spoelstra's side have been hampered by injuries and a failure to strengthen over the summer.
Currently 21-19, the eighth seed at the time of writing, last year's Eastern Conference Finalists have been teetering around the .500 mark and questions remain.
P.J. Tucker's absence has been felt after he agreed a three-year, $33m deal in Philadelphia over the summer, while Victor Oladipo – who led them in scoring during a 104-96 win against Phoenix overnight – remains an unknown given his injuries, despite a few flickering bursts of brilliance.
He was very close to signing with the Wizards this past offseason, before they withdrew their offer at the 11th hour and the 30-year-old shooting guard then opted to re-sign with the Heat.
---
Free agent chatter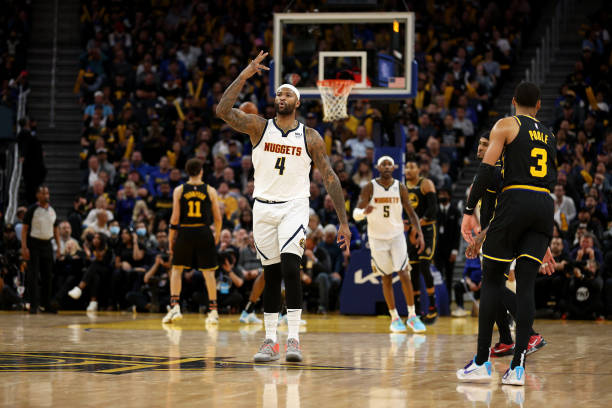 Free agent big man DeMarcus Cousins has been reportedly working out six days a week in Las Vegas as he hopes to make a return to NBA action.
The Lakers will bring him for a workout, per Bleacher Report's Chris Haynes. They also held a workout with free agent shooting guard Tyler Dorsey, recently waived by the Dallas Mavericks.
Anthony Davis' ongoing foot injury has only intensified their desire to add a veteran center, which they can do now teams can sign players to 10-day contracts. Speaking of…
They've already unveiled free agent wing Sterling Brown and his deal will expire after they play Philadelphia next Sunday (January 15). Mavericks head coach Jason Kidd refused to rule out potentially bringing back Kemba Walker on a 10-day contract after he was waived on Friday.
Free agent shooting guard E'Twaun Moore, a career 38.8% three-point shooter, believes he can still help teams if granted an opportunity. The 33-year-old is working out and staying physically ready right now, should he receive a call, but also making plans for his post-NBA career.
In a piece with The Athletic's Mike Vorkunov, he said: "I got to be prepared if a team doesn't want to pick me up. Then what am I going to do?"
As Vorkunov details, the 11-year veteran views former NBA player Junior Bridgeman as a role model given his successful business ventures – Bridgeman's estimated net worth is $600m.
Moore, who most recently made 34 appearances (regular season, playoffs) for the Phoenix Suns in 2020-21, has earned more than $42m during his pro career, but has already accumulated another $40m in various business interests after spending $6m to acquire them, per Vorkunov.
Having graduated from Purdue with a bachelor's degree in organisational leadership, he's not yet satisfied and has financial targets in mind: "That's just getting started. I want to try get nine figures, want to make way more off the court than I did playing basketball."
Picture source: Getty Images