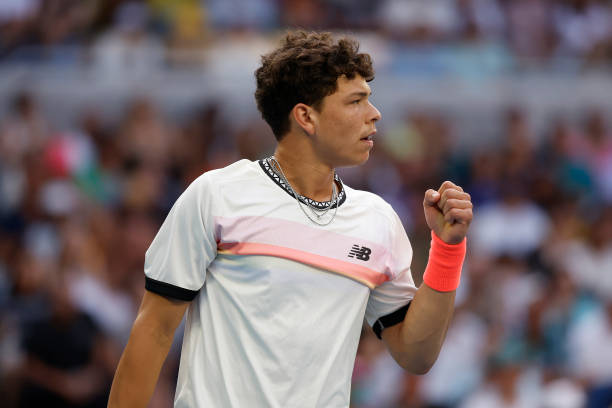 Today's results mean there could be as many as five more first-time quarterfinalists in this year's Australian Open, including teenage duo Holger Rune and Linda Fruhvirtova. Rune will face Andrey Rublev after the Russian was on form vs. Dan Evans, while the 17-year-old ousted compatriot Marketa Vondrousova with Donna Vekic next. Elsewhere, Grigor Dimitrov made Novak Djokovic sweat before Roberto Bautista Agut ended Andy Murray's memorable run.
plain sailing? Pliskova-Zhang, Bencic-SABALENka on Monday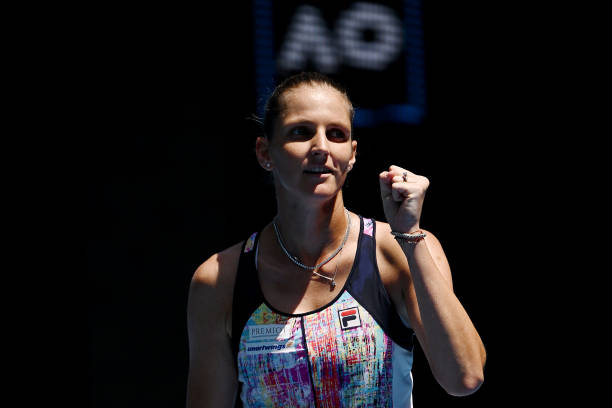 After a manic few days packed with action… Day 6 was largely straightforward, without much fuss in the day session – 11 matches and 10 straight-set victories across both tours.
Former world no. 1 Karolina Pliskova, a semifinalist back in 2019, ran out a 6-4, 6-2 winner against Russia's Varvara Gracheva and will next play her first seed of the tournament – China's Shuai Zhang [23] on Monday – after she ousted American qualifier Katie Volynets 6-3, 6-2.
"The conditions here can be quite good for me, I've been playing quite well and am happy. She [Varvara] played quite well, I expected a little easier match to be honest but it's the third-round, you have to be ready… honestly thought I didn't have many troubles out there."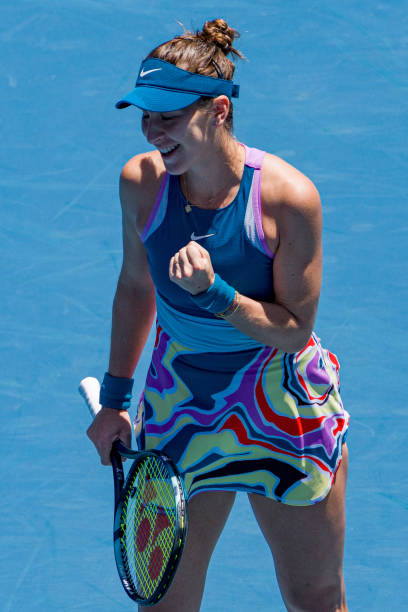 Olympic champion Belinda Bencic earned a 6-2, 7-5 win over Italy's Camila Giorgi, before delving in the details during her post-match press conference about the difficulty of managing the 31-year-old's unpredictability.
She also spoke about reaping the benefits of maturity and discipline under coach Dmitry Tursunov, who had a brief stint with 2021 US Open champ Emma Raducanu last season.
"She's very explosive, has a lot of power, it's not easy to play against but I was mentally ready for that… you try to focus and stay in the match, she's a very tricky player who goes hot-and-cold a lot, just kept trying to do the same thing."
on the benefits under Tursunov's tutelage:
"He's a very tough coach for sure, tells you uncomfortable stuff and that's what I'm looking for, trying to improve everything but he just pushes me a lot, takes me out of my comfort zone, I do what he tells me – trusting him a lot – we have a great year in-front of us.
You have to be ready to do what he demands of you in every practice, it starts there. Tougher, more disciplined – such a big difference – I feel so stupid that I didn't do these things before, just keep working hard and do my best."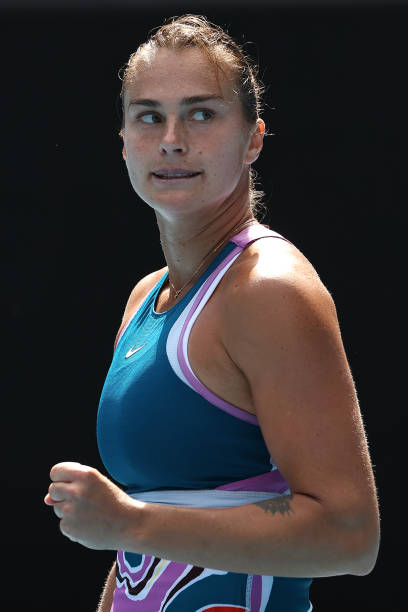 She'll play Auckland Open champion Aryna Sabalenka next, after she comfortably beat friend and Grand Slam-winning doubles partner Elise Mertens 6-2, 6-3 – not an easy situation to handle at the best of times.
Interestingly afterwards, the 24-year-old similarly spoke well about being more boring on the court, exuding a sense of calm and trying to better deal with negative emotions.
"I wish I was boring a few years ago! Need to stay away from negative emotions, fight for every point. It's good that I'm there [as one of the favourites] but I better focus on myself, my game and make sure my dream will happen. I used to get nervous, overthinking, overdreaming… I believed the one thing I missed was being too emotional on court."
on facing Bencic: "She's a great fighter, moving well, hitting the ball quite clean and I'm looking forward to the battle. I think it's about the first few shots, I need to stay aggressive and then the shorter ball will come, fast feet on the first few and need to be like a tiger – stay low, ready.
---
Bautista Agut ends Murray's run, shelton storms through again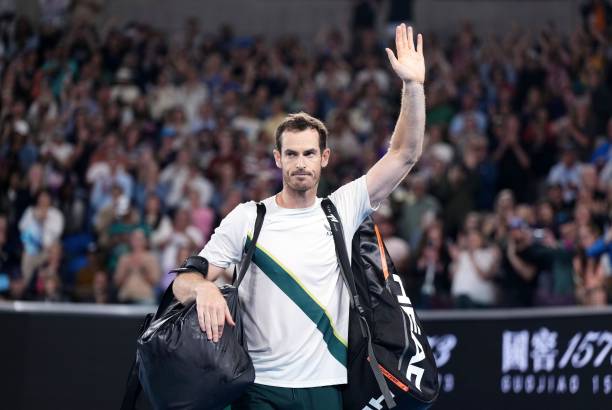 Roberto Bautista Agut was perhaps the worst possible opponent for Andy Murray in R3, but for about two hours, the defiant Brit made fans inside a raucous Margaret Court Arena believe he'd do the impossible again and recover from behind to complete another turnaround victory.
The Spaniard, who had beaten him on four consecutive occasions before this latest H2H encounter, was in no mood to have perhaps his biggest opportunity at a Major title royally spoilt and regained composure after losing a frenzied second set with a tiebreak he had served for.
Murray lost set one in just 29 minutes and was struggling, both physically and mentally, to engage with everyone knew would be another arduous task against the former top-ten player.
Then, he displayed another admirable fightback and held firm under duress in the second as the crowd got on-board – while Bautista Agut made more than double his first set's unforced errors.
Rather than panic, he just got better in response. In the third, RBA won all 18 points behind his first serve, cleaned up his unforced error count (11 to 4), while playing the long game against a three-time Major champion who ultimately couldn't match him when things were at their peak.
The same could be said in set four, Bautista Agut scoring a break to love on the Murray serve at 4-4, allowing him to serve for the match and a last-16 berth in a Major for the 13th time in his career. Murray looked exhausted and rightly so, this final act one step too much to overcome.
He'll play Jenson Brooksby's conqueror Tommy Paul (6-1, 6-4, 6-3) next in R4, and understood the crowd rooting for Murray before asking for a favourable change from them early next week:
"Playing Andy at a Slam is very tough, he knows the game well, I'm very happy about how I managed all the nerves and tension. There was a lot of love for Andy, I think. Maybe next round, a little bit more for me! I'm feeling well on court, competing, doing everything I can to play good matches and today was obviously very tough but I could enjoy playing a big Slam match."
Ben Shelton admitted afterwards, he needed to take it to home hopeful Alexei Popyrin and did precisely that, scoring 11 more winners (34) and three less unforced errors (25) while relentlessly saving all four break points he faced en route to a 6-3, 7-6 (7-4), 6-4 third-round victory.
A crosscourt winner on-the-run saw him take a 5-2 first set lead. Soon enough he silenced the John Cain Arena crowd with assertiveness: playing their set two tiebreak well, as his lead ballooned and Popyrin, who didn't play badly by any means, was understandably frustrated.
"I know I came from college tennis, it was rowdy there but this stadium is something special.
You guys were going for your hometown boy today but thanks for all those supporting me, really fun to be a part of – thought it was important to step up and play offensively, Popy has bullied people off the court, had to take it to him and executed. I'm really pleased with where I am right now, it's a pinch me moment going into R4 of the Australian Open.
He said JJ Wolf is a good friend of his, so it'll be interesting to see which American manages to find themselves in a maiden Major quarter-final next week – a timely first H2H meeting between the pair, after the 24-year-old's straight-sets win (6-4, 6-1, 6-2) against lucky loser Michael Mmoh.
---
how's your nerve? Rublev-Rune, de Minaur vs. Djokovic set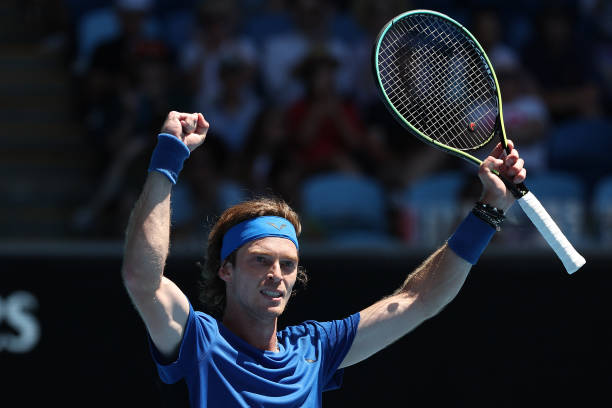 Andrey Rublev said he could feel Daniel Evans' stress levels intensify, which helped him play even better as their encounter wore on after clinching set one in a match-high 49 minutes.
6-4, 6-2, 6-3 was the final score, a little after two hours on court and Rublev would've been grateful to avoid an extended contest against Evans given their H2H history (he now leads 5-4).
The 25-year-old Russian had a +38 differential between winners and unforced errors (60-22), saved all four break points he faced and lost just ten points behind his first serve throughout.
"Match-by-match, I'm playing and feeling better. After losing twice to start the year, I lost a bit of confidence so didn't know how it'd be [in Australia]."
He'll play Paris Masters champion Holger Rune in the last-16, and refused to look too far forward – admitting he has previously been guilty of such, but not anymore. Mentally, he also conceded his counterparts in the top-10 world rankings are better in that regard too.
"Before, I was thinking about going to the semis or final maybe… and nothing happened. At this level, it's all about [your] mental, they're better at the moment with this."
on facing Rune, who beat him en route to the aforementioned title:
"He's a young, super talented guy and has nothing to lose for the moment because he was just going from underdog position all the time… this year will be challenging for him. He beat me our first match so will feel a bit of pressure to do it again, I have nothing to lose this time!"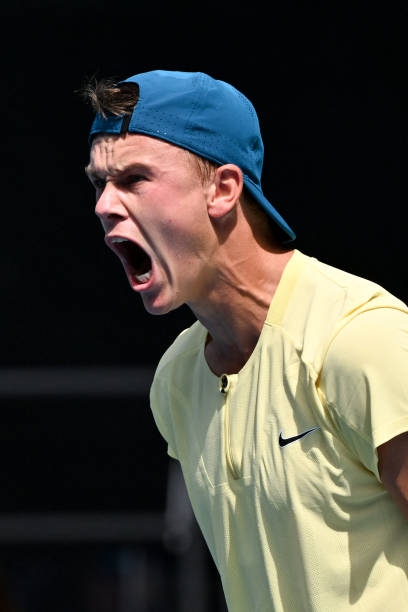 Rune won 6-4, 6-2, 7-6 (7-5) against France's Ugo Humbert and reassured reporters that a fall he sustained in set two wasn't too bad – though was understandably worried originally.
"I don't think about [seeds losing], focusing on matches I have to play. I know what's happening but every match is tough, everyone's playing amazing – I was really solid today, played good."
When asked about Rublev's comments, he highlighted his self-belief and is looking forward to their latest meeting early next week.
"I never felt like an underdog because I have high ambitions. He's a super tough opponent, obviously playing well, [he won in] straight-sets too, really solid forehand and backhand, has no weakness.
I have more confidence, built a lot last year, but know I have to play well. You can see from all the matches so far, I'm improving really quickly.
I'm managing how I play each shot, stay very close to the baseline and as aggressive as I can… stay very cool on the court, not using too much energy, trying to improve everyday."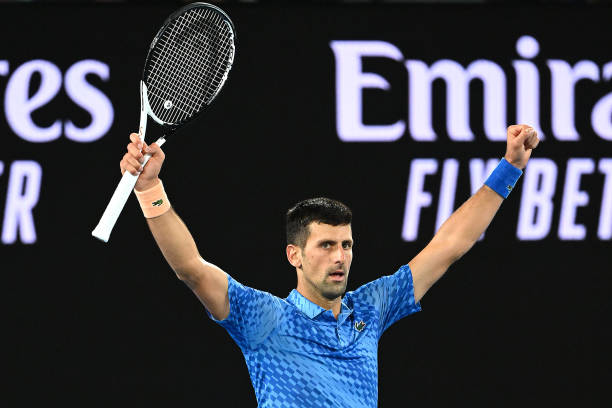 Grigor Dimitrov had a dicey start, but played his way into things and caused Novak Djokovic more problems than the scoreline suggests: 7-6 (9-7), 6-3, 6-4 in just over three hours on court.
The former world no. 1 saw three set points saved on the Bulgarian's serve, and served for the first at 5-4, before some brilliant backhands and a flurry of errors saw Dimitrov level the score.
Djokovic saved two set points himself and took it into a tiebreak, one which both had opportunities to close. Novak eventually closed it with a forward foray to the net, sinking an unreturnable volley, before requesting medical attention for his existing injury between sets.
That left hamstring injury still lingered, and he pulled up during the latter stages of set one.
At the end of a 77-minute first stanza, one where Dimitrov finished stronger, he needed to take advantage while the Serbian was still flagging. Instead, he found himself repeatedly having to stave off break points (2-1 down, then at 3-2), and the pressure eventually told.
Facing an ominous two-set deficit by this stage, Dimitrov was quickly down a double break in set three but rather than fold, the 31-year-old persisted – much to Djokovic's frustration. He knew he couldn't afford another prolonged encounter, like his four-set win over Enzo Couacaud in R2.
Soon he'd finish the job, in typical Djokovic style: having the last laugh in a 31-shot rally to earn two match points. Another Dimitrov error, his 50th of the contest, ended an entertaining battle.
"Your energy gives us strength in the important moments. How I felt went up-and-down, I admire and respect Grigor, he's one of my best friends on tour – one of the most talented, been around many years, a great athlete. I thought a double break in the third would be enough but he was locked in from that moment, up until the last shot I didn't know if I'd prevail or not."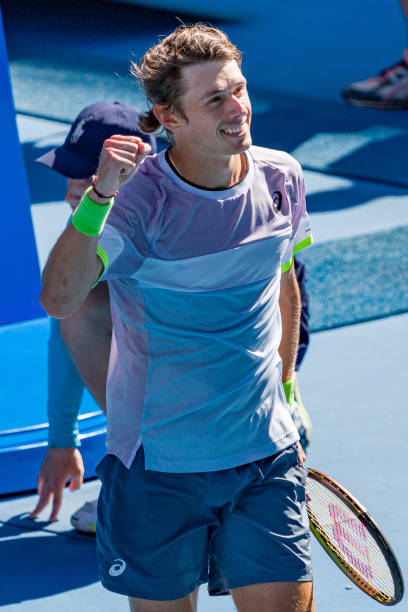 Alex de Minaur is Australia's last-standing hope after a 7-6 (7-0), 6-2, 6-1 win over Pune runner-up Benjamin Bonzi and stressed he was content making incremental improvements.
The 23-year-old is into the second week of a Major for the fourth time in his career, and had the same amount of unforced errors (21) as Bonzi managed winners… with a +12 differential himself.
Bonzi, by contrast, spluttered double that number (42) and alarmingly only won 53% (37/70) of points behind his first serve. After 74 and 76% in the first two rounds, the 26-year-old couldn't consistently manage to avoid pressure when serving and that saw him broken early in each set.
"The Aussie crowd is amazing and I'm thankful for the Rod Laver Arena fans, need to be tough to beat anywhere, the goal is to go deep everywhere and I'm sure I'll achieve it. It's taken time but I'm feeling very good about myself and keep improving."
On playing against a hampered Djokovic in R4: "I'm not taking notice of that [whether he's injured or not], not shying away from the opportunity though, I like those moments."
---
"Hahaha, probably the quickest on tour, he's improved a lot, has a Slam champion and former world no. 1 – Lleyton Hewitt – in his corner and a great team… so playing in-front of you guys, I don't know how many will be on my side, but a great atmosphere I'm sure and we'll see."
Djokovic on the prospect of facing de Minaur and the crowd next
---
Fruhvirtova fires past Vondrousova, Vekic next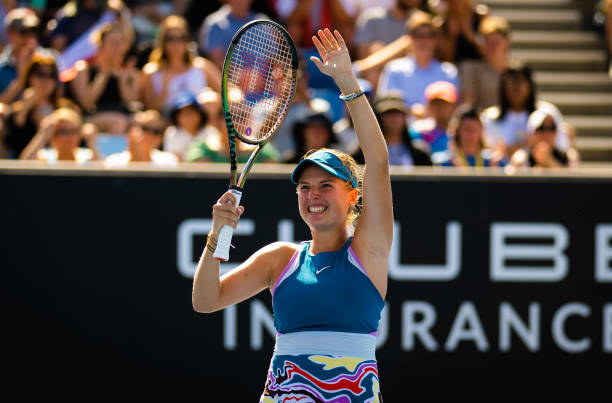 Chennai champion Linda Fruhvirtova's excellent progress continues, after besting Czech compatriot and Ons Jabeur slayer Marketa Vondrousova [PR] 7-5, 2-6, 6-3.
The 17-year-old's serving was patchy at best throughout, with almost half her 11 double-faults coming in the set she lost rather convincingly, but importantly she recovered and cleaned up some errors – recovering from 3-1 down to win five straight games and emerge victorious.
She'll play Donna Vekic in R4, after the Croatian equalled her best result at this Major after a 6-2, 6-2 win over Spain's Nuria Parrizas Diaz. Among the pick of her shots was this big winner:
---
far from easy, but Garcia gets it done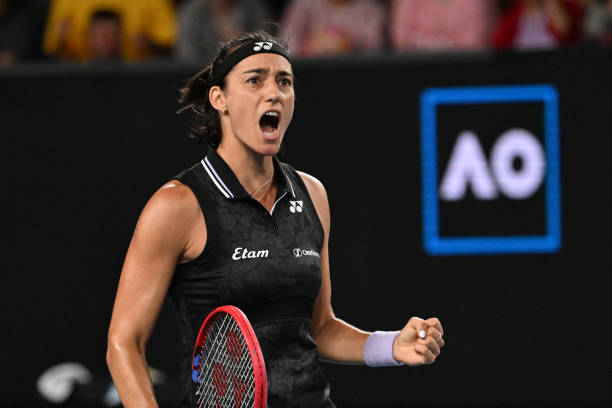 WTA Finals champion Caroline Garcia admitted to some nerves afterwards, but showed steely resolve to rally from a set down and ultimately outlast Germany's Laura Siegemund 1-6, 6-3, 6-3.
The 34-year-old, who had twice won in three sets against Lucia Bronzetti and Irina-Camila Begu this week, couldn't do it a third time but raised the upset alert alarms after a great set of tennis – 83% first serve percentage, 15/19 serve points won and ten less unforced errors to boot (16-6).
Garcia improved plenty in set two, and it set the tone for her comeback. She had 13 winners to Siegemund's 2, while reversing the unforced error count – three less than the German, who saved one break point to level at 2-2 but couldn't do the same when facing two more at 2-3.
They exchanged breaks to start the decider, before Garcia's shot-making applied more pressure on the veteran.
She secured the break to go 4-3 up, before saving two break back opportunities herself in the next game – edging the match's longest game immediately afterwards saw the world no. 4 into round four for the second time, something she will hope is a sign of things to come on Monday.
"I was super nervous, playing in-front of a packed court and unbelievable atmosphere… thanks! I was on edge to fall down [after set one], had to remember it's the Australian Open, I have a shot to go to the second week, even if I play badly, I have to try… you really helped me."
There, she'll play Poland's Magda Linette after the 30-year-old backed up her comeback win over Anett Kontaveit [16] with another seed scalp, this time Russia's Ekaterina Alexandrova [19].
I'll be producing daily round-ups with the latest results, game reports and news at this year's Australian Open, so be sure to stay tuned — moandsports.com for the latest coverage.
Picture source: Getty Images, quotes via Eurosport broadcast unless stated otherwise