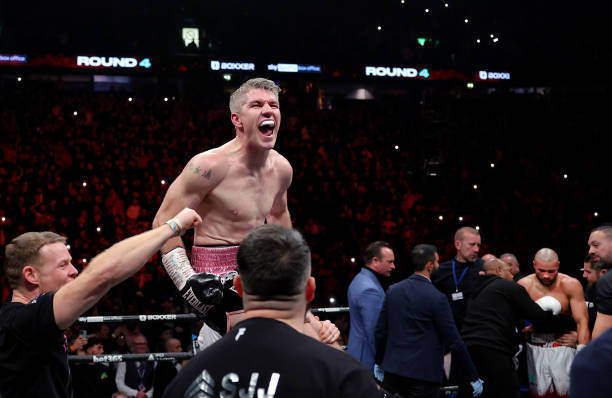 He told everyone that would listen. Yet you had to see to believe: Liam Smith becoming the first man to drop, and stop Chris Eubank Jr with a rather emphatic fourth-round TKO win during their PPV main event on January 21. Talk immediately turned to the latter's rematch clause, a potential illegal elbow, weight complications and much more besides earlier this month.
smith stops eubank to earn career-best scalp in manchester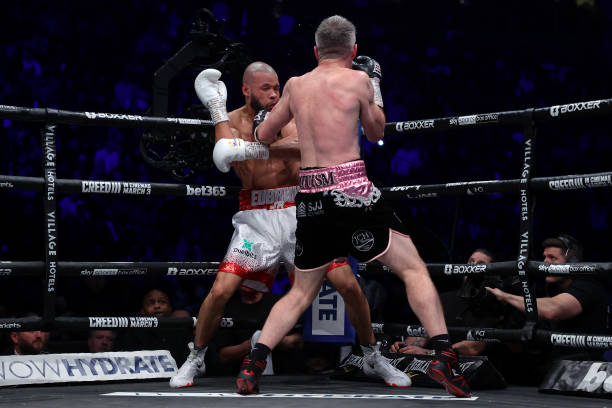 "Anyone with good fundamentals, you've lost!" Smith said on the topic of Eubank Jr's skillset in the first press conference, back in November – first man to knockdown, finish the 33-year-old after landing series of unanswered left hands and an uppercut
"I never let an A-side go into the fight without one," Kalle Sauerland said on the topic of rematch clauses that day – Eubank has until next month to exercise it, after news broke last week suggesting they would consider appealing the decision after elbow
Just as quickly as Chris Eubank Jr outlined his 2023 plans to face WBA and IBF middleweight champion Gennadiy Golovkin – a matchup seven years in the making – Liam Smith emphatically spoiled those plans. It's no wonder his promoter, Kalle Sauerland, inserted a rematch clause.
The 33-year-old (33-3, 23 KOs) now has less than a month to activate that contractual obligation and given how their first fight ended on Jan. 21, Smith believes he'll replicate the same success a second time around on an even bigger scale at Liverpool home ground Anfield later this year.
It's amazing how quickly things change. Although billed as a 50-50 fight, Smith was clearly the B-side – now his options have tripled after exposing Eubank Jr's defensive frailties. Appearing with AK and Barak on DAZN's Boxing Show, the Scouser was recently quoted as saying:
"I just wanna be involved in fights people are talking about, captures the imagination of fans. But I also wanna have another crack at a world title. You know, I'd love to become the first two-time champion [in my family].
I would probably prefer 160, only because [then], I'm a two-time, two-weight world champion – it adds to the legacy, the story of my accomplishments. I felt great at 160, I'm not gonna lie, energy levels on fight week were a lot better than at 154, so I have got a decision to make."
Through three rounds, I had Eubank leading 2-1 but it was a cagey affair in the early going. The third round was his best, landing 40% of his power punches, and it seemed as though he was beginning to go through the gears after being less accurate with his output in the first two:
Busy with the jab and allowed both time and space near centre ring to land a number of uppercuts, breaching Smith's high guard, suggested they would both be even busier in R4.
Now-retired former world champion George Groves, who comprehensively beat Eubank Jr four years ago next month, was on Sky's commentary team and said this between rounds:
"That was a really good exchange for him at the end of the third round. What you can't do with Eubank Jr is stand still, that was the first time Liam stood in-front of him, it's almost like target practice – he will dig his toes into the floor, dig away [with punches].
The uppercuts are breaking through the guard of Smith there, he brought the right hook around the side, it was the first time it wasn't that educated pressure coming from Smith, trying to back him up with head movement and sharp feet."
No-one expected what would come: a comprehensive finish in the fourth.
Eubank Jr attempted to stay busy by flicking out his jab, but wasn't really landing as Smith soon backed him into a corner. He ducked his head down low to one side and before you knew it, was absorbing a flurry of punches – lefts and rights – coming immediately after a big reaction.
Watching in slow motion, it's almost as if he jumped backwards – recoiling – having eaten a punch he didn't see coming, one that severely hurt him. Smith realised and responded by throwing ten more before watching him crumble to the mat, momentarily, in a theatrical heap.
While a conscious effort to show he wasn't badly hurt, Eubank Jr got up too quickly for his own good and was clearly still in a haze as referee Victor Loughlin began his eight count. Swaying from side-to-side, almost as if someone else was controlling his legs, it didn't look good.
The referee could've easily stopped it there, purely because he didn't walk towards him when beckoned, he stumbled unconvincingly towards Smith instead. Seven more punches, a lot of them to the body and in another flurry, saw Eubank Jr tumble over to the ropes. It was over.
---
REWIND: At the time of their maiden press conference announcing this matchup, I said this: 
Although he fired back with reasons why he didn't finish either opponent, citing injury against Williams and a desire to bank rounds against Morrison, the damage was already done.
Therein lies the problem. Eubank Jr, for all his flashy speed and punch power, the patented left hand, his durability and more, critics will point out that he's not the most skilled boxer.
Groves exposed that weakness with a masterclass performance to retain his WBA super-middleweight title back in February 2018, and as you age, it doesn't get easier to hone.
---
On the subject of weight, Eubank Jr's last three fights – all post-lockdown – have been at middleweight. Even with an asterisk next to his second-round TKO win over Matvey Korobov for the WBA interim title, he weighed up at 159.25lbs that night for his anticlimactic Stateside debut.
How did his chin seemingly disappear overnight, against someone in Smith not known for power? Well, the fallout from the Conor Benn debacle last October remains – needlessly rehydrating per their disadvantageous fight terms – that wouldn't have helped his durability.
It's not as though he's been in many wars either, with the aforementioned Groves and James DeGale win the only bouts – both at super-middle – where he really absorbed much damage.
Smith, a former light-middleweight WBO world champion, may be highly-ranked by the WBC and WBO sanctioning bodies right now but has quietly moved up to 160lbs as early as 2019 for his overseas victories in 10-round bouts against Mario Alberto Lozano and Roberto Garcia.
He was last campaigning in his natural weight class scoring a R10 TKO win over two-division world champion Jessie Vargas last April in Madison Square Garden, but returned to home comforts at Liverpool's Echo Arena with a fourth-round finish against Hassan Mwakinyo.
As I covered last month, undisputed champion Jermall Charlo's broken hand injury muddies the waters as far as Smith's world title ambitions at 154lbs is concerned – mainly because he already had a mandatory defence plan in place against Tim Tszyu, and others afterwards.
"Chris is having a laugh saying he's sponsored by KFC, don't. If he wants to keep doing that… he doesn't make the weight as great as he makes out, it'll be tested if it does. His chin and body will be tested, he's not stupid. I know his whole team are aware [how tough this fight is], Kalle made the Conor [Benn] fight too but with no clause… this is just the game he likes to play."
Those words proved prophetic. So, how will Eubank Jr recover from his latest setback now?
---
Results elsewhere on the card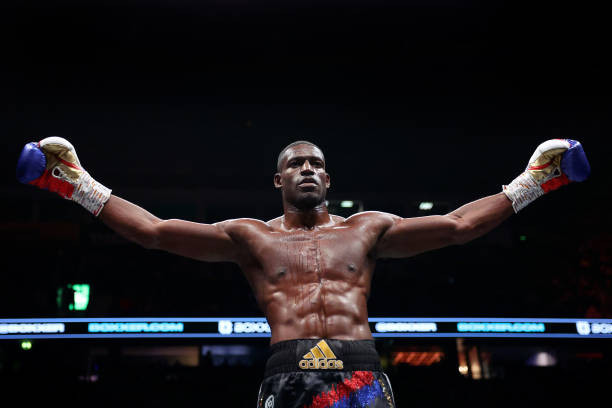 Cruiserweight: Richard Riakporhe bt. Krzysztof Glowacki via R4 TKO
Welterweight: Ekow Essuman bt. Chris Kongo via majority decision (116-113, 114-114, 115-114)
Heavyweight: Joseph Parker bt. Jack Massey via decision (96-93, 97-92, 97-93)
Heavyweight: Frazer Clarke bt. Kevin Nicolas Espindola via R4 RTD (retired, injured right hand)
Cruiserweight: Scott Forrest bt. Amine Boucetta via decision (60-54)
Heavyweight: Matty Harris bt. Jiri Surmaj via R1 TKO
Lightweight: Frankie Stringer bt. Cristian Narvaez via decision (40-36)
Picture source: Getty Images