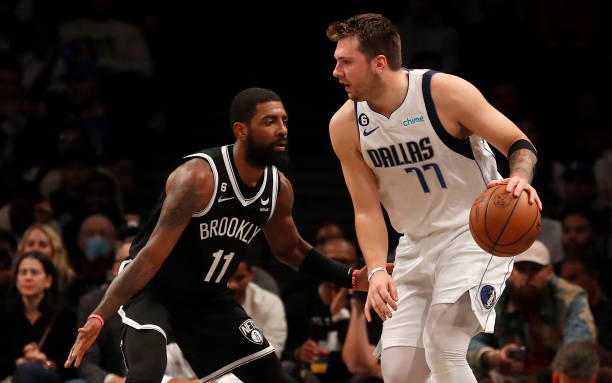 Overnight, news emerged that the Dallas Mavericks agreed a trade package to acquire wantaway star guard Kyrie Irving from the Brooklyn Nets, a few days after his trade request. Given their lofty ambitions to build a true championship contender around franchise cornerstone Luka Doncic, the effort is commendable but will this move age well in the long run?
Mavs outbid Suns, Lakers and Clippers to Irving trade deal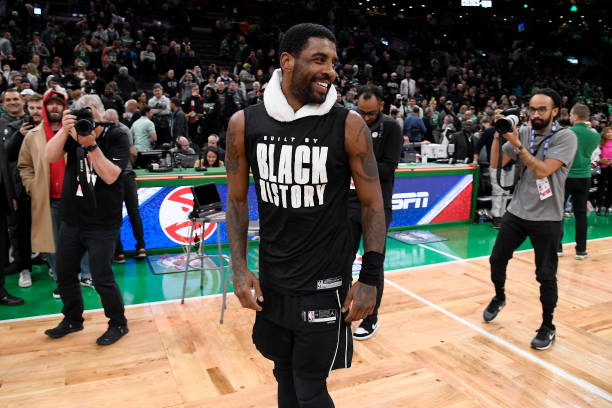 The trade details:
Dallas Mavericks receive PG Kyrie Irving, PF Markieff Morris
Brooklyn Nets receive Dorian Finney-Smith, Spencer Dinwiddie, one unprotected first-round draft pick (2029), two second-round picks (2027, 2029)

It feels somewhat fitting. No-one knew it at the time last week but Kyrie Irving's final appearance for the Brooklyn Nets was against another team he departed on sour terms, four years ago, after once-upon-a-time vowing to resign (he didn't), and chaos ensued that subsequent offseason.
He came to Brooklyn, helped form a big superstar trio, and while one is attempting to forge another path in Philadelphia alongside MVP candidate Joel Embiid, it's been more about Irving's off-court noise rather than his exciting play between the white lines across the league.
Kevin Durant meanwhile, has already tried to unsuccessfully force a trade and his future remains unknown after this latest development. Phoenix are said to be monitoring the perennial All-Star's situation, having emerged on his shortlist of teams he was open to joining last summer.
Experienced point guard Spencer Dinwiddie gets to go home, barely twelve months after the Nets were content enough to trade an injury-stricken veteran who wanted a bigger role – and would've deserved it – but was hamstrung by an untimely serious ACL injury.
Given the league's unpredictability, who knows how long his second stint will last? Dorian Finney-Smith, who signed a four-year, $52m extension in Dallas this very month last year, has been traded for the first time in his professional career. There's more besides.
ESPN reported that Brooklyn are planning to offer the picks they've just acquired – as well as a 2027 first-round pick via the 76ers – in trade talks before the deadline, to improve their roster.
This can't be Dallas' only move before Thursday. Finney-Smith's shooting percentages have been down this season (41.6 FG%, 35.5 3P%) but he's grown into a three-and-d role – becoming more than just a role player, a dependable defensive-minded key piece within their rotation.
Sacrificing him and Dinwiddie, who helped lessen Luka's scoring load and was an adept ball-handler with the responsibility he craved in Brooklyn, means they need reinforcements. Jalen Brunson, who Dallas were unwilling to pay last summer, is having a career year in New York.
Perhaps typical given his own window is closing… most of the speculation surrounding Kyrie's situation felt focused on the Lakers and whether they'd secure a reunion between LeBron James and Irving, given their successful stint together yielded a championship in Cleveland.
---
What did the other interested suitors offer?
More details are likely to emerge from their respective trade offers in the coming days
Lakers: One first and Russell Westbrook — then two first-round draft picks, unspecified players
Clippers: Luke Kennard, Terance Mann, one future first-round pick, two first pick swaps
Suns: Chris Paul, Jae Crowder and unspecified draft picks
---
Given all the negative PR that has come his way, it's unsurprising to hear Nets owner Joe Tsai was reportedly unwilling to let Kyrie go to his preferred destination.
Regardless, the relationship was seemingly beyond repair after the 30-year-old was left insulted by the terms and clauses inserted into the franchise's contract extension offer and the Mavericks' trade package was deemed better than the Lakers' approaches, which included three-way deals.
Irving was seeking a four-year, $198.5m max extension and is eligible to sign a two-year, $83m deal with the Mavericks before June 30.
Availability is the best ability though, and Kyrie has only managed 143 regular season games over the past four seasons: injury, the COVID-19 vaccination debacle and a suspension for promoting a movie with antisemitic themes among the reasons for extended absences.
Dallas GM Nico Harrison has a long history with Irving, dating back to their Nike days together, and head coach Jason Kidd was listed as a 'proponent' of the trade while they ran the deal by their franchise star, who didn't object.
That's the most important thing, as far as they're concerned, especially at a time where the Slovenian's high usage rate issue needs to be solved. This move goes some way to doing that.
For all the controversy and negative buzz surrounding him, it's easy to forget that Irving has impressed with his play so far this season: averaging 27.1 points, 5.3 assists and 5.1 rebounds per game with 48.6 FG% and 37.4 3P% splits in 40 regular season contests so far this term.
He's now an eight-time All-Star after news of his selection last month, and the 30-year-old should be into the prime years of a career with plenty of peaks and troughs. Dallas were again willing to take an expensive gamble, much like the Kristaps Porzingis experiment, so will this pay off?
All the evidence suggests not quite, especially considering they will have to double down on their commitment to him over the summer months, but stranger things have happened.
Doncic-Irving is a potent backcourt in theory, but leaves a lot to be desired defensively. Plug that gaping hole off-the-ball, and perhaps this bold move won't age poorly. Given Luka's already begun his rookie-max contract extension and all that comes with it, they cannot afford it to.
Picture source: Getty Images, trade-specific information hyperlinked