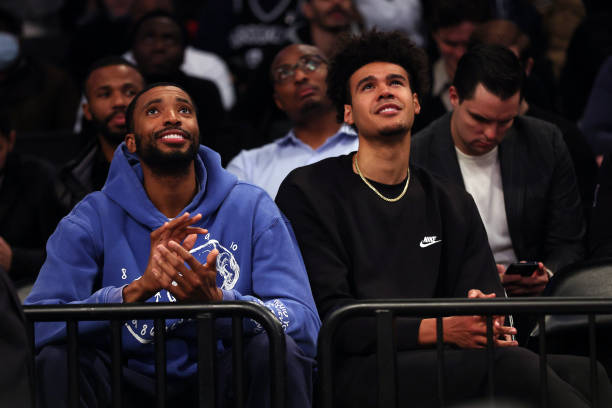 February 9 is now in the rearview mirror, with All-Star weekend almost upon us. After the Kyrie Irving move to Dallas opened up a series of trades – both small and significant – I take a look at them in this piece, assessing where that leaves some ball clubs as well as specific players who'll find themselves in differing situations over the coming months – like the pair above in Brooklyn.
Westbrook traded, lakers secure five players in separate moves
Three-team trade
LA acquires: D'Angelo Russell, Malik Beasley, Jarred Vanderbilt
Utah: Russell Westbrook, 2027 first-round draft pick (top-4 protected, LAL), Juan Toscano-Anderson, Damian Jones
Minnesota: Mike Conley, second-round draft picks (2024, 2025, 2026), Nickeil Alexander-Walker

D'Angelo Russell's last appearance as a member of the Minnesota Timberwolves was a 10-point, 20-minute outing during a blowout defeat by the West-leading Denver Nuggets on Feb. 7.
Fast forward four days and he was back in the purple and gold, befitting a Los Angeles Laker, after a three-team trade saw the point guard return to the side who drafted him back in 2015-16.
A lot of unsavoury matters saw him leave on sour teams at the time but playing two seasons in Brooklyn was a maturing experience for him, the latter seeing him earn an All-Star berth, though questions over his true shooting efficiency and decision-making still linger in Year 8 of his career.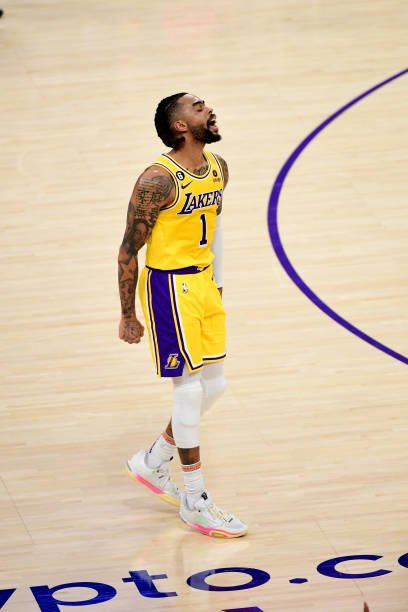 Averaging 17.9 points, 6.2 assists and 3.1 rebounds on 46.5 FG% and 39.1% from three-point range in 54 contests for the Timberwolves this term, it'll be interesting to see how he fares back under the bright lights in Los Angeles again. Additional pieces have been added to the puzzle.
Seven-year shooting guard Malik Beasley and five-year power forward Jarred Vanderbilt were both acquired to bolster further depth in the above trade from the Utah Jazz, who have now clearly pushed the rebuild button after surprising critics with their excellent start to the season.
Beasley had averaged 13.4 points, 3.6 rebounds, 1.7 assists and 39.6 FG% in 55 games this term – 13 as a starter.
Meanwhile, Vanderbilt had similarly modest individual per game statistics (8.3 points, 7.9 rebounds, 2.7 assists) for a handy young player who hasn't managed more than 25 minutes per game in his young NBA career to date.
As for the other Lakers-centric trade…
Denver acquires Thomas Bryant
Lakers: Davon Reed, Mo Bamba, second-round draft picks (2024, 2025)
Clippers: Bones Hyland
Orlando: Patrick Beverley, $2m cash, second-round draft pick (2024)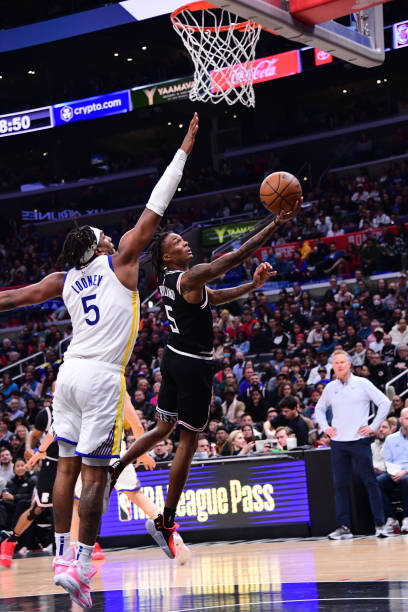 As I reported last week, Denver were floating Bones Hyland in trade talks and after interest from plenty, found a suitable destination: Lakers' local rivals in the Los Angeles Clippers, whose desire to secure another point guard – sorry John Wall – was well-documented in recent months.
Experienced vet Patrick Beverley, a better acquisition on paper than on court for the Lakers, was shipped to a rebuilding Orlando side who currently hold the league's third-worst record (24-35).
Thomas Bryant's four-year spell in Washington has reinforced the belief he deserves an opportunity for more minutes than he got with LA after Anthony Davis' injury recovery, so the 25-year-old big man now finds himself in a more favourable position with the Nuggets.
As for fourth-year center Mo Bamba, the 2021-22 season proved there's still a promising player in there so long as on-court continuity and consistency can be achieved. Sure it's easier said than done, but represents a low-risk move for the Lakers who replenish the Bryant void without fuss.
San Antonio acquires: Khem Birch, 2024 first-round draft pick (top-6 protected), second-round picks (2023, 2025)
Toronto: Jakob Poeltl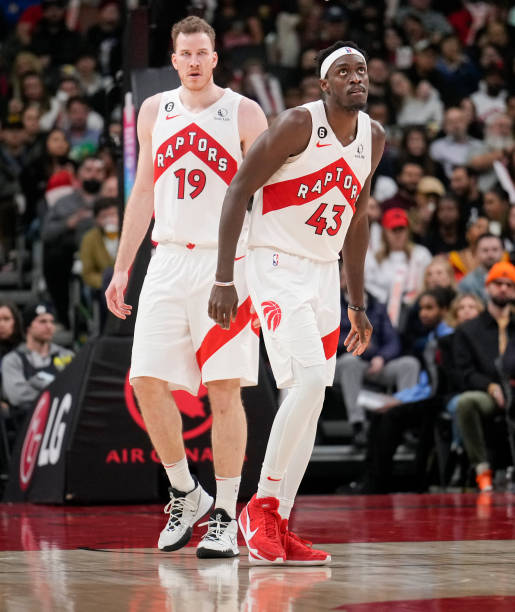 Little over a month ago now, I wrote a piece on Jakob Poeltl's contract situation in San Antonio and how a possible trade would only solidify their tanking efforts for the much-anticipated unveiling of one Victor Wembanyama this summer.
Things went quiet for a while, as it remained unclear whether Toronto would be sellers or buyers at the deadline, with OG Anunoby and Fred VanVleet among the players heavily linked with blockbuster trades.
Instead, it appears as though they are going to make big offseason decisions.
Nick Nurse's men have improved their backcourt with a dependable figure that is already accustomed to Raptors life to boot. Given how San Antonio were gracious enough to let Dejounte Murray fly the nest this past offseason, this move isn't surprising – the return is decent.
After recording a combined 12 points against Utah and Detroit on his return to Canada, where he was drafted #9 in the 2016 draft, he was one point shy of his season-high with 30 to accompany a season-high six blocks and nine rebounds against the Magic last time out on Valentine's Day.
---
building for a long-term future: Shifting timelines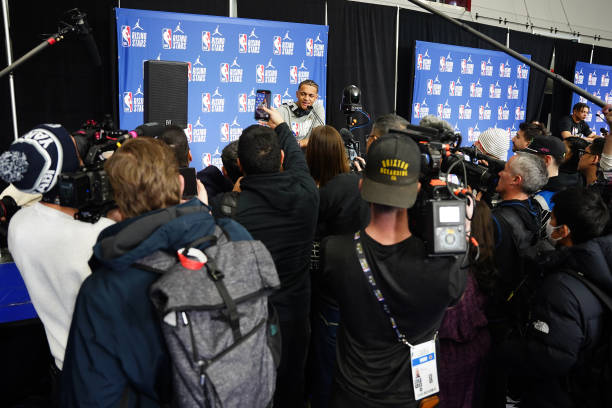 Naturally, San Antonio lose in this instance – but remain hopeful they'll be rewarded with some draft fortune this summer.
Similar to Utah, who have played too well to have favourable lottery odds and still boast a cluster of useful players who could thrive in better situations come the postseason – Jordan Clarkson, Kelly Olynyk and first-time All-Star Lauri Markkanen are among those who remain.
Too competitive for their own good (29-31), it'll be interesting to see how many games they win between now and the season's end.
Gary Harris (28) being Orlando's oldest active player speaks for itself as far as their long-term plans are concerned, with Paolo Banchero leading the Rookie of the Year stakes while Franz Wagner and Wendell Carter Jr (sorry Bulls…) are among those developing.
As for the aforementioned Chicago Bulls, heavily criticised for failing to make any moves at the deadline, they're seven games below .500 right now and it's clear they need a big change.
That will happen this summer now, with buyout rumours now suggesting they'll soon waive experienced veteran Goran Dragic in favour of a Westbrook/Wall/Beverley roster spot swap.
Speaking of buyouts, it should be no surprise Miami would prefer backcourt depth – Kevin Love or Serge Ibaka – rather than the aforementioned trio. Love is close to finalising a buyout with the Cavaliers, while the Pacers waived Ibaka last week after acquiring him in a four-team trade.
---
The big one: kevin durant back in the western conference, with…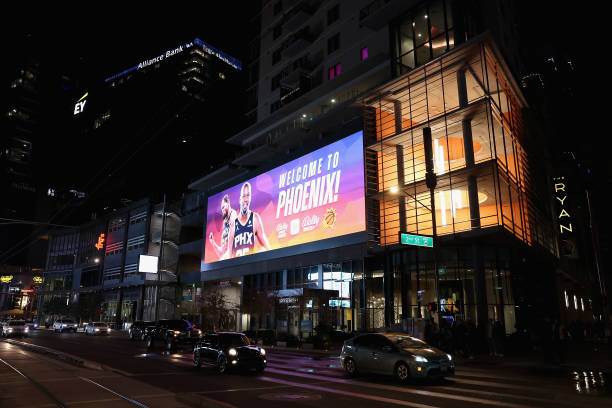 What was that deal, you ask…?
Indiana acquires: cash, George Hill, second-round draft picks (2023, 2024, 2025), Serge Ibaka and Jordan Nwora
Milwaukee: Jae Crowder
Phoenix: Kevin Durant, T.J. Warren
Brooklyn: five first-round draft picks (2023, 2025, 2027, 2029 unprotected, 2028 swap), Cameron Johnson, Mikal Bridges, Juan Vaulet, second-round picks (2028, 2029)
Kyrie Irving's trade request and subsequent move to Dallas had a ripple effect in Brooklyn, with now-former teammate Kevin Durant also asking out – not for the first time – this time getting his wish and preferred destination, joining Devin Booker and Chris Paul in a blockbuster trade.
It's a tad surprising the Suns didn't have to relinquish their starting center Deandre Ayton too, given how this trade package wouldn't have been accepted with these terms little over six months ago, but circumstances shifted rather drastically and their bargaining power weakened.
It took them a while but Milwaukee get their long-coveted P.J. Tucker replacement in Jae Crowder, while the Nets can start a rebuild of sorts with two key Suns players who'll be undoubtedly enthused to thrive under increased responsibility in the Eastern Conference.
Mikal Bridges has steadily improved every season and was a deserving All-Defensive selection last term, narrowly missing out on Defensive Player of the Year honours finishing runner-up behind Celtics' guard Marcus Smart. He dropped 45 vs. Miami just before the All-Star break…
Cameron Johnson's progression hasn't gone unnoticed, a development indirectly leading to Crowder's frustrations in Arizona after reportedly being reduced to a smaller role in the team.
Other notable trades
Rockets acquire John Wall, Danny Green, 2023 first-round draft pick (top-6 protected)
Clippers: Eric Gordon, three second-round picks (2024 x 2, 2027)
Grizzlies: Luke Kennard
San Antonio acquires: Devonte' Graham, four second-round picks (2024, 2026, 2028, 2029)
New Orleans: Josh Richardson
LA Clippers acquire: Mason Plumlee
Charlotte: Reggie Jackson, 2028 second-round draft pick, $1m in cash
New York acquires: Josh Hart, Bojan Dubljevic, Daniel Diez
Philadephia: Jalen McDaniels, two second-round picks (2024, 2029)
Portland: Cam Reddish, 2023 first-round pick (top-14 protected), Ryan Arcidiacono, Matisse Thybulle, Ante Tomic
Charlotte: Sviatoslav Mykhailiuk, two second-round picks (2023, 2027)
Atlanta acquires: Saddiq Bey
Golden State: Gary Payton II, two second-round picks (2026, 2028)
Detroit: James Wiseman
Portland: Kevin Knox, five second-round picks (2023, 2024, 2025, 2026, 2028)
Picture source: Getty Images