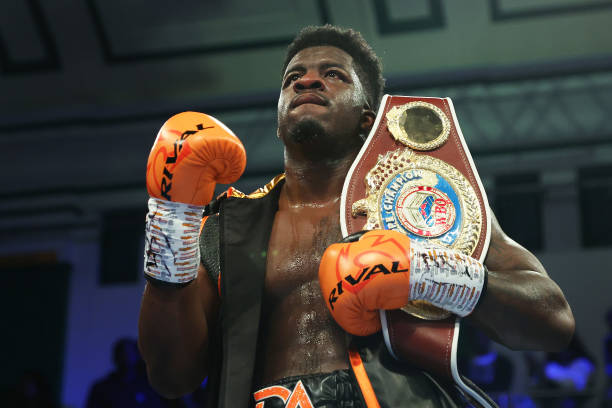 In a main event tussle of two 10-0 unbeaten heavyweights, David Adeleye reigned supreme with a second-round TKO finish against Ukraine's Dmytro Bezus on Friday night, topping the York Hall bill after well-earned title victories for Mark Chamberlain, Henry Turner and more besides.
Adeleye adds his first professional title in style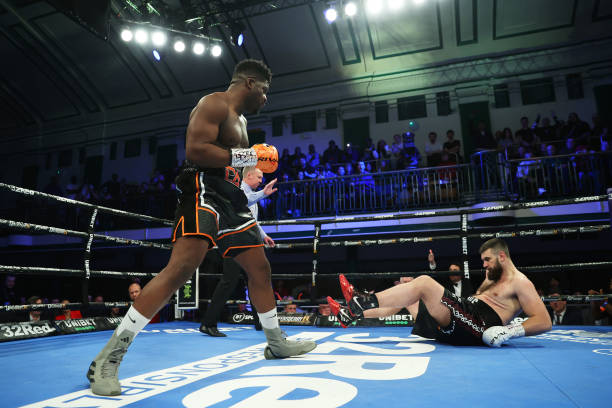 R2, 1:48 – David Adeleye bt. Dmytro Bezus via TKO, becomes the new WBO European heavyweight champion
"I dream of these nights, it was electrifying tonight," Adeleye lauds York Hall atmosphere, but declares this result merely a stepping stone for what promises to be a big future
"He's still learning, a hard-punching young man. I'm actually excited to see him in about six months, it'll be a totally different David!" Theotrice Chambers, a new addition to Adeleye's team looking to implement Kronk-style with US training, tells BT Sport afterwards
"I'm absolutely delighted, just a tremendous performance, gotta keep him busy this year – four times minimum, more fights and titles. We would do [Fabio Wardley] in a heartbeat, ask the BBofC… he'll want it – a great domestic dust-up," Adeleye's promoter Frank Warren says
Against an unknown quantity, in your first headline event, there's always a bit of jeopardy involved. Any hint of trepidation is heightened at heavyweight, where one punch can change your night within an instant – undoing all the hard yards you've dedicated without warning.
David Adeleye passed this test with flying colours as hundreds of fans cheered on, justifying his blossoming self-belief with power and composure against Dmytro Bezus on Friday night.
Bigger tests will await, but to kick off a weekend headlined by Leigh Wood's featherweight world title defence against Mauricio Lara 24 hours later in Nottingham, this wasn't a bad appetiser.
Adeleye was off to the perfect start in R1: wheeling away after scoring a left jab knockdown, before a sneaky uppercut in the final seconds as Bezus appeared to have got his bearings back.
Just as the contest looked to be heating up, after absorbing some resistance in R2, the 26-year-old applied the finishing touch – landing a sharp right to the body and left hook combo moving backwards to the ropes. Bezus was punished for failing to keep the fight at range, spectacularly:
A right to the body and left to the head, Bezus was caught clean on the chin with a shot he didn't see coming. Given his height and reach, why not box at distance and keep Adeleye guessing?
He was lured in up close and paid the price, against a prospect who hasn't faced any real adversity since an eye-opening display against Kamil Sokolowski in April 2021. Frank Warren's post-fight comments suggest that will change before the year's end, encouraging news for all.
That night, he eeked out a 58-57 decision but many felt he was firmly beaten. While highlight reel knockouts are impressive and most amplified in the heavyweight division, there's a big question that lingers: what happens when opponents can take his power punches, is there a plan B?
With Frank Greaves and Theotrice Chambers among others in his team, it suggests work is being done to tackle that part of his game. He spoke about starting to learn about the Kronk style, with Frank knowing what he needed – adding new voices can be beneficial, just ask Anthony Yarde.
He didn't hesitate to share the fact he's had some gruelling sparring sessions Stateside and that this is the start of a new chapter in a career barely four years old. The future is bright.
Olympic bronze medallist Frazer Clarke didn't look good against the durable Pole either last November, but it's definitely something to think about amidst the glow of his first title win.
While Wardley is a wanted man domestically as he holds the British title, he won't be the only name clamouring for a showdown against the 28-year-old after his R3 Nathan Gorman TKO.
Does he look to defend this title a few times against overseas opposition, many who are relatively unknown? Ali Eren Demirezen was last to do so, though other notable names have won it recently including Christian Hammer and now WBA (Regular) champion Daniel Dubois.
The possibilities are endless in that regard and given how the heavyweight division below world level on the domestic scene is now booming again, that's exciting news for all concerned.
---
Chamberlain crunches Lenti in five rounds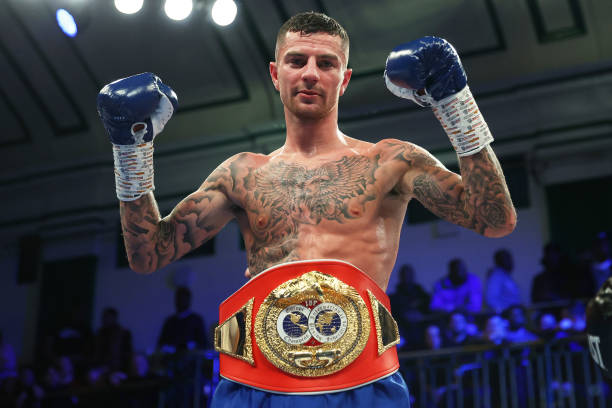 R5, 0:53 – Mark Chamberlain bt. Vairo Lenti via KO, retains IBF European lightweight championship
This was Chamberlain's first defence of his European title and much like Henry Turner in the evening's other title defence – more on him later – the 24-year-old southpaw started as the aggressor with many cheer-inducing sequences in an unapologetically partisan York Hall crowd.
Throwing punches in bunches, wobbling him after a body-head combo just as the ten-second clapper sounded, Chamberlain was firmly in control through two rounds.
Clean counters whipped off Lenti's face and he acknowledged as much midway through R3, being stung for getting too close without throwing anything for the champion to worry about.
The sweat flashed off Lenti's head repeatedly in R4, as Chamberlain continued to connect before another stern warning by the referee after leading with his head too much when throwing shots.
Chamberlain completed the job in the fifth with a counter left which Lenti didn't see coming.
The official started the count, but quickly realised it was futile – the 30-year-old Italian needed medical attention from paramedics in the ring after suffering his first stoppage defeat before returning to his feet shortly afterwards, another reminder of how brutal the sport can be.
---
Turner turns the tide on de Armas to retain title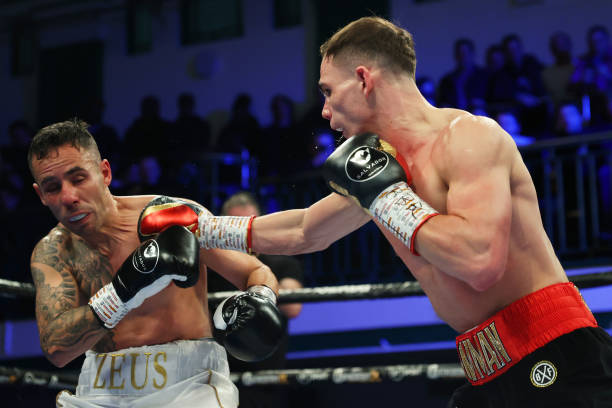 R7, 1:20 – Henry Turner bt. Zeus de Armas, retains WBC International Silver light-welterweight title
This was Turner's first title defence and the champion began promisingly, letting his jab dictate proceedings – much to de Armas' frustration, as he was being hit a little too easy and found himself back up against the ropes upon occasion too without much in the way of resistance.
He landed a five-punch combo early in R2, though referee Mark Lyson argued he wobbled the challenger illegally. Nonetheless, the 22-year-old southpaw was able to counter intelligently while showcasing the difference between the pair in terms of raw speed, given his fast hands.
Sharp left hands greeted de Armas in the third, as Turner jabbed and picked him apart at range, refusing to swarm him after landing big shots – but finished a composed round with a knockdown, as you could sense this matchup would soon be over if he intensified his attacks.
In the fourth, he repeatedly wobbled the Spaniard backwards with more of the same conscious refusal to be drawn forward. He applied pressure in spurts and soon floored him again, though smothering his work meant prolonging the beatdown for an opponent giving little back his way.
Rounds five and six were rougher in parts, though again Turner was the aggressor – continuing to soften him up, but without the same level of success he previously enjoyed.
de Armas appeared to complain about a low blow and almost found himself recovering on the canvas once more, but knew when to clinch, further frustrating the 22-year-old home favourite.
Midway through the seventh (R7, 1:20), a beautifully-timed body shot was the emphatic finish he longed for – not loading up, landing it to counter as de Armas threw to the head:
Despite being dominant, this wasn't a flawless display. Turner could've ended this four rounds earlier with more urgency but stayed patient, aware a finish was imminent as long as he picked his punches without getting overeager. Mission accomplished inside the ten-round distance.
---
Royston Barney-Smith watch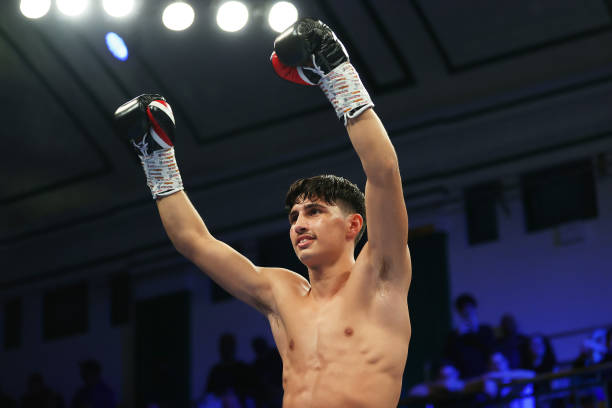 19-year-old lightweight prospect Royston Barney-Smith needed just 67 seconds to dismiss Lesther Lara and improve to 5-0 – logging his third straight stoppage win in five months.
Wasting no time
67 seconds: Lesther Lara
62 seconds: Cruz Perez on Fury-Chisora 3 undercard
36 seconds: Paul Holt on Bentley-Morrison card
He was economical with punch output early on and dropped the 34-fight pro with a deceptively stiff jab to the body. Given the Nicaraguan's immediate reaction, the shot was more painful than it seemed on first viewing – the 35-year-old couldn't beat the count, and just like that it was over.
---
Undercard results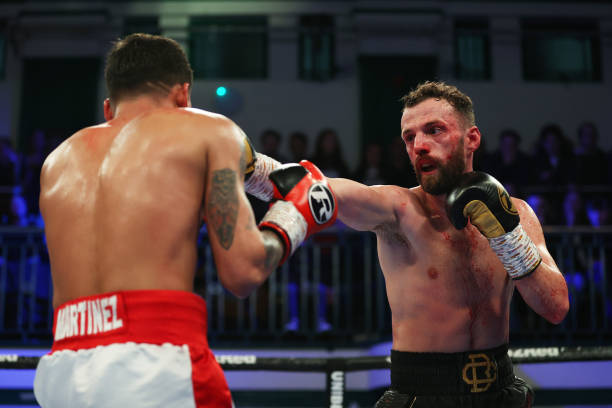 In the featherweight division, Chris Bourke danced with early danger en route to a third-round finish against Darwin Martinez. The Nicaraguan started well, bossing large periods of round one with a litany of right hooks as Bourke was already cherry red across his face as a consequence.
He landed a few body shots, looked confident and expressed himself with some showboating in the corner during the final seconds of a fantastic first round.
It didn't last though: Bourke timed his shots better, Martinez was telegraphing his entries a lot more and found himself countered clinically in the second.
A body shot knockdown proved the beginning of the end for the 25-year-old, who did well enough to recover his bearings ready for the third. In that round, Bourke connected on some good combos and one-twos through the Martinez high guard.
He soon scored another knockdown, before the referee warned him for landing punches to a downed opponent. It wasn't long before more body shots rained down and the finish came too.
Light-welterweight prospect Carl Fall improved to 8-0 after banking another comfortable points decision (60-54), his fifth at six-rounds, against Serge Ambomo.
Elsewhere, featherweight prospect Adan Mohamed also rose to an 8-0 unbeaten record after similarly banking a decision victory by the same scoreline against Francisco Rodriguez.
Teenage cruiserweight talent Aloys Youmbi needed just 38 seconds to blast Jiri Krejci into submission at cruiserweight, three months after Tommy Fletcher dismissed the Czech.
After narrowly losing his debut at York Hall in November 2021, he's now on a three-fight stoppage streak and certainly had plenty to say during a bullish post-fight interview…
---
OTHER NOTES, TIDBITS AROUND THE BOXING SPHERE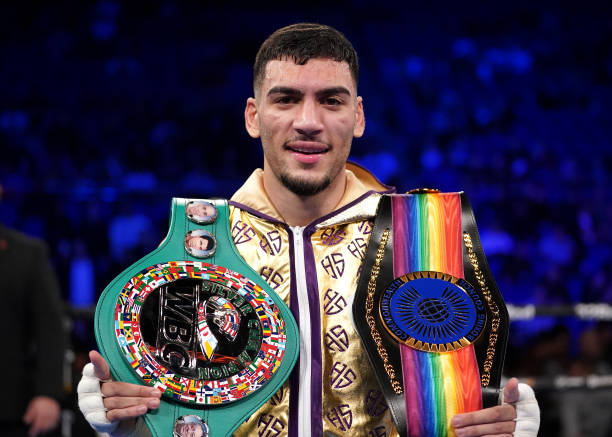 New fight dates to watch out for, involving British fighters

Ben Shalom tells me he wants English middleweight champion Tyler Denny to have a Birmingham homecoming in May, after ousting another unbeaten boxer earlier this month.
Mikael Lawal vs. Isaac Chamberlain has gone to purse bids, must take place by end of July for Lawal's British cruiserweight title following David Jamieson stoppage win in late November.
Middleweight contender Hamzah Sheeraz tells me he's eyeing a July return, having undergone minor wrist surgery after his River Wilson-Bent victory in November
23-year-old says Denzel Bentley is "a few levels above," upcoming challenger Kieran Smith (Apr. 15) but confirms desire to face the winner for the British middleweight title
Rising women's lightweight prospect Caroline Dubois tells me she's targeting an April return, willing to face Rhiannon Dixon in matchup between two unbeaten boxers
Dixon (7-0) is next slated to box against Vicky Wilkinson (5-0-1) for the vacant Commonwealth Boxing lightweight title (DAZN card in Liverpool) on March 11, 27-year-old southpaw is currently ranked Britain's #1 lightweight and #8 worldwide by BoxRec
"All the learning is getting done in the gym, it's about behind-the-scenes stuff – making sure I'm ready physically and mentally, just training. Rhiannon is in an interesting fight for the Commonwealth title, there's some smaller titles flying around but I'd love to fight her, 100%."
Dubois reveals family bereavement for one of Maria Ines Ferreyra's coaches meant the highly-rated Argentine also pulled out on short-notice after being an initial replacement, Feriche Mashaury was last resort option to stay active and remain on Azim-Reyes card
Zak Chelli says Lerrone Richards matchup in November possibly fell through because 30-year-old doesn't want to fight him, points to new trainer as evidence – wants a world title eliminator by end of 2023. They've now been mandated to fight a final eliminator
Richards hasn't fought since winning IBO world title in Dec. 2021: "If he fights me and loses, he's got to reset from the beginning… He's won British, European, IBF titles… I'd be happy to take it but I've said make sure there's a reserve if he pulls out unlike last time."
As I reported earlier this month, super-bantamweight prospect Dennis McCann will return on April 15 on the Joyce-Zhang undercard after his Joe Ham R8 TKO… meanwhile lightweight prospect Sam Noakes will also feature on the bill defending his two titles
Adam Azim reveals he's awaiting MRI results, might have sustained a small fracture on his right wrist after going the distance during 10-round main event against Santos Reyes
Picture source: Getty Images, quotes via BT Sport broadcast or my own interviews