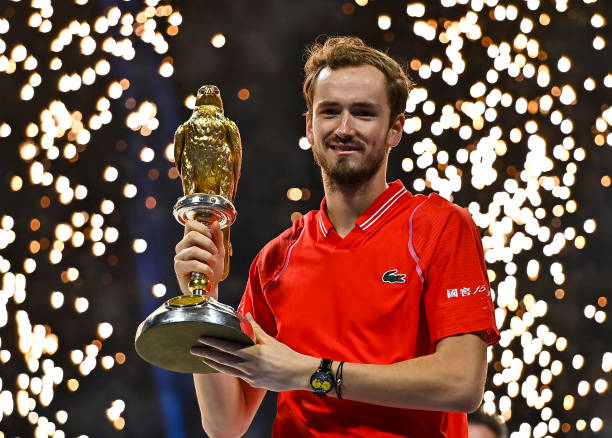 2021 US Open champion Daniil Medvedev started assertively and produced more on the big points against a determined Andy Murray display, in an entertaining battle of former world no. 1 players. Having built up confidence and momentum with consecutive ATP titles after Rotterdam last weekend, can the Russian go on to break his hoodoo at the upcoming ATP 1000 events?
Medvedev ends Murray's miraculous run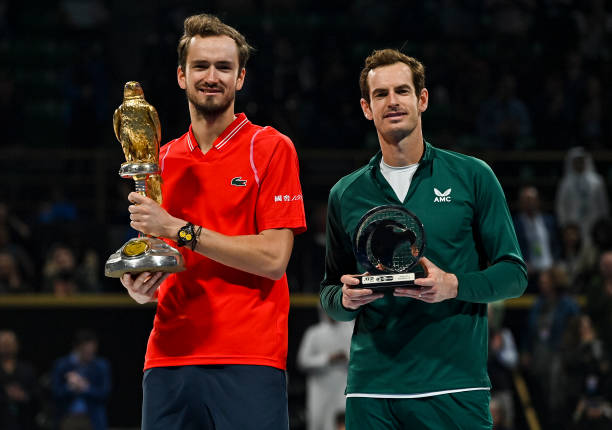 A first-time Qatar Open entrant and now a maiden winner to boot: Daniil Medvedev.
He said it best when asked immediately post-match for his thoughts:
"It was a tough match, we were both struggling to find rhythm because of the wind. Now the tournament is finished and I won, I can say these balls are not good for hard courts, I don't like them and had wrist problems in Australia.
A big fight, both were playing bad in some moments, then suddenly amazing. I managed to find momentum in Rotterdam, didn't feel good before the tournament but started to play really good, serve and move better, it was tough for Andy to put balls through me. Now, it has to continue for as long as I can."
As far as major titles outside the Grand Slam events are concerned, Medvedev should have more than he does.
Cincinnati and Shanghai (2019), Paris (2020) and Canada (2021) are the quartet of tournament triumphs he currently holds, yet an inability to consistently crack into the semi-finals and better at most ATP 1000 events is something he'll look to rectify.
Clay hasn't been kind to him (Monte-Carlo, Madrid, Rome), Ontario and Paris have been dicey and the upcoming pair have been disappointing: Indian Wells and Miami.
In the same half of the Dubai draw as Australian Open champion Novak Djokovic, it'll be interesting to see how next week shapes up.
You could say similar for Murray, who continues to rack up impressive wins over top-ranked players as his resurgence continues.
As far as quick turnarounds go, he faces Marseille champion Hubert Hurkacz [5] in R1 after the Pole's 6-3, 7-6 (7-4) win over Benjamin Bonzi earlier today.
The 35-year-old is right to take encouragement from a spirited showing against Medvedev, but he was punished for being tentative during their longer rallies.
By the time he incorporated more aggression and changed up his tactics, the Russian already had a commanding lead in both sets (4-1 in set one, 3-1 in set two).
Any misstep on the three-time Major champion's part would see the match quickly evade him, and so it proved – without doing much wrong in truth.
Some big serves (204, 201 and 205km/h) helped the 27-year-old evade danger in set one, but two untimely double-faults presented Murray with a chance out of nowhere.
Even with those wobbles, Medvedev did enough to outmanoevure him from behind the baseline with some sturdy shot defence and even better point construction.
Broken early in the second set after a beautiful return ace on the stretch at the back of the court, Murray had half-chances to restore parity and eventually did so.
He won a breathtaking rally to break back at 3-3, before undoing all that hard work from 40-0 up at 4-4. Medvedev didn't need any motivation to finish the job.
After disappointing Major results in New York and Melbourne, it would've been easy for him to wallow in self-pity after falling out of the world's top 10 last month.
There were understandable questions over possible burnout, but you can see Medvedev is playing with more confidence now than he has in previous months.
Metronomic winning, especially when you're not feeling 100%, will help in that regard. He's won titles in consecutive weeks on tour for the first time in his career and that speaks to his maturity, aware of the difficult challenges that lie ahead.
His persistent defence and a high shot tolerance means that outside the Djokovic-Nadal duopoly, he stands out from the pack on a busy ATP tour where most of the top players can beat one another on a regular basis.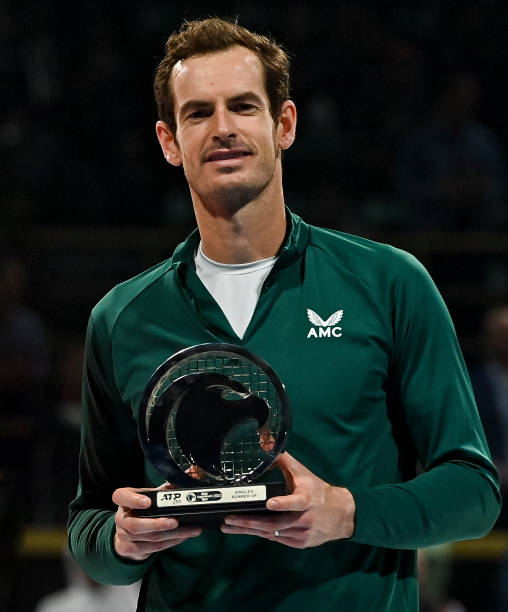 As such, Murray should be heartened after a memorable week reinforced the belief he's still got what it takes to match – and beat – the best players with consistency.
He hasn't been lucky with draws but has quietly whittled his ranking down over time, persistently logging the practice hours while maintaining high expectations of himself.
Many in the British media have branded this a second career and while the rollercoaster ride matches are exciting for fans, he needs to be more clinical to bridge the gap further. It's easier said than done, but if anyone can do it, you'd back Andy.
Picture source: Getty Images, quotes via Amazon Prime broadcast