Although calling out welterweight pair Conor Benn and Florian Marku attracted all the attention in the immediate aftermath of the 26-year-old's win earlier this month, The Hitman's confidence stems from years of California-based training – something most of his contemporaries haven't experienced. He wants more.
Unbeaten welterweight McKenna eyes three more 2023 fights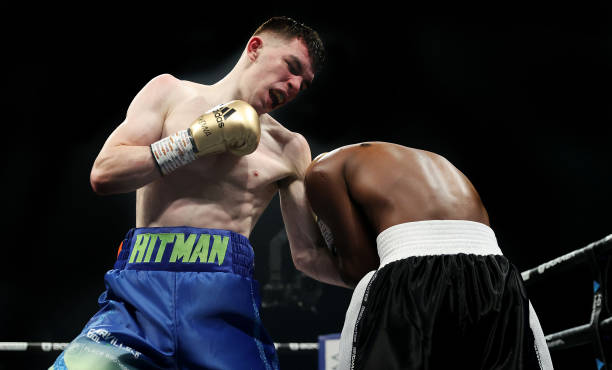 "If I can't get Conor Benn… Florian Marku is a no-brainer on Sky. I've called him out numerous times, we both have big fan bases, Albania vs. Ireland."
McKenna described Denes as a very slippy, tricky but gamely opponent 'who came to win' – a change in opponent mindset given criticism levelled at the low matchmaking he's had to this point as a 13-0 pro with 12 KOs
on his noteworthy experiences Stateside so far: "I've spent four years learning the pro ranks, been in with the world's best… training camps with Jose Ramirez, Josh Taylor, sparred Vasiliy Lomachenko and Ryan Garcia…"
Irish welterweight prospect Stephen McKenna (13-0, 12 KOs) wants to finish the year with a 16-0 record and preferably, a big name on his resume too after another stoppage win earlier this month on the Adam Azim vs. Santos Reyes undercard.
Bridging the gap between prospect and contender is easier said than done especially in an uber-competitive 147lb division, but the 26-year-old believes a wealth of experience training with world champion boxers Stateside will help him long-term.
Currently residing in California, he made his professional debut on US soil and fought there four times in 2019. Three fights in three months – including two in two weeks – post-lockdown was next, during a disruptive 2020 for everyone worldwide.
A quartet of UK televised bouts followed on Channel 5 in 2021 and while he only had one outing in July last year, insisted inactivity won't repeat itself this time around after emerging victorious against his toughest career test yet: Brendon Denes.
The Zimbabwean (9-3, 6 KOs) had won divisional titles in Africa and was unbeaten until he ran into a pair of fellow undefeated prospects – Russian-born Azerbaijani Roman Zakirov (MD8, May 2022) and Vitaly Petryakov a month later (TKO9).
22-year-old Russian talent Petraykov (14-0, 11 KOs) followed up that win by stopping Roberto Arriaza (TKO6, Sept. '22), the durable Nicaraguan who acquitted himself well in a losing effort to Michael McKinson in Bournemouth before Christmas.
So with that background in mind, it represents McKenna's best win and one he wants to improve upon against tougher opposition later this year.
High-profile sparring, training with world champions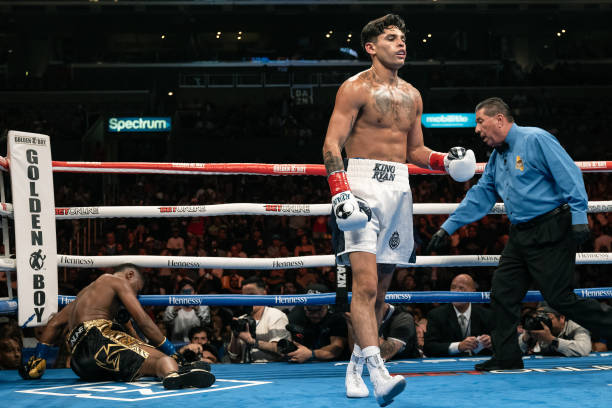 After all, time waits for no man. Little over two years ago, McKenna was heavily criticised by fans on social media for sharing sparring stories after rounds with former interim WBC lightweight champion Ryan Garcia.
The easy ammunition was a padded resume and KO ratio, largely boxing opponents with lopsided records. France's Moussa Gary went the distance with McKenna in September 2021 and competition has incrementally improved since then.
As quoted above, he recalled having training camps and sparring sessions with multiple world champions – one of many benefits basing himself overseas.
Josh Taylor unified the 140lb division against Jose Ramirez in May 2021, while two-time Olympic gold medallist Vasiliy Lomachenko is a multiple-weight titlist himself.
He spoke about having spent weeks training in Mexico, studying the Tijuana style – inside fighting, body and power punching at a high intensity – and learning to adapt.
"Not many [fighters] have, especially those from the UK. The American, Mexican styles are totally different, you have to be ready for anything."
Cliches and histrionics are never far from view in boxing but when Stephen says that, you're inclined to believe him. The older brother of fellow pro, 23-year-old middleweight Aaron, he's saying all of the right things and backing it up in the ring.
As far as his ambitious, consistent callouts are concerned…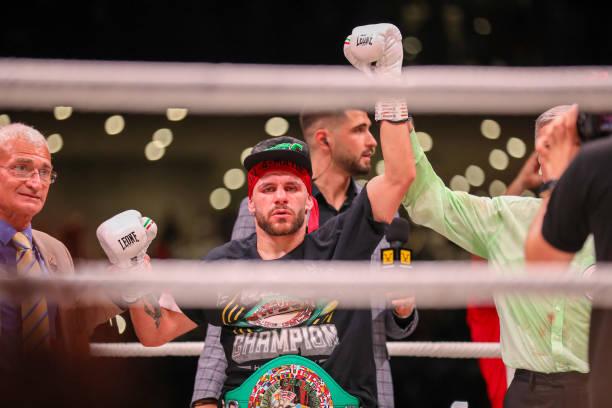 BOXXER promoter Ben Shalom has already shown interest in Florian Marku (12-0-1, 7 KOs) vs. Chris Kongo or Josh Kelly, while #5 ranked contender Conor Benn has more pressing concerns than fighting an unbeaten prospect right now.
Nonetheless, the effort to secure a big-name opponent is there. It's easy to forget McKenna hasn't gone past six rounds as a pro, so would benefit from another step-up next. Should he continue winning, he'll soon have his sink-or-swim opportunity.
Picture source: Getty Images, transcribed quotes from my own interview