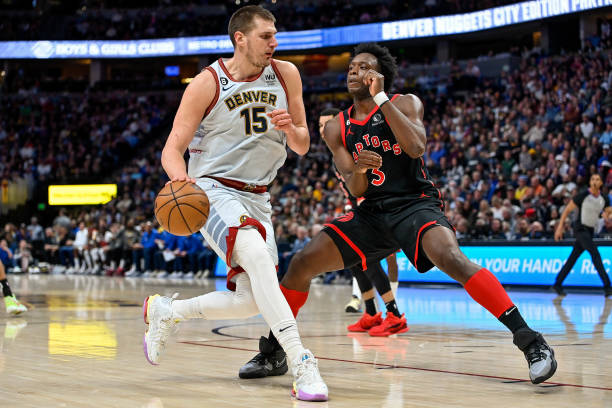 They were down eight against an imposing Raptors side for large stretches of an exciting fourth quarter, but Denver refused to decelerate in their attempts to secure a morale-boosting comeback win and did just that. When you have a two-time MVP in full flow, games are rarely over until the final buzzer sounds.
Denver defiant to send Raptors home raging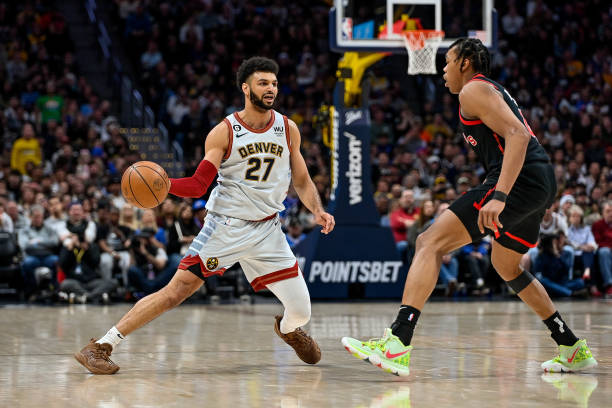 Denver Nuggets 118-113 Toronto Raptors
Both teams shoot 50% from the field, Fred VanVleet (21 points, 14 assists, two steals) led Toronto while Jamal Murray had 24 pts, five ast and three steals
Big man Jakob Poeltl continues his quietly impressive Raptors return: 18 points, nine rebounds, four assists, a steal and block in 32 minutes

Big defensive stops, clutch baskets and intelligent plays, it's no surprise to note Nikola Jokic was decisive in the Nuggets' recovery result.
He finished with 17 points on 5-of-8 shooting, 13 rebounds and nine assists, while his teammates were the beneficiary of a successful challenge call after the Serbian was penalised for a defensive foul late on.
Raptors small forward Scottie Barnes was ejected after an angry reaction at the whistle, with replays suggested he must've spoken out of turn to one of the officials in anger and was swiftly tossed.
Denver have now won four straight and host Chicago in the early hours on Wednesday, after Tyrese Haliburton's buzzer-beating triple iced the game at their expense for Indiana last time out.
From 105-98 after VanVleet assisted Poeltl on a layup inside, Denver outscored their visitors 20-8 including a 15-2 stretch after Pascal Siakam's pullup jumper with 2:20 remaining.
Murray led the way with a game-high 24 points, scoring five straight after that sequence, including a triple from another Jokic feed.
It means the shooting guard is now one three away from tying the franchise record set by Will Barton (804), who was traded to the Eastern Conference in July.
"I believe we still have the No. 1 clutch defence in the NBA. Tonight was another example of our defence stepping up," said their head coach Michael Malone, pleased with his team's ability to limit second chance points in the fourth.
Michael Porter Jr had 20 points, Aaron Gordon added 19 while recent trade acquisition Reggie Jackson eventually found his rhythm in the fourth with 13 points and five assists.
There are still genuine questions over their bench depth, not helped by Bruce Brown's 2-of-13 shooting night in 20 minutes, but Thomas Bryant was a shrewd pickup from Los Angeles and Jeff Green can produce memorable moments.
The best example of that was his ability to get the crowd energised by a pair of first quarter dunks, both assisted by Jackson, but on interior defence, they leave a bit to be desired. It's likely to hurt their playoff rotation, so is something to keep an eye on.
As for the Raptors, their five-game road trip ends in the early hours on Saturday against the Lakers – after playing the Clippers overnight Thursday.
Two games below .500 (32-34), they have a difficult 16-game finish to the regular season but will quietly back themselves to secure a play-in berth.
Time will tell whether their unspectacular trade deadline dealings return to haunt them, in what promises to be a pivotal year for two of their key pieces this summer.
Picture source: Getty Images, quotes via Denver Post