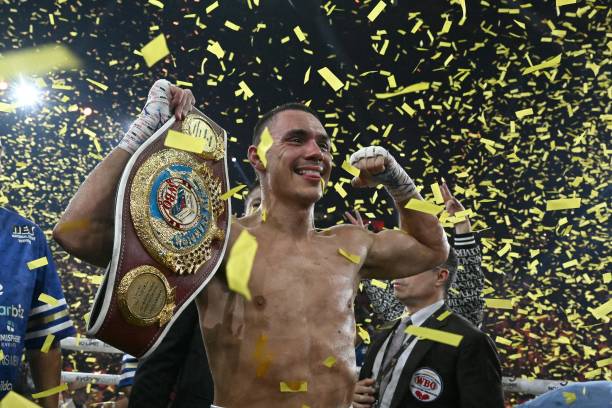 In a battle of two light-middleweight contenders ending a year-long layoff, Tim Tszyu improved to 22-0 with pressure and deadly poise. The ambitious Australian earned a career-best win on home soil over former WBC world champion Tony Harrison as 11,740 cheered for him at the Qudos Bank Arena.

Once more, Tszyu sets wheels in motion for Charlo clash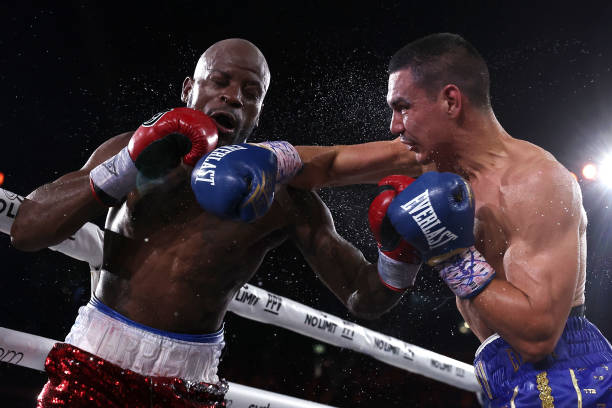 Tszyu thanks fans after career-best win, feels he sent a clear message to Jermell Charlo: "You know what's next, I'm coming to America."
As the undisputed champion responds on Showtime broadcast, saying: "He did what he was supposed to do, stood in there and fought. Harrison faded but I'm none of those guys, I'll make him do different things!"
Harrison unsure what's next after fourth career loss: "I trained extremely hard, the better man won. I'm not giving my assessment tonight but he's onto bigger and better things… I don't know where I go from here…"
"I'm ready, get my hand right, some training and get him back in. You can't compare me and Tony, he wasn't the same after I knocked him out, see me soon," the 32-year-old after broken hand injury scuppered title defence
This was the toughest test of Tim Tszyu's career.
He agreed as much in the build-up and given how R1 unfolded, you could be forgiven for thinking perhaps Tony Harrison's piercing jab and defensive boxing would dim a bright night in Sydney for their man, snatching away his title shot.
Harrison was unafraid to throw with his back against the ropes, while Tszyu's encouraging moments of success with one-two combos were flashy but fleeting.
Charlo spoke about how boxing in a smaller ring could be a reason why his former adversary wasn't moving laterally as much as he usually does, but that things were about to start cooking.
That they did: Tszyu caught him clean with a pair of uppercuts and counter right hands, suddenly there were no questions about his output. Calculated and patient, it foreshadowed a relentless finish.
In the third, Tszyu landed a flurry of right hands which briefly left Harrison on unsteady legs. He responded with double jabs, though a lack of body attacks meant his offensive moves were predictable.
Tszyu rocked him back up against the ropes as the crowd roared him forward, connecting on a pair of right hands and a beautiful hook. It was a big round for the Aussie, but he refused to get overexuberant and wade into danger unnecessarily.
By contrast, Harrison's older brother and head trainer LJ questioned why he was being so defensive.
His limited movement was obvious, making himself a standing target up against the ropes – would he let his right hand go and get Tszyu's respect for his power? Instead, it was the opposite.
Just as quickly as feverish fans inside the Qudos Bank Arena would've urged Tszyu to be more active, his future foe Jermell Charlo called it perfectly before R2 began.
In the fifth, Harrison was content to throw in the pocket but that brought danger too – being caught with counters and straight shots as the body attacks arrived.
They both landed hooks early in the sixth, Tszyu again pressing his visitor up against the ropes as Harrison tried to jab his way out of trouble.
It wasn't working though, as the Showtime commentary team all agreed a 12-round matchup favoured the Australian given his excellent pacing and conditioning.
"Stop overthinking and be a champ," stressed LJ in the corner between rounds.
That was easier said than done, though the former world champion made Tszyu miss more in the seventh without punishing him for that inaccuracy with counters or uppercuts, as he leaned forward up close.
Instead, the optics didn't look good as Tszyu would string together a 10-second power-punching sequence that energised his home fans, and Harrison wouldn't fire back much resistance in time.
Early in the eighth, Harrison was again wobbled up against the ropes as a graphic of their respective records after R7 was shown on screen.
Phonebooth boxing didn't favour the 32-year-old either, pinned up against the ropes despite holding his own on the inside – Tszyu narrowly missing the target with a powerful left hook that whizzed into the air.
"This isn't the Tony that fought Sergio Garcia, I don't know if it's him fighting in Australia or what," mused Charlo.
You could sense the collective agitation in their voices as Harrison's reticence to throw his right hand only served to embolden the home fighter, who by this stage, seemed firmly ahead on the scorecards.
Just as he promised in the build-up, Tszyu would step on the accelerator in R9.
He unleashed a series of uppercuts in what quickly became a beatdown, one referee Danrex Tapdasan didn't stop as the punches rained down on the American, turning away without resistance and eventually being knocked down to the canvas.
After beating the Filipino official's count, he was told to walk from one side to the other. The 14-year veteran didn't like what he saw, and waved it off before more damage could be done. Tony was gracious in defeat, but what next from here?
He took a well-intentioned gamble but fell well short of expectations, even in what was an impromptu opportunity.
As Steve Farhood said on the broadcast, 32 might not sound old on paper but when you've had a long career (29-4-1) like he has, that number can be deceptive.
It's not as if there's multiple champions in his weight division, and Super Bad's punch resistance will only wane after suffering more damage.
Picture source: Getty Images