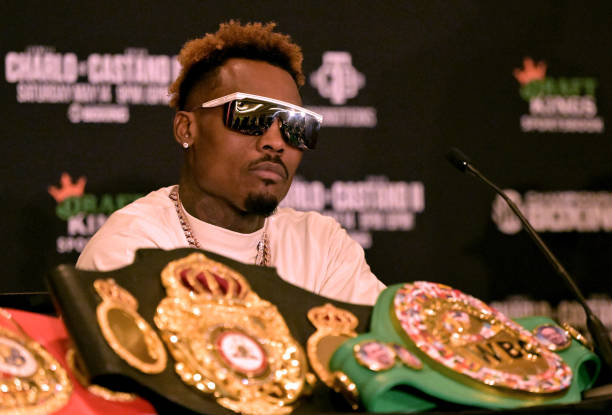 Having watched Tim Tszyu's career-best win against former champion Tony Harrison on the Showtime broadcast earlier this month, undisputed light-middleweight titlist Jermell Charlo has provided an injury update and given a two-month summer timeline for the first defence of his 154lb titles.
Charlo: Haven't punched yet, gonna be stronger than ever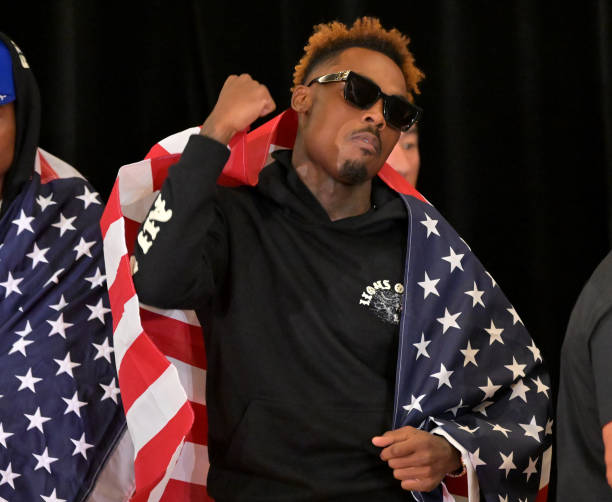 Although he hasn't been able to hit the heavybag yet, Jermell Charlo remains confident his injured hand will be stronger than ever once fully recovered.
The 32-year-old was set to make the first defence of his undisputed light-middleweight titles back on Jan. 28 against Australia's Tim Tszyu.
Instead, he broke his hand in two places last December – forcing a postponement – and has needed to keep it in a cast for almost two months.
The injury proved a blessing in disguise for mandatory challenger Tszyu, who didn't want to remain inactive and scored a ninth-round stoppage win over former world champion Tony Harrison at the Qudos Bank Arena earlier this month.
During a conversation with sports broadcaster and Showtime boxing host Brian Custer on his podcast, Charlo gave an update on his recovery and mindset.
"The hand is going [well], I just doing everything I can with rehab. I haven't been able to [train], not punched yet… when you break two bones in one hand, it takes a lot to [recover]. The hand is real delicate, these are my moneymakers, it's gonna be stronger than what it was before. I'm doing a lot of exercises and work to make sure I'm stable.
I don't want to get in there, shatter a hand during a fight or place myself in a position where I gotta have [another] issue. I was in a cast for about six, seven weeks… remember going back and they put me back in the cast but finally I was able to get out of the cast, doing rehab, putting the weight back on. Still to this very day, taking time out. I'm working, got some time but I'll be back."
On when he believes a Tszyu title defence will materalise, he suggested either July or August: "By the end of the summer or something, hopefully the middle of this year."
You can imagine seeing him dismantle Harrison has whet the appetite for their prospective matchup, a much different response than last summer...
Picture source: Getty Images