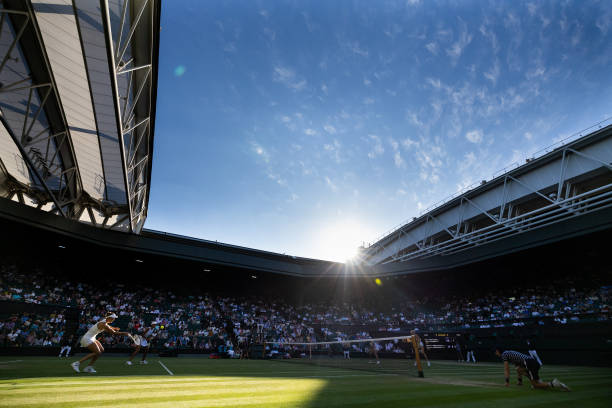 It felt inevitable as the threat of expulsion and further fines were surfacing over recent months. Now it's been confirmed: Russian and Belarusian players will be allowed to compete at Britain's grass-court tennis tournaments – including Wimbledon – this summer if they sign neutrality agreements after the All England Club and Lawn Tennis Association reversed their controversial ban.
Wimbledon u-turn for Russian, Belarusian players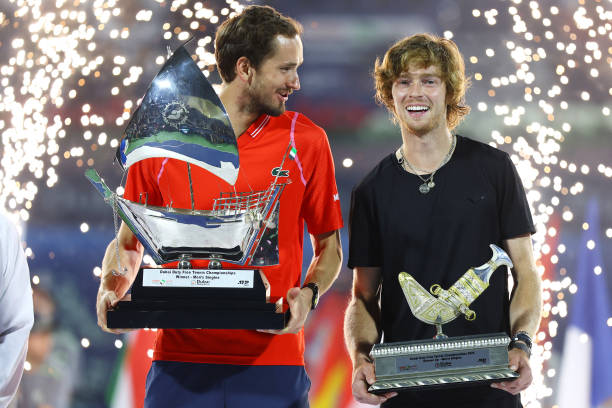 All England Club, Lawn Tennis Association jointly opt to reverse their divisive bans on Russian, Belarusian players this summer
LTA were fined $1m (£820,000) after agreeing upon last year's tournament ban, one which prevented players from competing at five ATP events: Queens, Eastbourne, Surbiton, Nottingham and Ilkley
AELTC was stripped of its ranking points by both ATP and WTA, while latter also issued $1m fine ($750k to LTA, $250k to AELTC) for Wimbledon ban
Last year's decision was made as a direct sanction due to Russia's invasion of Ukraine last February, with Belarus supporting their close ally.
The ATP called it discrimination, setting off a chain reaction with punishment and ramifications once the decision-makers didn't bow to public pressure.
Now though, players and any support staff from the two countries will be required to sign neutrality agreements, to be accredited for events.
As per the Guardian's report, that agreement is split into three categories:
– agreeing they are not representing Russian or Belarusian states
– confirm they're not receiving state funding, or from state-controlled companies
– they will not express support for the invasion or their home governments
Ian Hewitt, the All England Club chairman, described it as an incredibly difficult decision in a statement.
One concern around player declarations last year was potential trouble at home, had individuals publicly opposed the war or criticised their governments.
Sally Bolton, CEO of the AELTC, said they believe the declaration route is now viable and wasn't a comfortable option last year.
"The effect on British tennis would be very damaging and far reaching for the game in our country. The impact would be felt by the millions that follow the sport, the grassroots of the game, including coaches and venues which rely on the events for visibility and to bring new players into the game, and of course professional British players."
LTA on the impact of a potential expulsion would mean
---
What about the players themselves?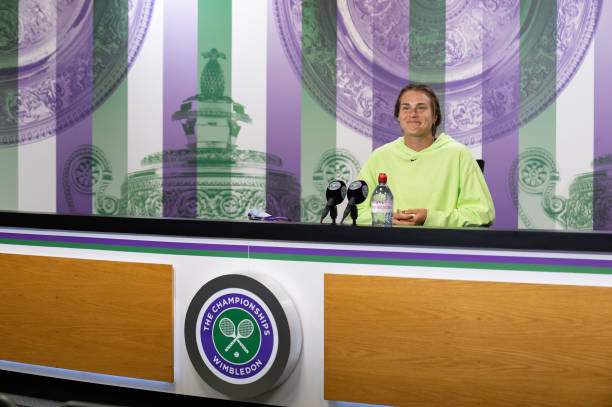 Although many from the two countries have shared their opinions over the past year, world no. 6 Andrey Rublev has been the most vocal – repeatedly writing anti-war messages on camera lens' after victories and doubling down in the press.
Australian Open champion and world no. 2 Aryna Sabalenka said she struggled to understand the hate she encountered in the locker room, amid strained relations between some players after last year's invasion.
Two-time Major champion Victoria Azarenka said the ban didn't make sense, and others including former world no. 1 Daniil Medvedev have spoken recently too.
Russia's Karen Khachanov reached the Wimbledon quarterfinals in 2021, while Sabalenka was a semifinalist on the women's side.
There was a sense of irony around Elena Rybakina's Wimbledon triumph last summer. The Moscow-born 23-year-old represented Russia until switching federations to Kazakhstan in June 2018, as they offered her financial support.
Unsurprisingly, she fielded a host of questions about Russia and the existing situation during the build-up to the final, recovering to beat Ons Jabeur in three sets.
As this is a sensitive and developing story, I'll add when more is released. 
Picture source: Getty Images, info via Guardian unless hyperlinked