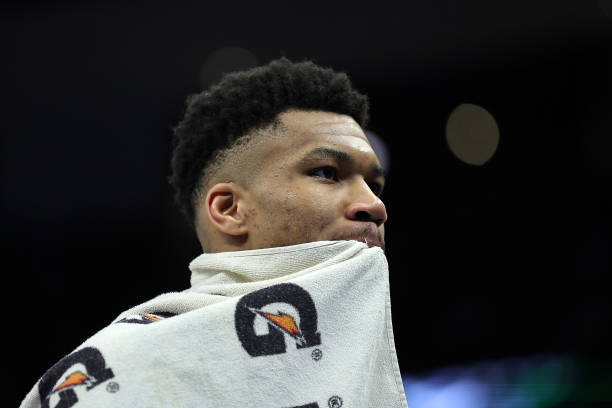 Two-time regular season MVP Giannis Antetokounmpo produced 33 points on 13-of-17 shooting, alongside 14 rebounds and six assists in a dominant display against Joel Embiid and the Philadelphia 76ers on Sunday, taking them closer to securing the East's #1 seed. Yet the franchise feel voter fatigue is stopping their star from getting the MVP recognition he deserves, yet again.
Holiday: He's been doing this too much, people get bored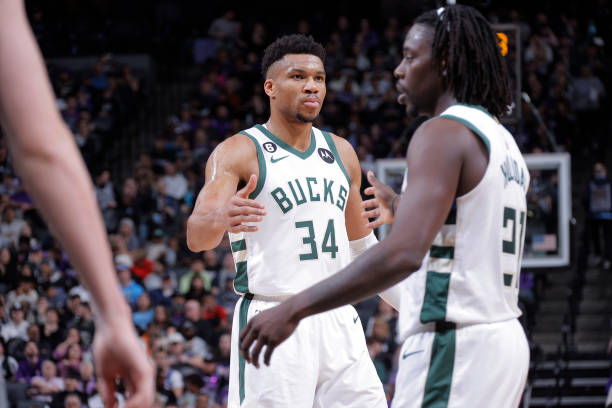 "It's kind of like the LeBron James effect, he's done it so many times that people think it's normal now – it's not. The first couple years that he got it, it's like wow, nobody can do that and still, no-one can. He's on the No. 1 team, not just in the East, but the league," All-Star guard Jrue Holiday says
"It's honestly like he makes being elite, an all-time great player look routine, which in itself is impressive. People maybe don't hold it against him, but it's voter fatigue. Jokic and Embiid are great players, all deserved, just kind of the way it is with Giannis," starting big man Brook Lopez
Head coach Mike Budenholzer says they certainly feel Giannis is the league's MVP: "Best player, best record, what he does on both ends of the court – rebounding, blocked shots, defence, guarding on the perimeter. He does everything: playmakes, attacks, gets to the free-throw line."
Giannis Antetokounmpo won MVP honours in 2019 and 2020, then clinched his first NBA championship the subsequent season.
Nuggets' reigning two-time champion Nikola Jokic will be hoping to follow that footprint this upcoming postseason, after teething problems and bad injury luck to key teammates largely limited Denver's winning potential in previous seasons.
76ers superstar big man Joel Embiid is now the odd one out and naturally, voter fatigue has often been a talking point when the debate rampages on about who out of the three is most deserving of the league's best player award.
---
Statistical averages
Embiid: 33 points on 54.2% FG, 10.2 rebounds, 4.2 assists in 64 games
Giannis: 31.1 PPG on 55.3 FG%, 11.8 rebs, 5.6 ast in 62 games
Jokic: 24.9 PPG, 11.9 rebs, 9.9 ast, 1.2 stl, 63.4 FG% and 39% 3PT in 67 games
---
He's led the league in scoring two seasons running, and has continued to prove a dominant force – fitness permitting – alongside James Harden and Tyrese Maxey, himself proving to be a third star in Philadelphia.
It's widely assumed he will clinch this year's MVP award and it would be deserved, though Jokic and Antetokounmpo are both worthy winners in their own right.
Giannis outdueling Embiid in the final fortnight of the season merely amplifies that belief to their franchise. 33 points on an efficient 13-of-17 shooting, alongside 14 rebounds and six assists – a regular night's work for the Bucks' franchise star.
It'd be more surprising to see a statline weaker than that from the 28-year-old, who has made these performances merely the norm.
They're on the verge of locking up the No. 1 seed in the East, ala Denver out West, and while Boston seem the best-placed team to rival them in their conference, it's not without caveats of their own.
The trio of complimentary comments above are to be expected from a franchise still regarded as small-market in the league's bigger picture, though one thing is clear: Giannis is integral to their success. That's never been denied.
Instead, it's been exacerbated by Khris Middleton's injury-impacted year and his conscious need to take on more creative responsibility.
Career-highs in field goal attempts per game (20.4) at the same efficiency as last year (55.3) prove this, while still getting to the foul line plenty (12.2 FTA) and additional defensive attention has seen him rack up an unwanted turnover high (3.8) too.
Picture source: Getty Images, quotes via ESPN