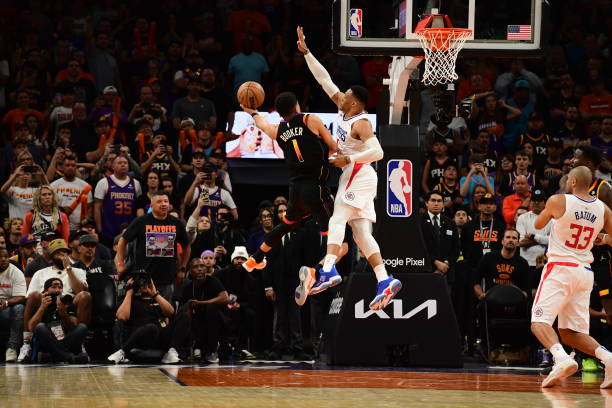 Russell Westbrook masked a rough 3-of-19 shooting night with an expert defensive display throughout, culminating in a clutch block-and-deflection to thwart Devin Booker down the stretch as the Los Angeles Clippers earned a frantic Game 1 victory away against Phoenix overnight. Kawhi Leonard led all players with 38 points, including 13 in the fourth – they needed every basket.
Kawhi's 38-point showing helps Clips edge frenetic battle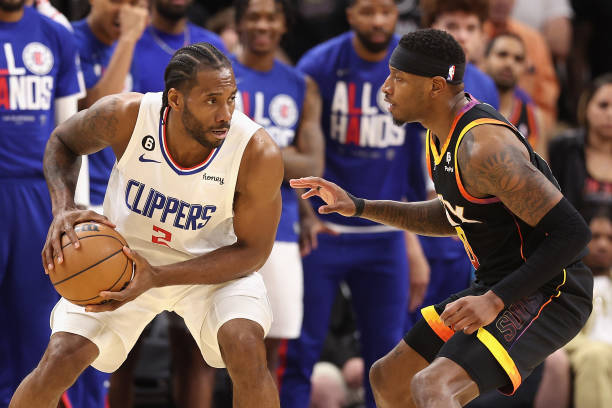 "My whole career, I pride myself every season on doing everything. Whatever is needed of me to win the game, I'll do it," Westbrook says postgame after finishing with 10 rebounds, nine points, eight assists, three blocks and two steals – including two important free-throws late
Clippers head coach Ty Lue stresses importance of his team maintaining their composure and being ready to fight throughout the series. "I thought everyone who played tonight was great," he says with Game 2 also in Phoenix on Tuesday night (Wednesday, 3am tip-off BST)
Booker, who finished with 26 points, four steals, three assists and blocks, refused to dwell on narrow defeat: "We understand it's not going to be easy, gets harder from here. Every loss is the worst thing ever, every win you're going to win the rest of them – that's just how the playoffs go."
When asked to sum up Russell Westbrook's performance, two-time NBA champion and Finals MVP Kawhi Leonard – the man of few words – said it best.
"Making winning plays, deflections on balls, offensive rebounding, getting us into our sets – that is playoff basketball. Might not have the best night shooting, but you've got to impact the game some way – he did that tonight."
The headline from Day 2 of this year's playoffs will be the injuries suffered to multiple star players across different teams – from Ja Morant to Giannis Antetokounmpo.
Miami guard Tyler Herro broke his right hand after diving to chase down a loose ball during their win over Milwaukee overnight, and given the increased physical intensity during such high-stakes matchups, he won't be the last sidelined either.
On the same day news broke of All-Star teammate Paul George (knee sprain) remaining out during this Suns series, Westbrook's willingness to do the dirty work and proving an ever-present thorn in Phoenix's attack didn't go unrewarded.
It very well could have, as a sluggish start offensively saw him eventually produce the joint-worst shooting performance of his playoff career (112 starts).
Yet he didn't go into his shell and defer to others, a criticism levelled at him during a troublesome spell the other side of Los Angeles just three months ago.
Instead he hounded opponents into turnovers, scrambled decision-making to repeatedly make winning plays in possession and off-ball. Whether blocking Deandre Ayton or stealing from long-time teammate Kevin Durant, he didn't discriminate.
Clippers owner Steve Ballmer was captured on the TNT broadcast cameras breathing a sigh of relief courtside as Westbrook made a pair of clutch free throws with 17.7 seconds left but things would get even better down the other end.
Booker – who blocked his layup attempt eight minutes earlier – tried to go for a quick two-point play as time ticked by and they needed a bucket.
Westbrook matched him stride-for-stride, blocked the shot without fouling and hit the ball off the All-Star guard to give LA possession with 10.1 seconds remaining.
Leonard, not for the first time in a Clippers uniform, propelled them with his scoring at a time when Phoenix were threatening to overwhelm their visitors.
Suns' third-quarter surge flatters to deceive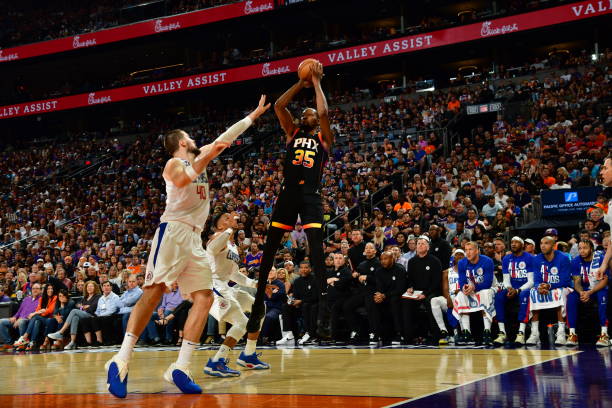 Torrey Craig had 22 points on 12 shots, Durant's own slow start didn't last long (27 pts, 11 ast, 9 rebs) while Booker contributed plenty defensively himself to lead all players in steals (4) and joint-high blocks (3) alongside Westbrook.
Chris Paul, much like the point guard opposite him, had a hard time scoring the ball (2-of-8, seven points) but reeled off 11 rebounds and ten assists in 39 minutes.
Having led by five at half-time, the Clippers were down nine with 4:42 left in the third quarter after Durant assisted Craig on a triple.
It felt surprising they ended the quarter 81-apiece, considering just how many looks were missed after Leonard's three-point play briefly gave them a 66-60 lead.
14 of the next 15 shots fell wide of the mark or were blocked, including two in three seconds to thwart Bones Hyland in the paint.
Norman Powell (14 pts, two ast) provided more in 23 minutes than anyone on the Suns bench combined, and that could be a storyline to monitor should this series go long as many expect given the depth they sacrificed in the Durant trade.
Veteran shooting guard Eric Gordon, another February acquisition, acquitted himself well on his playoff return after last featuring there with Houston in 2020.
He produced 19 points, including a tied game-high three triples (7-of-14, 3-of-7 3PM) and Ty Lue will need more of that given Gordon's postseason pedigree.
---
Other first-round playoff results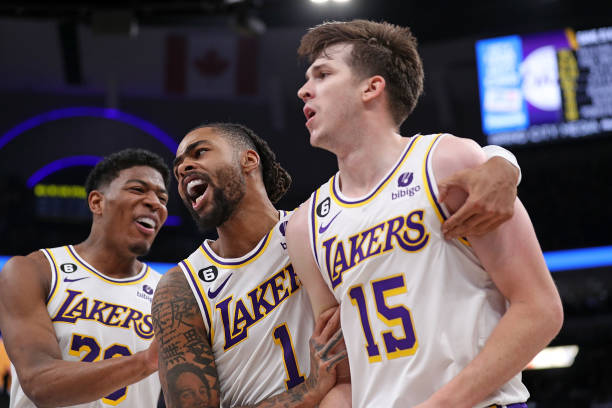 Saturday
Philadelphia 76ers 121-101 Brooklyn Nets
Boston Celtics 112-99 Atlanta Hawks
New York Knicks 101-97 Cleveland Cavaliers
Sacramento Kings 126-123 Golden State Warriors
Sunday
Los Angeles Lakers 128-112 Memphis Grizzlies
Miami Heat 130-117 Milwaukee Bucks
Denver Nuggets 109-80 Minnesota Timberwolves
What's next?
Tuesday
12:30am BST – Philadelphia vs. Brooklyn
3am BST – Sacramento vs. Golden State
Picture source: Getty Images, quotes via AP