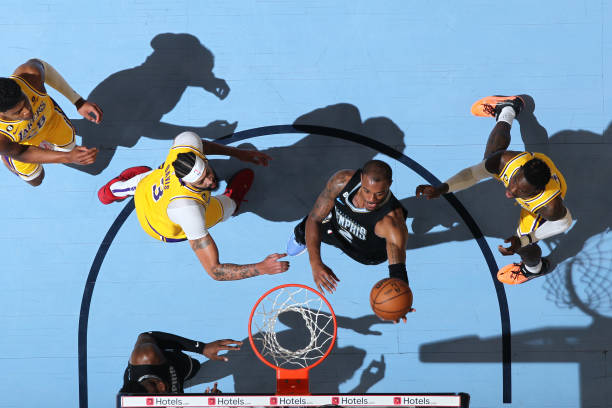 Third-year power forward Xavier Tillman registered a new career-high 22 points on 10-of-13 shooting, alongside a game-high 13 rebounds in 32 minutes as Memphis utilised a fast start to outscore the Lakers and tie their first-round series at a game apiece before venturing to Los Angeles for Game 3 on Saturday.

Grizzlies gear up for LA trip with Game 2 in the bag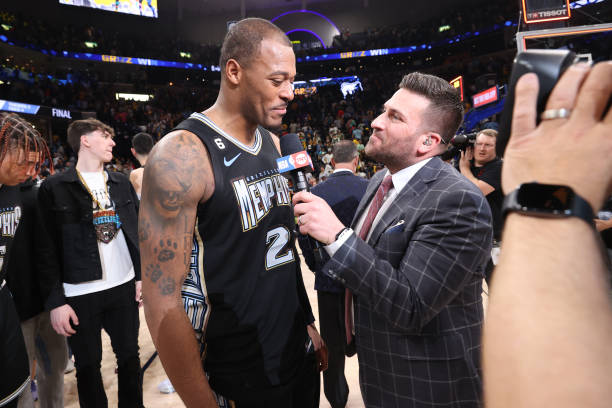 "My role is to help my teammates be the best they can be, wasn't expecting this [post-game interview], but I'm happy and proud we got this first win for sure," Tillman reflects after his matchwinning display
LeBron James had 28 points and 12 rebounds, but insufficient scoring from most other starters – including D'Angelo Russell (2-of-11, five points and three turnovers in 30 minutes) hurt them dearly in Game 2
Midseason acquisition Rui Hachimura became the first Laker to score 20 points off the bench in consecutive playoff games since Magic Johnson in 1996 – a shame it went to waste with Morant (bruised hand) sidelined
Memphis are now 33-17 (66% win ratio) without their franchise cornerstone Ja Morant in games including the playoffs since 2021-22.
It's a statistic that flatters to deceive in parts but makes sense in others, considering the way they collectively rally around one another and the dynamic is different when opposition teams don't have to focus solely on their All-Star guard.
Excellent ball movement and sturdy defence was the way they tied up their first-round series against the Lakers on this occasion, but as time ticked by into crunch time in the fourth there was a question to be answered: how would they close it out?
LeBron James had six of his game-high 28 points in the final 3:48 and looked determined to create doubt on a Memphis team without their leader.
96-88 with 1:35 left, the game was effectively iced after Xavier Tillman outmuscled Anthony Davis to grab an offensive rebound and reset the play. Reserve guard Tyus Jones fed Dillon Brooks in the corner, drilling a triple, as their lead swelled to 11.
Darvin Ham's side missed too many three-pointers (7-of-26, 26.9%) and found themselves in a difficult spot trying to rally against a team who had found their voice.
Jaren Jackson Jr, fresh off winning Defensive Player of the Year honours on Tuesday, posted 18 points, nine rebounds and a trio of assists and blocks.
Jones might usually be a reserve but led by example with his playmaking in Morant's place, earning a game-high eight assists alongside 10 points and six rebounds.
Desmond Bane didn't shoot well (6-of-18, 1-of-6 3PM) but still reeled off 17 points, while Brooks wouldn't be deterred from thriving in his pantomime villain role again.
One factor often overlooked is bench depth: Luke Kennard (13 pts, six rebs) and David Roddy (nine pts, 1 reb and blk) produced useful minutes for Memphis' second unit – the less said about the Lakers in that regard besides Hachimura, the better.
Experienced point guard Dennis Schroder went scoreless in 16 minutes, Troy Brown Jr had two assists and a steal but not much else in 11 minutes, while Malik Beasley had seven points but didn't attempt enough shots (2-of-4) to make his presence felt.
Those are the fine margins that win or lose playoff games, and can sway a series. It'll be interesting to see whether Morant recovers in time for Game 3, especially as the Lakers went on a 23-11 surge in the last 5:48 after his injury on Sunday night.
Other first-round playoff results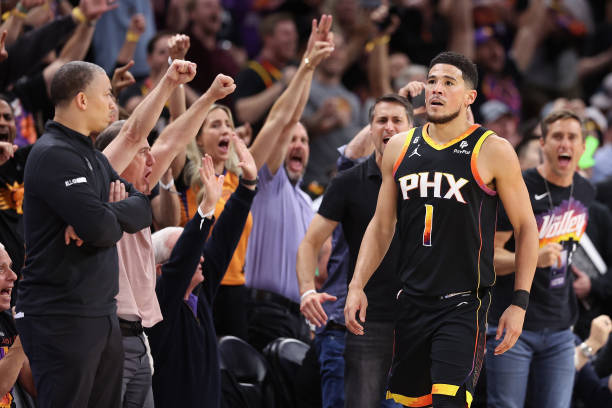 Tuesday
Philadelphia 76ers 96-84 Brooklyn Nets
Sacramento Kings 114-106 Golden State Warriors
Wednesday
Boston Celtics 119-106 Atlanta Hawks
Cleveland Cavaliers 107-90 New York Knicks
Phoenix Suns 123-109 Los Angeles Clippers
Thursday
Milwaukee Bucks 138-122 Miami Heat
Denver Nuggets 122-113 Minnesota Timberwolves
What's next?
Friday (all times BST)
12:30am – Brooklyn vs. Philadelphia
3am – Golden State vs. Sacramento
3:30am – Clippers vs. Suns
Saturday
Midnight – Atlanta vs. Boston
1:30am – New York vs. Cleveland
2:30am – Minnesota vs. Denver
Game 4s
6pm – Brooklyn vs. Philadelphia
8:30pm – Clippers vs. Phoenix
Picture source: Getty Images, quotes via TNT broadcast