322 days after experiencing the high of a lifetime on home soil in winning a world title, Joe Cordina seeks to do so again. Stripped after sustaining a freak injury, Shavkat Rakhimov pounced to seize a vacant IBF belt against Cordina's compatriot Zelfa Barrett. Aware he'd face the 31-year-old in his first defence when fully healed, will the savvy southpaw depart Cardiff still unbeaten?

Cordina confident he'll get Cardiff bouncing again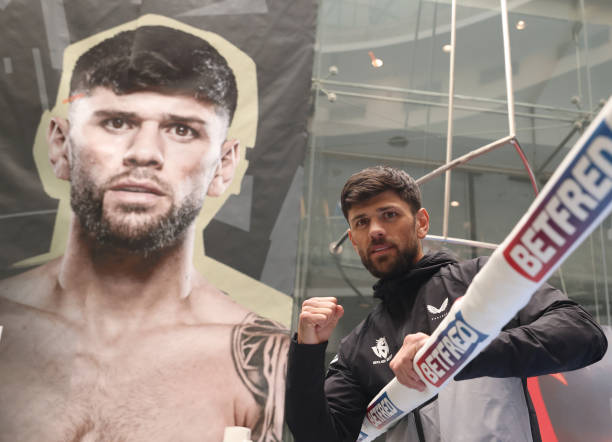 Shavkat Rakhimov (c) vs. Joe Cordina for IBF world super-featherweight title
Cardiff International Arena, Wales
Estimated ringwalks from 10.15pm BST
Saturday promises to be an exciting marathon of combat sports, with Gervonta Davis vs. Ryan Garcia the long-awaited night cap to finish it all off. Cordina and Rakhimov, much like Davis and Garcia, are both unbeaten professional boxers.
The 28-year-old Tajikistani might've been the IBF world champion outright two years ago, but had to settle with a majority draw against Joseph "JoJo" Diaz in Feb. 2021.
Diaz's stock has fallen since a competitive but unsuccessful effort to unseat Devin Haney of his WBC world lightweight championship in December that year. He's now the division's undisputed ruler, and Vasiliy Lomachenko awaits him next on May 20.
That background is important because it's easy to see how quickly someone can rise – or fall – depending on how a few fights play out.
Cordina hasn't shied away from his big ambitions, like actively calling for a Shakur Stevenson unification while both were (briefly) champions at 130lbs.
Stevenson made his lightweight debut earlier this month and has his sights set on the Haney-Lomachenko winner, though Joyce-Zhang last weekend merely amplified the fact anything can change without warning.
Rakhimov will be bullish about his chances because he's shown an ability to withstand pressure and navigate through danger – knocked down four times in three fights as a pro, most recently in Abu Dhabi with Cordina ringside against Zelfa Barrett.
---
"We've had a really good training camp, especially the last couple of months in my gym – we have a lot of good sparring partners. I have 14 pro fighters – he has outpowered everyone – he's in great shape and is ready. We know we're in a tough fight, it's a great place to have it.
I hear how fast and quick [Cordina] is, but when I watched the tapes I'm really not impressed with his speed – I think I have the faster, stronger person and that will make the difference in the fight."
Hall of Famer Freddie Roach, Rakhimov's trainer
He's tough, strong, fit, a world champion. But you've got to have that little bit more and I just don't believe he has it to beat me – we will see on Saturday. That's the start where all the big nights will be happening once again."
Cordina on Rakhimov's strengths and his belief 
---
Some believe he was taking Barrett lightly in that fight and got the job done, others were largely unimpressed. You can't afford to overlook him – especially as a newly defending champion with big future unification matchups in the offing.
Champions at 130lbs
WBA: Hector Garcia
WBC: O'Shaquie Foster
IBF: Shavkat Rakhimov
WBO: Emanuel Navarrete
Cordina is the same way inclined, but cannot afford to have fallen in love with his punch power after a R2 highlight reel KO over Kenichi Ogawa last time out.
Especially as doubts will subconsciously appear after undergoing right hand surgery for the second time in three years. One mistake can prove costly, as Barrett found out without warning in the ninth round five months back.
Cordina had gone to a decision in four of his previous five fights prior, including a wide points victory against Gavin Gwynne – who also features on this card – as well as an unspectacular showing to edge past Faroukh Kourbanov in March 2021.
---
Full card is as follows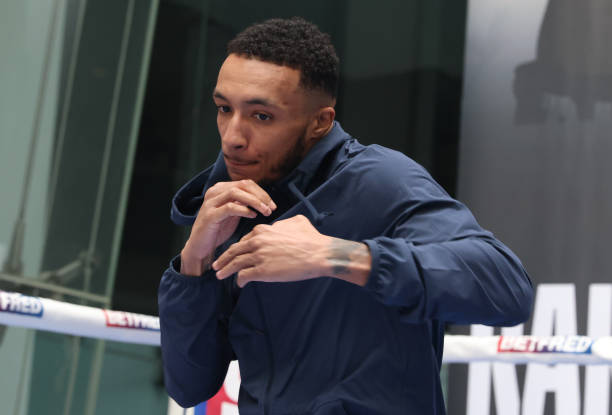 12 rounds
Shavkat Rakhimov (c) vs. Joe Cordina for IBF world super-featherweight title
British lightweight title: Gavin Gwynne vs. Craig Woodruff
Super-featherweight: Zelfa Barrett vs. Jason Sanchez
10 rounds
Jordan Thompson vs. Luke Watkins for IBF European cruiserweight strap
Sandy Ryan vs. Marie Pier Houle for vacant WBO world welterweight title
8 rounds
Featherweight: Skye Nicolson vs. Linda Laura Lecca
6 rounds
Light-heavyweight: Sammy Lee vs. Juris Zundovskis
4 rounds
Super-feather: Brandon Scott vs. Reynaldo Cajina
Heavyweight: Miles Gordon-Darby vs. Phil Williams
Super-feather: Nathan Howells vs. Jahfieus Faure
Picture source: Getty Images, quotes via Matchroom Boxing